Bring your designs to life with prototyping tools.
Transform static designs into clickable, interactive prototypes that look and feel like the finished product.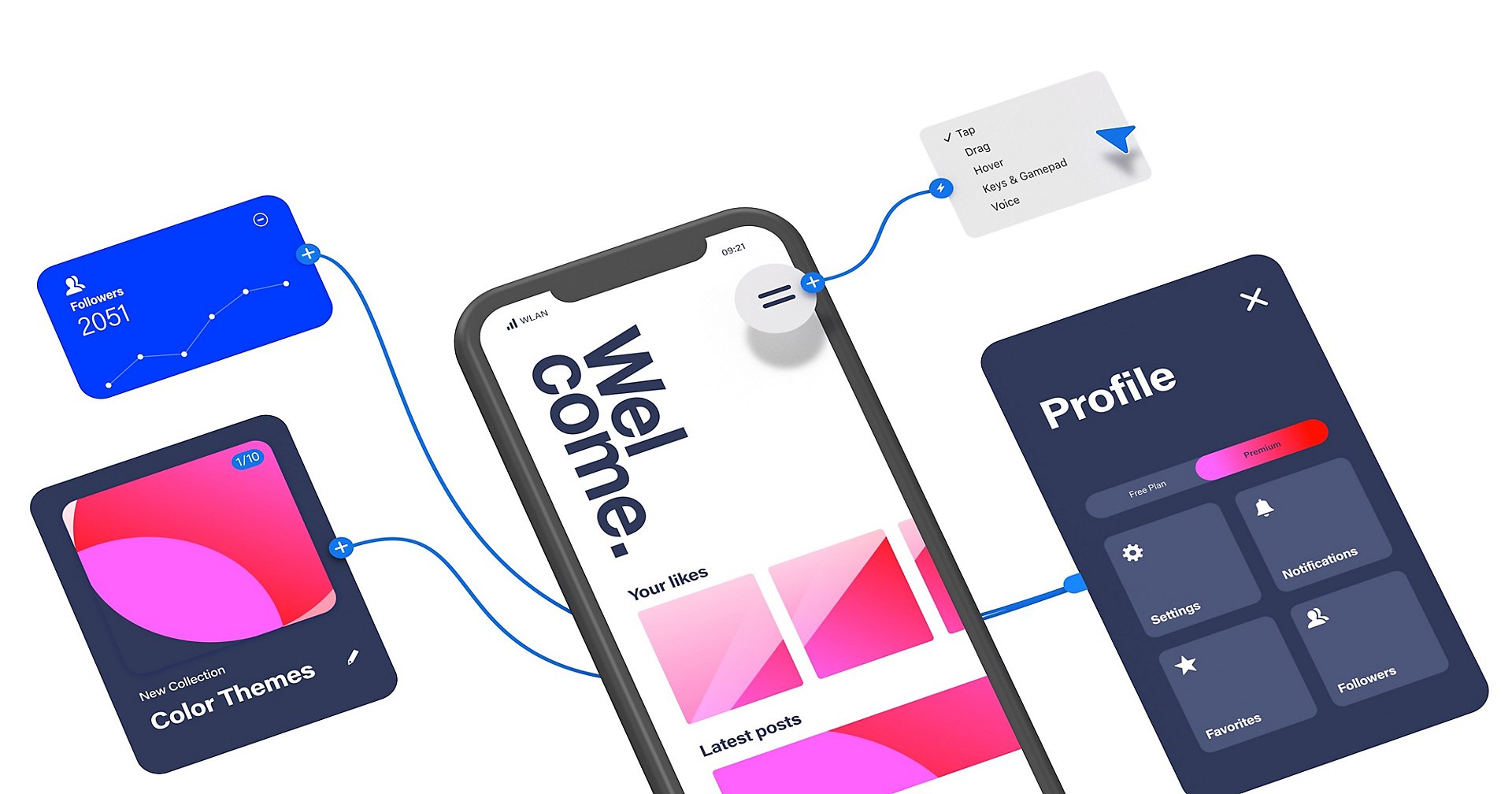 Turn your vision into something tangible.
Test concepts. Validate ideas. Blow clients and stakeholders away. Adobe XD is packed with prototyping tools to help you to remove the guesswork and get your designs as close to final as possible. Start from scratch or import designs from Sketch and Photoshop to get started.
Prototyping the easy way.
Drag wires to connect artboards. Make changes and update instantly. Share it out for feedback and watch the flow of your experience come to life, effortlessly.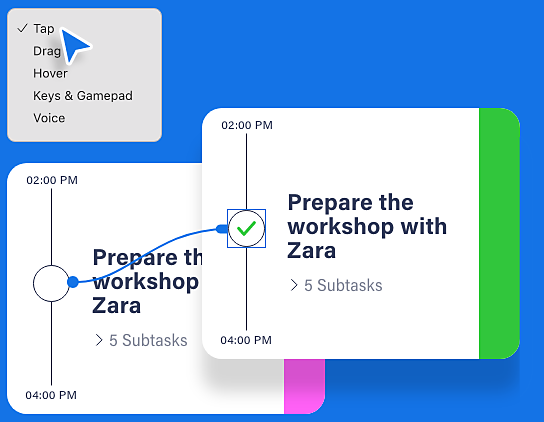 Go where the experience takes you.
Create prototypes across platforms and devices. Craft interactions for tapping and dragging, mouse hover and clicks, voice commands, keyboard shortcuts and more.
Take it to the next level.
A good prototype has a magical touch all its own. Add motion and animations with Auto-Animate. Add sound effects and voice commands. Go from lo-fi to hi-fi in seconds with XD's app and website prototyping tools.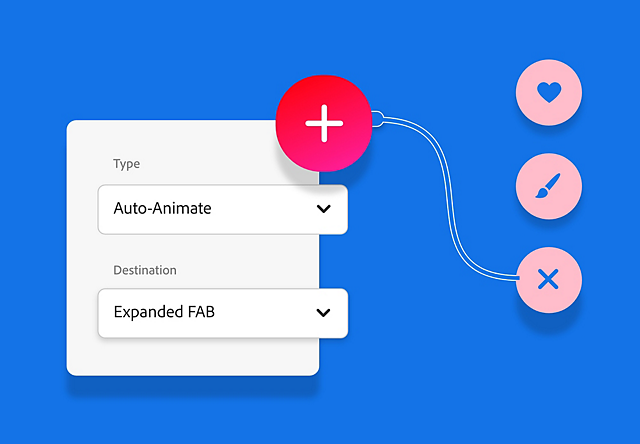 Make it move. Make it pop.
Adobe XD lets you create experiences for today - and explore the design trends of tomorrow. Discover what's possible in UI/UX design and build prototypes that look and feel real.
Introduce movement as you iterate. Add motion effects, playful interactions, visual feedback and smooth transitions — no coding or multiple tools required. Skip the learning curve and animate like a pro with a single click. Learn more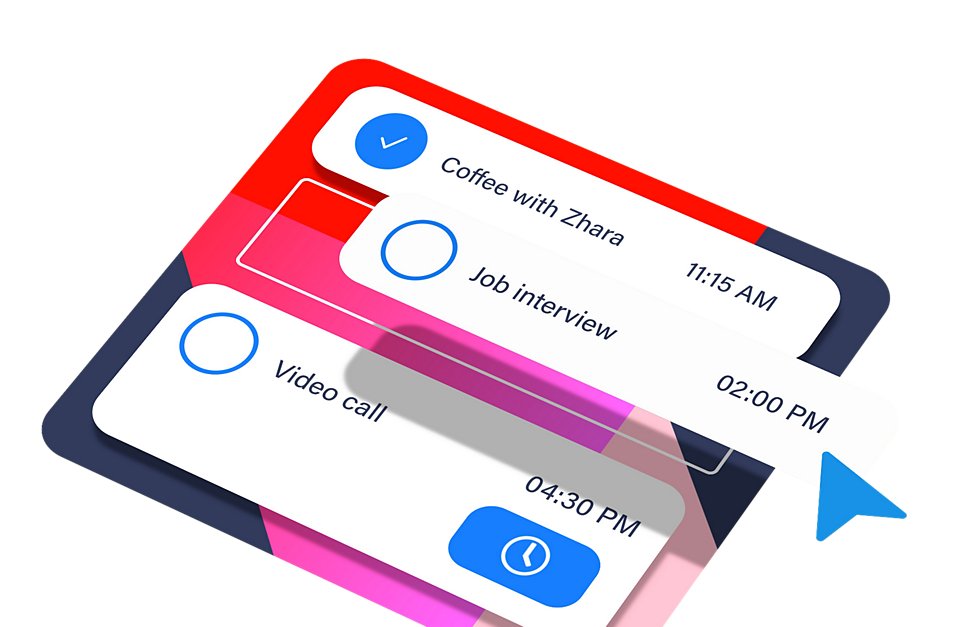 Hover effects for buttons. Toggle switches and radio buttons. Expandable menus and highlighted selections. States let you make any element of your design interactive — just like the real experience. Learn more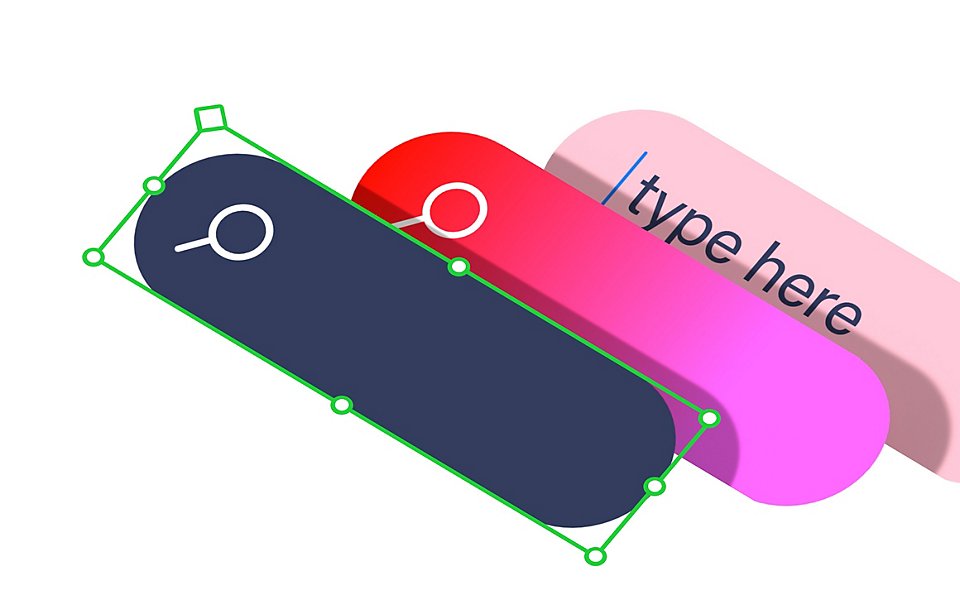 The future of experience design goes way beyond the screen. Add voice-enabled features to your prototypes with voice commands and speech playback. Learn more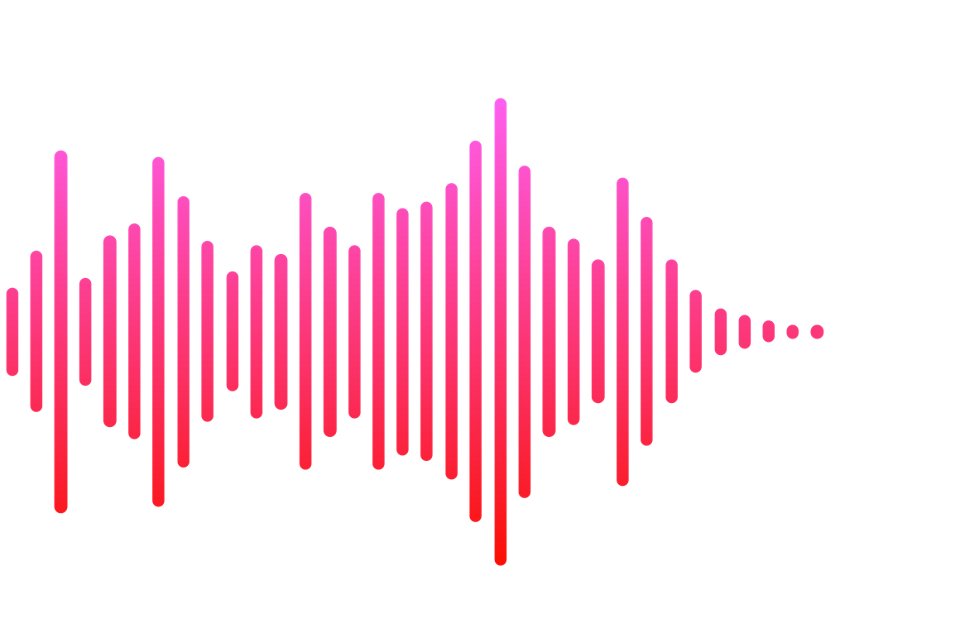 Import and render animations. Embed playable videos right into your designs. Create vivid and true to life prototypes with motion.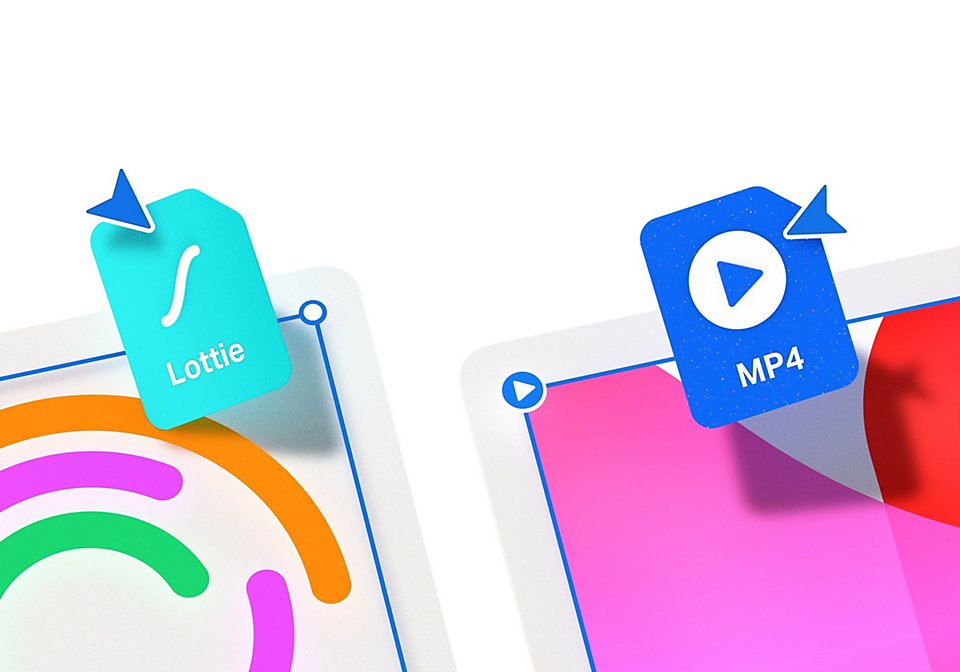 Boost it up with plugins.
Extend the power of XD by unlocking even more prototyping tools and new features. Choose from 300+ plugins to integrate seamlessly into your workflow. Share prototypes with teammates, conduct usability and user tests and convert prototypes to live apps and websites.
Prototyping tools and prototyping software help designers create low-fidelity or high-fidelity interactive designs that mirror the appearance and behaviour of a website or app. There are some app prototyping tools and web prototyping tools, although platforms like Adobe XD combine app, voice and website prototyping tools into one prototyping software.
Adobe XD is an UI/UX design and prototyping tool with built-in sharing and collaboration tools. Prototype together in real-time with Coediting. Share links to prototypes and get feedback from stakeholders with comments.
The Adobe XD Starter plan includes all the design and prototyping tools you need to create stunning experiences. The free version of Adobe XD includes all prototyping features, including Auto-Animate, Scroll Groups, Voice Prototyping, Anchor Links and much more.
The Adobe XD prototyping software is available for both macOS and Windows.
Yes. Designers can create designs from scratch in Adobe XD or import designs from Sketch, Photoshop and Illustrator to use XD's app, voice and web prototyping tools on existing designs.