Uncover hidden shapes with geometric photography.
Geometric patterns are everywhere. Learn photography techniques to highlight the beautiful geometric shapes and lines that surround us.
What is geometric photography?
Geometric photography focuses on the geometric lines, shapes, and patterns that exist in the world. While geometric images are often found in architectural photography, the subject matter can be anything from vast cityscapes to patterns in nature. The only qualifier is that the photographer uses the beauty of geometry to make the image look interesting.
For many geometric photographers, the satisfaction lies in showing the world in a neat and organized way. "I like to make my photos the way I wish life was. I wish life had nice right angles and was divided into quadrants that you could easily crop into a space," says New York City photographer Nikolaos George.
Observation is key when it comes to finding organization in the chaos. "It's a practice of being aware of your surroundings," says photographer Rob Chambliss, who often finds inspiration during his San Francisco Bay Area commute. "Graphic design is my profession. So this photography style fits into the way my brain works. It's all about clicking things into place and having things line up in a certain way."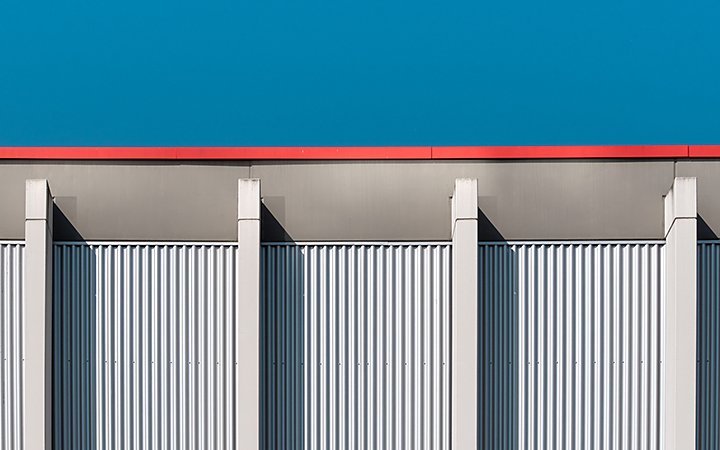 Geometric shapes await around every corner.
The best way to get started with geometric photography is to look for geometric patterns, like repeated shapes or parallel lines, as you go about your daily routine. "The number one thing is to be aware. It's almost a meditative practice," says Chambliss. "I find myself paying attention to things that most people aren't looking at and finding something new and interesting in the things I see every day."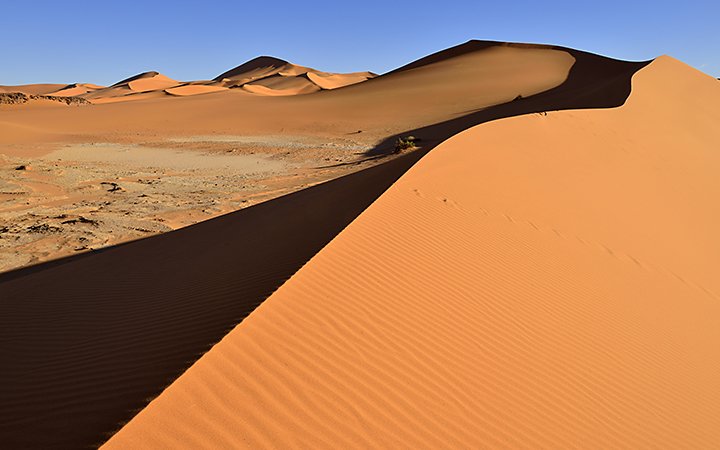 Find the light.

Light and weather can both play a big role when you photograph geometrical shapes outdoors. A lot of interesting geometric effects can come from shadows, which vary dramatically throughout the day. Try looking at a certain structure with the sun shining on it early in the morning or just before sunset, instead of in the middle of the day. You'll get softer light and different colors in the morning and closer to dusk, as opposed to the harsh, sharp shadows at midday — explore both options and see what outcomes you can shoot.
It can help to stroll around your neighborhood and look for interesting lines and shapes where you might normally miss them. "My first suggestion would be to look up," says George. "It's easy to get into a routine and just go from point A to point B." Slow down, look at things from new angles, and then break that routine.

"Another tip is to not have a set idea of what kind of photo you're going to take or what the subject is going to be," says George. "If anything, I look more for good weather than for a good subject."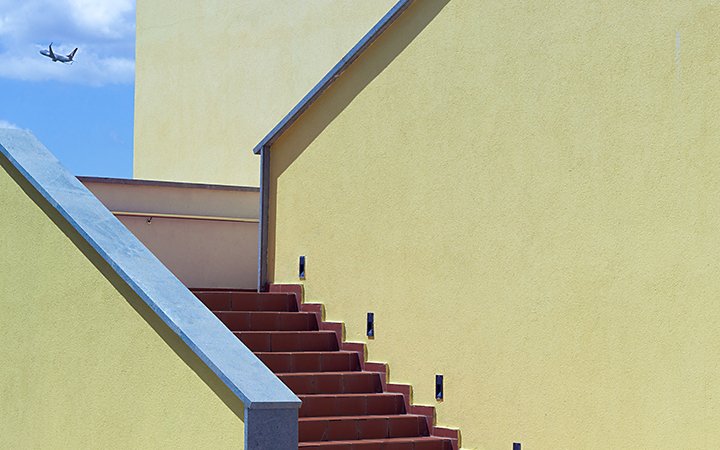 Balance it out.
No matter what kind of photos you want to take, follow the path of any professional photographer and work to perfect your photo composition. This is even more important in geometric photography. As you shoot and edit, think about how to balance the elements of your image.
Don't overwhelm your viewer with too many colors or objects in your photo. Most geometric photos verge on minimalism and feature a limited amount of color and shapes, so the patterns can shine through. "To me, the negative space is what makes an image really interesting," says Chambliss.
"Remember the eye goes toward the lightest part of the photo," says George. "I try to keep that in mind when I'm lining up my composition. You don't want attention drawn to the wrong end of the photo."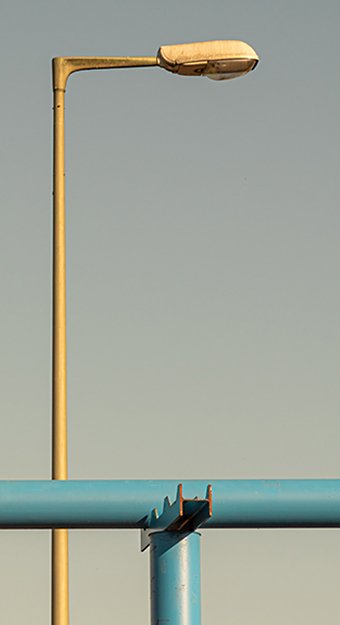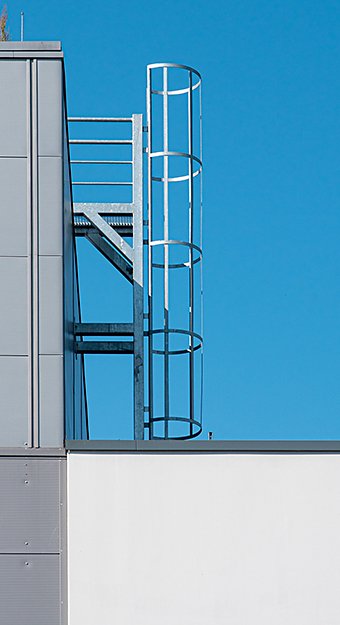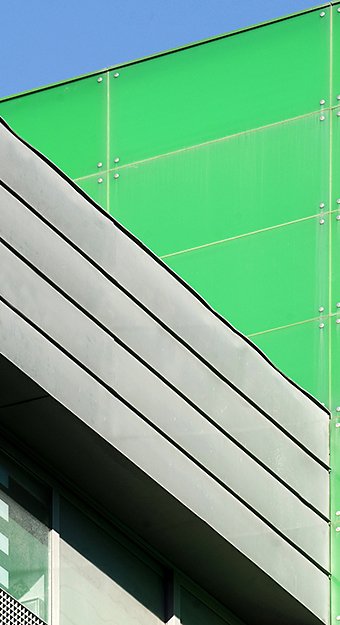 Follow the rule of thirds.
The rule of thirds can help make sure you have a strong composition and that your image feels compelling. To guide you, most mobile devices and high-end cameras offer a viewfinder grid display option. Turn this on, and horizontal and vertical lines will appear over your scene. You can then place your focal points on the cross-sections of these rows and columns.
Geometric photo editing tips.
Subtle photo manipulation tools in Adobe Photoshop Lightroom can help you perfect your geometric photography.
Some useful tasks in Lightroom:
Delete unwanted objects: The Clone Stamp tool can remove anything that gets in the way of your focal points.
Adjust color and shadow: Increase the contrast, up the saturation, or simply darken the shadows for more drama.
Straighten lines: Geometry is all about straight lines and precision, but the angle of cameras and lenses can skew things. Adjust perspective distortions to be sure you're showing your shapes exactly the way you intend.
But be sure not to over edit. "Edit to a point, put the photo down, and then come back to it and see what you think," says George.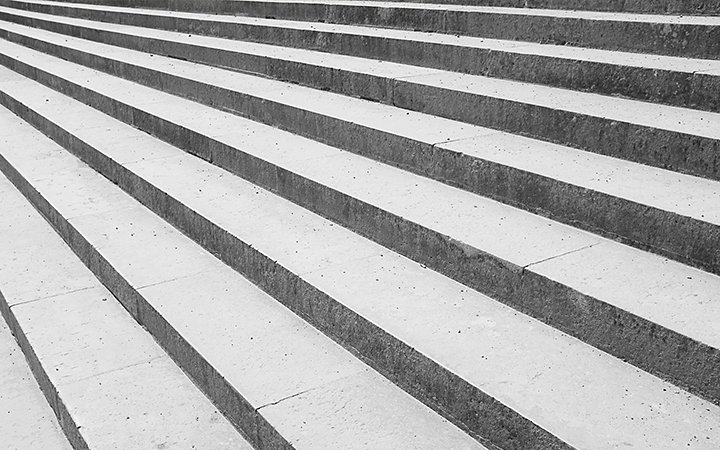 It's all about the crop.

A well-considered crop is essential for a strong geometric composition. When you crop, you can enhance your use of the rule of thirds and achieve unique framing. It's always good to shoot your photos wider than you need to, so you have room to find the right crop later.
"The crop is almost more important than the actual subject of the photo," says George. "And very little of my original photo usually ends up in the final product. It's usually a crop of just one corner."
A camera with a large sensor that can take high-resolution shots will allow you to crop further into your photos without a loss in image quality. "It opens up so many opportunities, because you can take just a little piece of a photo, blow it up, and still be able to play with it without pixelation," says George.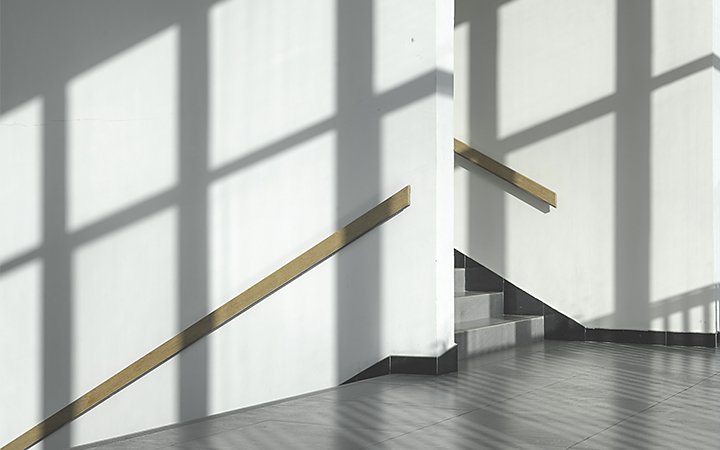 Keep your geometric photos fresh.
Geometric photography isn't just artsy shots of buildings or forests. It's a celebration of new perspectives on what's around you. If urban architecture doesn't interest you, or you want to venture into something new, get creative with the principles of geometric photography in other ways.
Take geometric photos at home.
You don't have to venture outside to find captivating patterns. Unique patterns and geometric subjects exist in even the most familiar environments. And, depending on the time of day, you can find fascinating light and shadows right in your own home. "You can be on your couch, but a ray of light can hit a wall and be an amazing geometric photo," says George.
Try new angles on old subjects.
If you find an object or pattern that might work but isn't quite there yet, spend some time with it. Move your body closer or farther to change up your angle. Play around with the composition or revisit it at another time of day to see how different light changes the scene.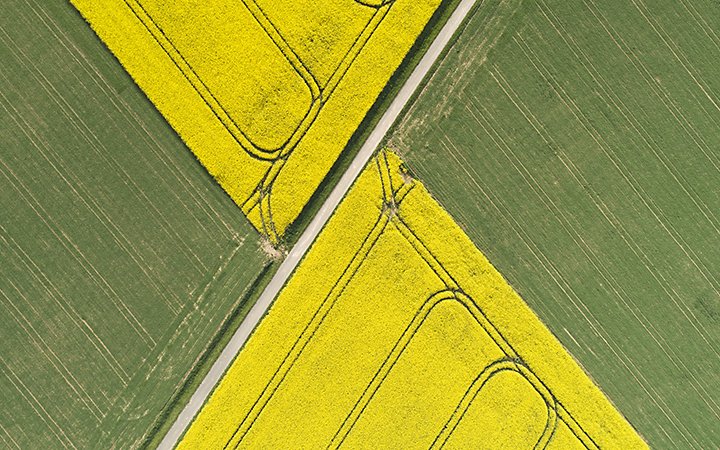 Take to the skies.

If you're ready for an exciting change of perspective, aerial photography — both urban and landscape photos taken from the sky — can be an amazing way to reveal geometry in the world. Street grids, farm land, sand dunes, and hills can all form entrancing shapes when viewed from afar.
Share your eye for geometry.
To expand your horizons even more, create a profile on an online photography community, like Instagram or Behance, and post work regularly. You'll be able to talk with other creators about their work and get feedback on your own.
Exposure to other photographs in your genre can help inspire you to branch out. "It's easy to get into a rut where you're just repeating the same images over and over again," says George. "Instead I try to play around with different subjects, different angles, different colors, that sort of thing."
The first step is to just take some time to appreciate the world around you with a camera in hand. "I've learned to really wade into these little moments deeply, spending time just looking closely," says Chambliss. "That's all I do. I just pay attention."
You might also be interested in…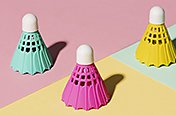 Lightroom plan
Edit, organise, store and share photos from anywhere.
7 days free, then 12,09 €/mo. 
Photography
Get Lightroom, Lightroom Classic, Photoshop and 20 GB of cloud storage. 7 days free, then 12,09 €/mo.
All Apps
Get the entire collection of creative apps and more.
7 days free, then 67,57 €/mo.