Animate cartoon videos and characters.
Explore two ways to become an animation maker: Tap into the power of motion capture with Adobe Character Animator to create expressive animated characters or get an intro to the traditional cartoon animator techniques of Adobe Animate.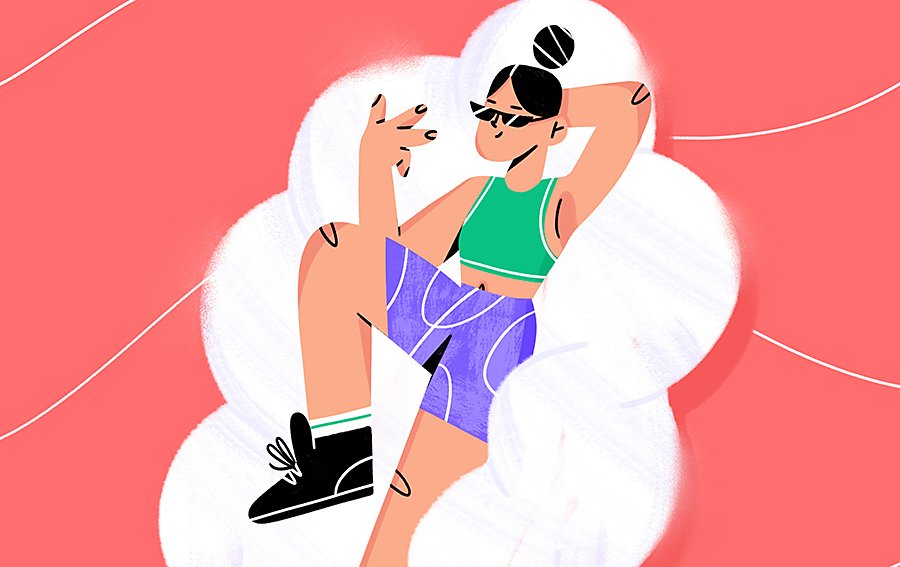 Adobe Character Animator makes animation easier than ever.
Automate the most time-intensive aspects of creating animated videos with Character Animator. Thanks to head tracking, automated lip sync and a library of facial expressions and movements, media that once took days to produce can be done in an afternoon.
Animating made simple — turn yourself into a cartoon character in minutes.
1. Animate in real time. When you speak, the character does too.

2. Perform as an animated cartoon. Stream to an audience as a character and interact with live-action elements in real time.

3. Customise your characters. Control how your avatars look, talk, move and interact.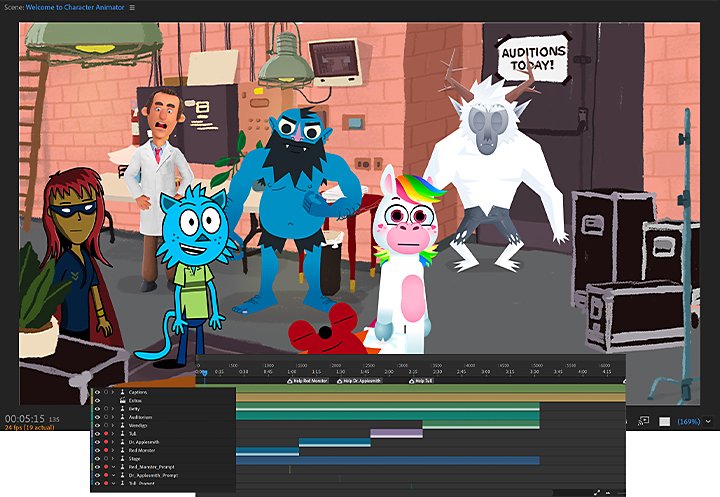 See what you can do with Character Animator.
Animate a puppet with your webcam gestures.
When I move, you move. Learn how to link your own gestures to animation triggers and bring a character to life.
Find out how to build a simple character with animation-friendly facial features and limbs.
Control a character with triggers.
Make your characters do more than just talk. Discover how to make them blink, move expressively and use hand gestures.
Create motion from the ground up with Adobe Animate.
Build frame-by-frame animation or design high-quality animation rigs for movement you can assign to any asset. Create footage for desktop, mobile, video games and television.
Control every aspect of animation from storyboard to final visual effects. Make footage that can integrate with other Adobe Creative Cloud apps like Adobe Photoshop and After Effects. Whether you're making motion graphics, 2D or 3D animation, Animate has the tools you need to turn concepts into content.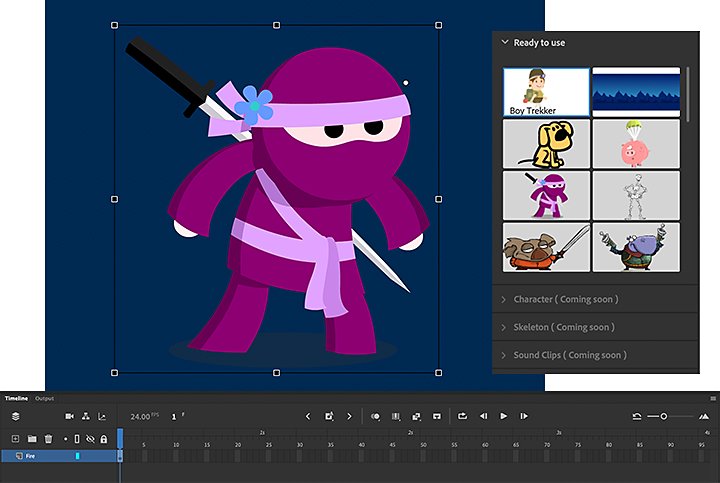 See what you can do with Animate.
Create a 2D character animation.
Explore how to turn existing assets into a fully realised 2D animated vector character.
Find out how to streamline the lip-syncing process in animation, matching your artwork of mouth poses to real sound inflections.
Import from Photoshop or Adobe Illustrator to Animate.
Animate integrates smoothly with other Creative Cloud apps. Find out how to bring motion to still images from Photoshop and Illustrator.
Take your animation further.
Bring your characters to life with the world's best animation software.
You might also be interested in…