See your conceptions come to life on a range
of customised products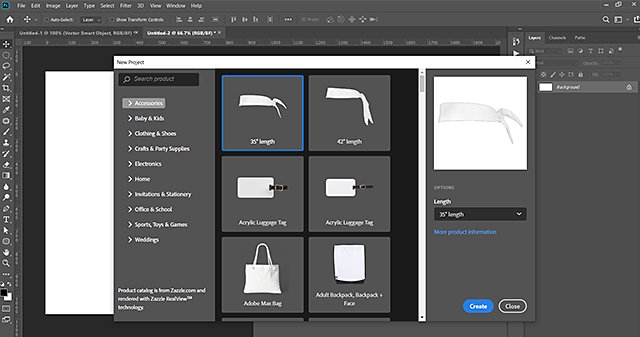 Select from a catalogue of over 250 product modèles and create your artwork within Photoshop
Adobe Conception to Print takes the guesswork out of creating your artwork. Simply pick a product from the catalogue and you'll be presented with a ready-to-fill modèle of the right size and the right document settings, with helpful guides so that you can create or place your content in exactly the right place.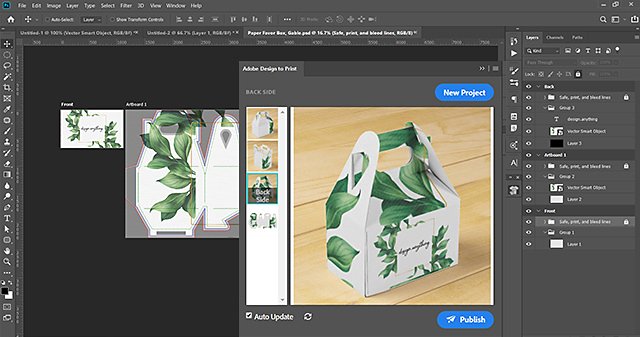 Preview a en temps réel rendering of the product incorporating your artwork being updated live, as you make changes
Ever been disappointed after receiving the first proof or sample of your product by post? Adobe Conception to Print takes the guesswork out of conception by showing you a en temps réel preview of your artwork as it appears on the final manufactured product. You can see the preview from multiple angles to get a real understanding of the finished result!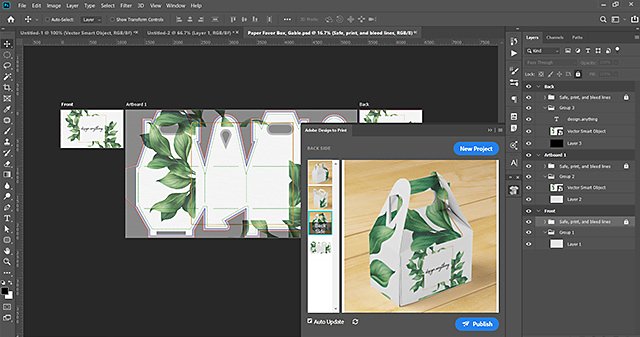 Publish your conception for online sale and manufacture with a simple push of a button, with no additional steps or complications
Saving your conception in the right format and submitting it can be a real headache. But now, all you need to do is press a single button and Adobe Conception to Print will automatically paquet and deliver your artwork.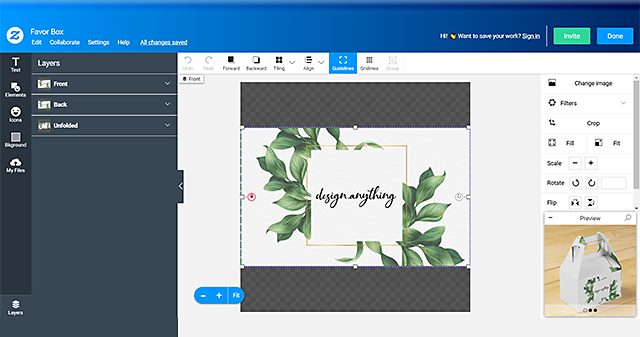 Define layers for your artwork that can be chosen by the purchaser just before manufacture
Enable the customer to personalise their purchase by selecting which layers to include by defining the variations for the customer to select.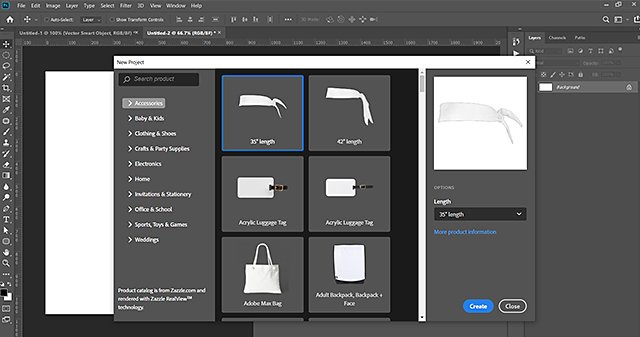 Define modèles that can be customised by the purchaser when they order (NEW in latest version)
Have a great idea for a Holiday card featuring a photo or a message that's personal to the sender? Adobe Conception to Print lets you define layers that will be customised by the purchaser with a few easy clicks. So they can upload their own picture and provide their own greetings.