Programmers and designers use the FLT file format to store information about 3D scenes in flight simulations. Learn more about the history of the FLT file, its pros and cons and how to open an FLT image.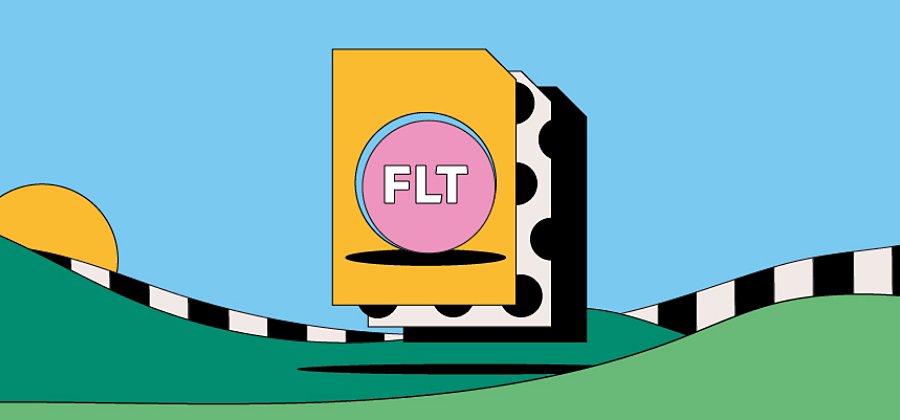 What you'll learn.
What is an FLT file?
 
History of the FLT file
 
How to use an FLT file
 
Pros and cons of FLT files
 
How to open an FLT file
 
FLT files: frequently asked questions
What is an FLT file?

FLT, which uses the .FLT file extension, stands for OpenFlight. The format is native to Presagis Creator software.
Designers and programmers use FLT files to create 3D geometry models for real-time simulations. Since the late 1980s, the format has supported flight and military simulators — especially those depicting city scenes.
According to Presagis, FLT is the most-used 3D format within the global visual simulation sector. FLT files aim to offer real-world precision for people using simulators to learn new skills.
History of the FLT file.
The origins of the FLT format date back to 1988 when Software Systems developed the concept for its MultiGen modelling software package. FLTs were popular with developers in the commercial flight simulation market during the early 1990s and the file type remains just as popular among the same niche today. The FLT image format's original name, Flight, later became OpenFlight  to highlight its non-proprietary features.
OpenFlight (FLT) files have evolved and Presagis currently manages them using its Creator software. The format's main use remains the same, supporting 3D graphics in high-end visual simulation systems.
How to use FLT files.
The FLT format continues to help designers and programmers create realistic virtual environments. Its main uses include:
Supporting flight simulations.
From the beginning, FLT files played a role in commercial flight simulations, thanks to their ability to carry precise geographical data. Flight simulators help train airline staff in the basics of flight management before they take to the skies.

Creating military and city scenes.
The format can also bring to life urban scenes and even battlegrounds for simulators in different industries. For example, military training programmes can use it to map out potential conflict scenarios.
Discover more vector file types

Pros and cons of FLT files.
It's worth looking at the potential FLT advantages and disadvantages before using this file type:

Advantages of FLT files.
The FLT file format supports advanced real-time functions, offering precision and reliability for the programmers of visual simulations.
Because it's the visual simulation sector's most widely used 3D format, FLT files are straightforward to share and open.

Designers can save objects they create in the FLT format for use in other projects.

Disadvantages of FLT files.
Because FLT files are most compatible with Presagis Creator software, you may need it to benefit from all the format's features.
Depending on experience levels, designers may have a learning curve when starting advanced projects in the FLT file format.
FLTs were designed for 3D geometry models. If you're looking for a format to store digital photographs, a raster file may be a better option.
How to open an FLT file.
A range of 3D design programmes can open FLT files on Windows and Mac computers, in addition to Presagis Creator. You'll first need to download a compatible software program to open a file.
Start by navigating to the folder where your file is saved and right-click on its name. Click Choose default programme, followed by Browse. To launch the file, simply select the compatible programme. 
FLT files: frequently asked questions.
Do I need specialised software to work with FLT files?

Yes, you will need specialised 3D design software to work with an FLT file. The format is native to Presagis Creator. Other compatible programmes include Autodesk 3ds Max and Blender. Fees may apply to use some of these products.
What real-time features do FLT files offer?
Culling volumes, switch nodes, levels of detail (LOD) and binary separating planes are among the advanced real-time features offered by the OpenFlight (FLT) format.
What extension does the FLT format use?
You can spot an OpenFlight (FLT) file by looking out for the .FLT extension. Note that Microsoft Flight Simulator software, among other file types, also use this extension. 

Are FLTs raster or vector files?
The FLT image format falls under the vector file category. Vector and raster are the two main types of image file. Mathematical formulas are the base for vector files and pixels are the base for raster. The vector format works best for logo design, illustrations and diagrams, whereas the raster format works best with complex digital photos.
How many versions of OpenFlight have there been?
OpenFlight 16.7 was released in 2018. The first specification released under the OpenFlight name was 10.0 in 1991.
Learn more about similar file types to FLTs.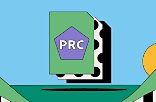 PRC files
Get to know this 3D format designed with manufacturing in mind.
Consigue Adobe Illustrator
Crea atractivos gráficos vectoriales e ilustraciones.
7 días gratis, luego Col$ 112.658 /mes.