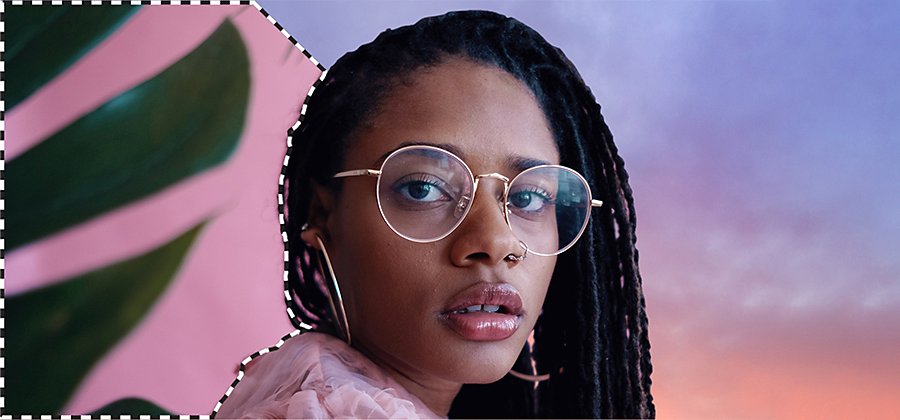 Adobe Photoshop vs. Photoshop Elements: Which photo editor is right for you?
Learn how to choose between the industry standard in image editing or the easy solution for quick editing and sharing. 
Not sure which apps are best for you?
Not sure which apps are best for you?
Take a minute. We'll help you figure it out.
Take a minute. We'll help you figure it out.
Two powerful applications.
You can make amazing adjustments to your photos with either Photoshop or Adobe Photoshop Elements. Both apps have powerful, timesaving features that use Adobe Sensei AI technology. You can make tonal and color adjustments, dehaze, smooth skin, and replace backgrounds in both. So how do these apps differ?
Focus on pro functionality or speedy workflow.
 With Photoshop and Photoshop on iPad, you get the go-to photo editing software of professional graphic designers, photographers, and motion graphics designers. You can paint and draw with thousands of custom brushes, remove objects, retouch, remix, and recolor exactly how you want to create the exact image you want.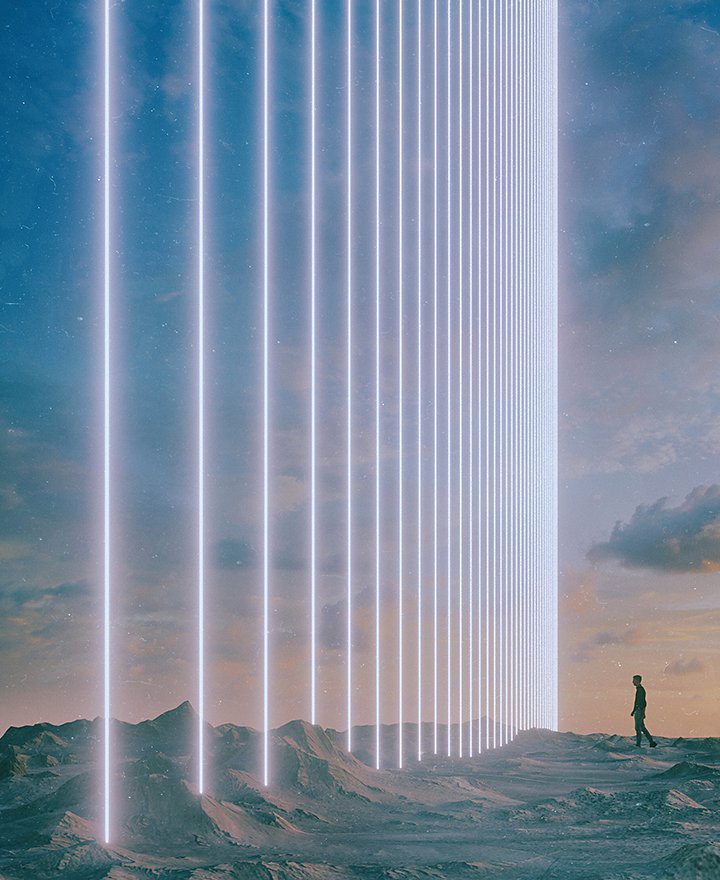 With Photoshop Elements, you can edit, organize, and share photos in a few clicks. Enhance photos with automatic adjustments or follow guided edits to learn as you go. You might be surprised by how easy it is to wow family and friends or capture more social media attention with these tools.
Professional and aspiring designers and photo editors rely on Photoshop for image compositing and editing. With thousands of features available and in-app tutorials available on demand, you can learn how to make just about anything you can imagine. 
Create advanced composites.
Adobe invented layers with Photoshop 3.0, and they remain a key feature of Adobe Creative Cloud graphic design and video editing apps. Using layers, you can retouch images and design everything from online ads to detailed backgrounds for feature films. Stack images on top of one another and choose portions of each layer to show or hide. 
With fill and adjustment layers, you can change colors and tones without permanently altering the image. Add text overlays, vector graphics, and special effects to create perfect, professional images.
Because professional photographers and designers use Photoshop for so many purposes, it's important to be able to export your work in different formats. In Photoshop, you can export files as PSD documents, artboards, layers, and layer groups. 
Export as vector images, or SVG files, so you can scale up your designs without losing sharpness and clarity. Or save data and loading time by turning them into PNG, JPG, and GIF file formats. And you can choose your preferred color modes, using RGB for online work and CMYK for print.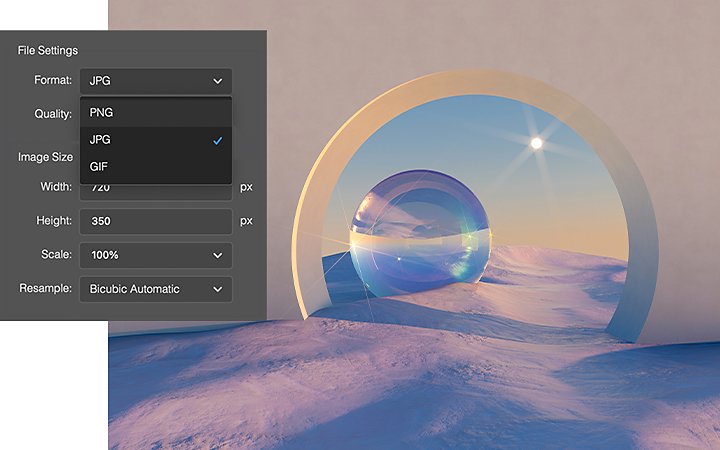 Photoshop has easy-to-use tools for adding a third dimension to 2D models. This is especially useful for interior designers, architects, and designers of product packaging to get a sense of how a project will look early in the design process. Turn a text layer into 3D or adjust the camera angle, light source, or image position in just a few steps.
With so many features and infinite possibilities, there's always more to learn. Check out tutorials for beginners and experienced designers for both Photoshop and Photoshop on the iPad. Get tips on everything from photo editing and photo compositing to layer masking and removing objects.
You can build your skills with guided projects using sample files and following along with video tutorials. You can also open the Discover panel in Photoshop for more hands-on tutorials. Select Command+F on a Mac or Control+F on a PC to find several helpful tutorials. 
Keep up with the latest Photoshop features.
With your monthly subscription to Photoshop or Creative Cloud, you get the latest updates as soon as they're released. Sky replacement, neural filters, and preset syncing are just a few of the new improvements you can start using in your work.
When to use Photoshop Elements.
If you're new to photo editing or you just want to make quick adjustments or enhancements, Photoshop Elements has all the power you need. You can start by checking out auto creations on your homescreen, including photo and video collages, photo and video slideshows, and highlights of memorable moments. You can also discover new tools, inspiring ideas, and tutorials.
Make quick but impactful adjustments.
Now you can make instant edits — like opening closed eyes or turning frowns into smiles — that used to be impossible or require hours of pixel-by-pixel adjustments. With the power of Adobe Sensei, you can add 3D effects, fine-tune faces in portraits, colorize black-and-white photos, and more.
Get step-by-step help for nearly any edit you want to make. From basics like color correction and horizon straightening to more complex moves like double exposures or color pops, you can follow 58 guided edits and have more fun than ever with your photos.
With Photoshop Elements, it's easy to add quotes or personal messages to your photos. Create quote graphics by adding your own text to templates, or build your own graphics from scratch. Add animations to really grab attention. 
If you're in the US, you can share your photos as prints or on gifts like device cases, mugs, wall art, and clothing. Order prints from FUJIFILM Prints and Gifts service, built right into Photoshop Elements.
Bring order to your whole photo catalog with tags for keywords, people, places, events, and more. With Smart Tags, videos are auto-tagged based on subjects like sunsets, birthdays, dogs, cats, and more. And now all of the information in your photos and video library is automatically backed up for easy recovery. 
When you pay the one-time fee for Photoshop Elements, you own it. There's no monthly subscription and the software is yours.
Take your photos and designs even further.
Whether you're editing photos professionally or you're just having fun, you can find the right tools in these Adobe products. Whichever app you use, whatever final form your project takes, you have the power to make beautiful images. Start experimenting and see what you can make.
Find the Creative Cloud plan that's right for you.