Scale content creation and deliver a rich, rewarding experience (consistent across pre- and post-sale) for product documentation, information manuals and more.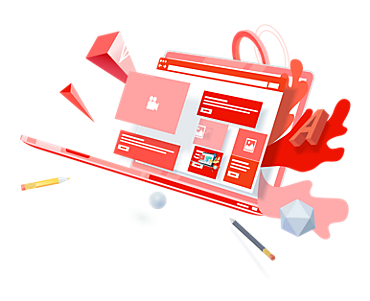 Meet the growing demand for high-quality documentation
Product documentation, be it help, support or technical, is often the first thing that customers look at when using a product. As organizations create more product variants and SKUs, the demand for associated documentation keeps rising. But, more often than not, documentation teams are either understaffed or lack appropriate solutions to do this effectively. Not only can scaling content creation become a challenge but managing content efficiently and providing a rich, consistent content experience across channels also takes a massive effort. Organizations face various challenges across the content lifecycle: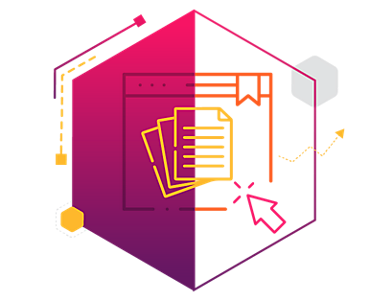 High total cost of operation
Piecemeal, disjointed solutions from multiple vendors drive the total cost of operation higher, posing a massive challenge for IT teams. This problem is compounded by the fact that technical and support content is generally managed using a different CMS from the web CMS used for marketing purposes.
Poor documentation experience
Most documentation portals are not easily searchable, the experience isn't interactive, and often just have static, monolithic PDFs.
Inconsistent content experience
Providing a content experience which is consistent across channels, especially with marketing content, is a big challenge. This is primarily due to the silos between marketing and technical content teams.
Inefficient review and collaboration
Organizational content workflows often lack robust review and collaboration capability. They fail to keep authors and content contributors informed of the multitude of changes and/or versions. In fact, most solutions can't even provide an easy way to involve subject matter experts in the review process.
Frequent product updates
Organizations are constantly evolving their products. While the core documentation might remain the same, a lot of it can get enhanced compared to earlier versions. There can be new workflows, features, steps, error fixes, new branding, or regulatory changes. The task of keeping so many documents up-to-date can be overwhelming, especially without an efficient content reuse capability.
Soaring translation costs
Inefficient content reuse leads to content duplication, resulting in higher translation time and costs.
Multichannel publishing
Consumers today want personalized experiences, tailored to their needs, across devices and formats. Without an enterprise-class multichannel publishing capability, that can be difficult to deliver.
Inefficient content workflows
Over a period, the content technology stack can become cluttered with complex workflows which require manual intervention. This increases time, costs, and maintenance overheads.
Creating long and complex documentation
Technical documentation, especially in high-tech and manufacturing sectors, tends to be long and complex which mandates the need for a robust, scalable solution built on a structured content management approach.
Migrating from unstructured to structured content
Moving legacy unstructured content to structured can be a daunting task requiring huge investments in terms of time, cost, and effort. This can also severely impact business continuity.
Getting stuck with a proprietary content format
Organizations are always wary of getting stuck with a proprietary format that makes them vendor dependent. An open standard helps future proof their content and migrate easily if need be.
Lack of integrated analytics
An inability to track technical content consumption reduces the ability of content teams to deliver personalized marketing content based on usage patterns.
Overcoming these challenges can go a long way in delivering an exceptional customer experience.
20+ Adobe apps
Industry-leading apps including Photoshop, Illustrator, InDesign, Spark, and XD.
Easy license management
Assign and reassign licenses quickly with a web-based Admin Console.
Creative Cloud Libraries
Your team can share assets across their apps and devices, so everyone's in sync.

Adobe Stock shared plan
All team members can purchase Adobe Stock images and videos through one plan.
1TB of cloud storage per user
Extra storage makes it easier for your team to share and manage creative assets.

Integrated with popular apps
Works with Slack, Microsoft Teams, and other productivity apps your team uses every day.
Premium tech support
Your team gets advanced 24/7 tech support and 1:1 Expert Sessions.
Extended version history
View or revert to earlier versions of cloud documents for up to 180 days.
Adobe Fonts
Access thousands of fonts right within your Creative Cloud apps.
Behance
Find inspiration in the world's largest creative community.
"Adobe Experience Manager Guides proved valuable in our delivery of top-notch technical documentation that seamlessly integrates with our web experience."
Laralyn Melvin, Senior Director, Technical Publications, Palo Alto Networks
Designed for all kinds of content

Product specifications/Technical specifications




Part manuals/Bill of materials

Product catalogs (including eCommerce websites)


Technical service bulletins


Installation and operations guides




Installation and service manuals
IETM (Interactive electronic technical manuals)
Let's talk about what we can do for your business.
Let's talk about what we can do
for your business.
Reach us via phone: +1-408-536-1144
(Mon to Fri, 9 AM - 6 PM ET)
Reach us via phone: +1-408-536-1144
(Mon to Fri, 9 AM - 6 PM ET)