Why teach digital literacy? It's all about employability.
According to a 2017 EDUCAUSE report, digital literacy is a top priority for higher education because it helps students become active content creators who are prepared for success in the modern workplace. Find out how to build this required competency at your school.
"We're in the process at Clemson of rethinking our General Education program, and I believe that digital literacy is one of those pillars that we must incorporate into General Ed for the next 10 to 15 years." 

Dr. Jan Holmevik, Associate professor of English, Co-Director for the Center of Excellence in Next-Generation Computing and Creativity, Clemson University
Classroom engagement

Integrate digital skills across disciplines and throughout your curriculum to help your students master their subject matter, stay immersed in their learning, and improve their learning outcomes.
Soft-skills development

Develop your students' essential soft skills like creativity, critical-thinking, creative problem-solving, and collaboration.
Employment advantages
Ensure that your students learn skills that attract the attention of hiring managers and remain relevant well beyond graduation.
Teach digital skills in the classroom to enhance communication skills for life.  
Adobe Creative Cloud is no longer just for media and fine-art classes — it's essential in all classes. Whether your students are making brochures to present historical research, animations to demonstrate scientific concepts, or videos to deliver critical responses to literature, they'll become digital storytellers and persuasive communicators.

Here are just a few examples of student work from across the curricula: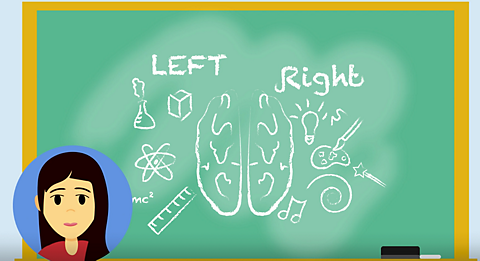 The Role of Digital Literacy in STEM Education
Made with Adobe After Effects, Illustrator, Audition, Character Animator, Premiere Pro, and Photoshop by Valentina Arismendi, journalism student UNC Chapel Hill, and Hillary Diane Andales, physics student MIT
Made with Adobe Audition by Annette Schwob, 
social studies student at UNC Chapel Hill
Made with Adobe InDesign
by the students in English 105, UNC Chapel Hill
ADOBE FOR ACADEMICS
Adobe for Academics offers teaching modules, rubrics, examples of student work, teaching and learning resources, and inspiring peer stories to help faculty incorporate Creative Cloud into their curricula across disciplines.

RESOURCE SPOTLIGHT
Adobe Creative Cloud Across the Curriculum: A Guide for Students and Teachers 
By Dr. Todd Taylor, UNC-Chapel Hill

"By embedding Adobe Creative Cloud in three [high-impact] courses… we're increasing digital literacy and making progress toward our goals of improving retention, closing the achievement gap, enhancing learning, and raising the graduation rate."

Amir Dabirian
Vice President for Information Technology and CIO, CSU Fullerton
The Adobe Creative Campus program supports institutions committed to digital literacy.

Adobe Creative Campuses are institutions that have committed to helping their students develop relevant skills to get ahead in a competitive job market. They're incorporating digital literacy into their strategic goals and student outcomes, integrating Adobe Creative Cloud into their cross-disciplinary curricula, and sharing and collaborating with peer institutions via content, events, and other engagements. Become a part of the Adobe Creative Campus program with institutions like Boston University, Penn State University, University of Arizona, and others.
Let's talk about how you can empower your students and faculty with digital literacy throughout your curricula.
Discover affordable education pricing today.
Notice: By supplying my contact information, I authorize Adobe to contact me via email, phone, and postal mail about its products and services. [Learn more or opt out]
Adobe and the Adobe logo are either registered trademarks or trademarks of Adobe in the United States and/or other countries. All other trademarks are the property of their respective owners.
© 2020 Adobe Inc. All rights reserved.