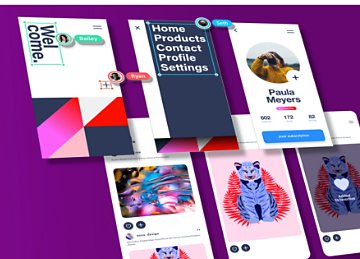 Create experiences people love. With UI/UX design apps you love.
Bring the next generation of digital experiences to life. Create designs for websites, mobile apps, voice interfaces, and more with powerful Creative Cloud apps for UI/UX design.
Join the world's most creative community for captivating keynotes, skill‑building sessions and Sneaks. 18-20 October.
Creative Cloud apps for UI/UX design.
Create beautiful designs, icons and more — then use them anywhere at any size. Learn more
Find the Creative Cloud plan that's right for you.
HK$148.00/mo 
Annual subscription, cancel within 14 days for a full refund.
Save over 60% on 20+ Creative Cloud apps.
Learn more
Photography, video, graphic design, illustration and so much more. Everything you need, wherever your imagination takes you.