The next page in layout design.
Get InDesign as part of the Creative Cloud all apps plan, now 40% off and only . Discount price for the first year only. See terms.
Limited time offer on Creative Cloud
JCB cardmembers receive 4 complimentary months when you purchase any Creative Cloud plan for Individuals including Photoshop, Illustrator, Acrobat and more. See Terms.
We're always adding new features to InDesign. Creative Cloud members get them as soon as we release them. Check out the latest updates.
Work and collaborate from anywhere with all your work automatically backed up.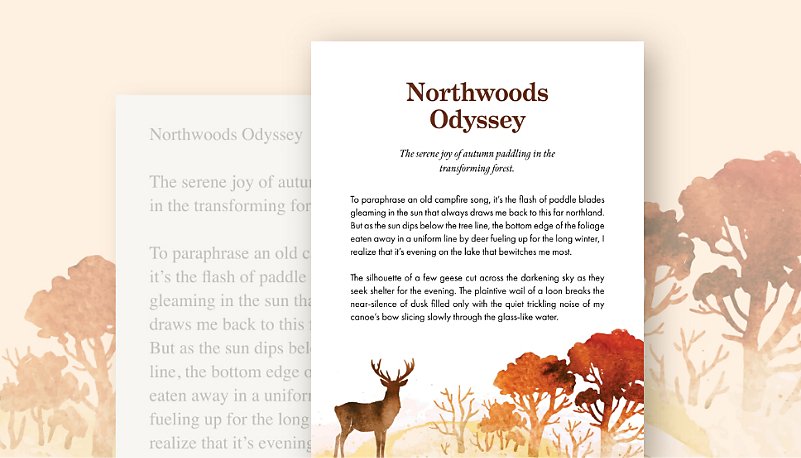 Copy and paste unformatted text into templates and Auto Style will identify section headers, body text and more.
Add HEIC, JP2K and WebP images directly into InDesign — no conversion necessary.
Automatically keep all text and style settings when you copy and paste between Illustrator and InDesign.
Photography, video, graphic design, illustration and so much more. Everything you need, wherever your imagination takes you.