The only photo editor you need.
Discover how Adobe Photoshop Lightroom can help you edit your photos on your desktop, mobile device, or online for perfect photos every time. Learn how to expand your photography skills to edit, organize, store, and share your best work yet.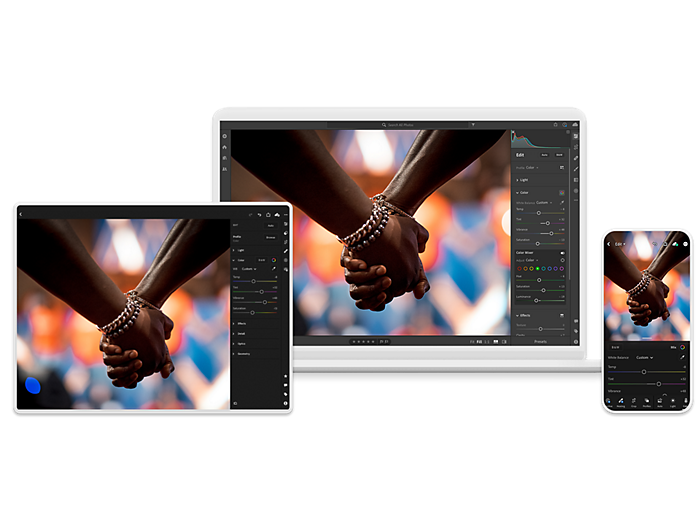 Edit photos for the look you want.
Create the work you've been imagining with the innovative tools, filters, and settings in the world's most complete and intuitive photo editing service. Explore all the ways that you can use Lightroom to make your most powerful images ever.
Design with tools that don't slow you down.
Easy-to-use sliders give you complete control over the light and color properties of your photos. With new, powerful additions of Tone Curves and the Color Mixer, you can be as precise as your work needs to be.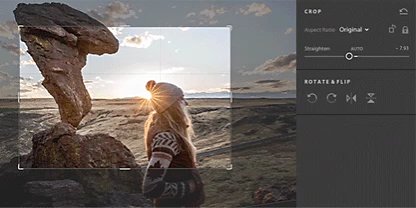 Perfect your photo composition.
Crop and Rotate tools let you find the size and aspect ratio that will frame your work just right. Crop, invert, and straighten photos to express your creativity the way you see it.

In Lightroom, you can shift focus and sharpen your photos to highlight your subject or reduce distraction in the image. And with Noise Reduction, your creativity can speak loud and clear.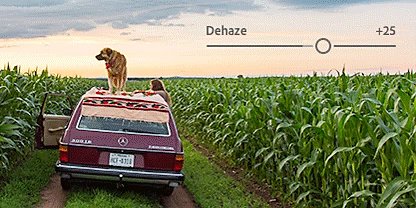 Build in compelling effects.

Shooting for a specific look? Effects like Clarity can add texture to landscapes or softness to subjects while Dehaze can add or remove an air of mystery.
Find the plan that's right for you.
Lightroom (1TB)
Rp149.628/mo
Lightroom on desktop and mobile with other Creative Cloud services.
Photography (20GB)
Rp149.628/mo
Lightroom for desktop and mobile, Lightroom Classic, and Photoshop on desktop and iPad.
Photography (1TB)
Rp299.478/mo
Lightroom on desktop and mobile and Lightroom Classic, plus Photoshop on desktop and iPad.
Up to 10TB of cloud storage available. Call for details or visit your account page.