Create state-of-the-art 3D with Substance 3D.
Create-state-of-the-art 3D with Substance 3D.
Get the Adobe Substance 3D Collection plan for just .

One connected 3D design solution.
Adobe Substance 3D brings you an ecosystem of apps and content that empower you to design 3D. Texture assets and render your scenes intuitively. Connect your workflow to Adobe Creative Cloud apps.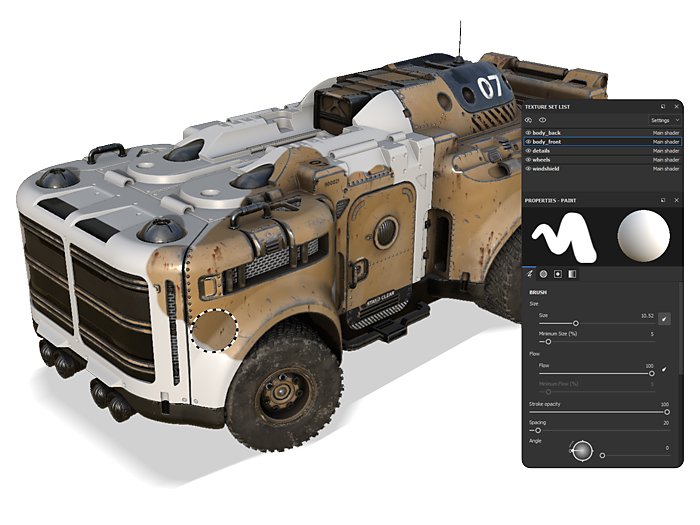 Texture in 3D with the go-to standard: Painter.
In Substance 3D Painter, you can select a brush and texture your asset in a fast and familiar interface. Modify existing paint strokes easily with layer manipulation. And with a real-time viewport, what you see is what you create.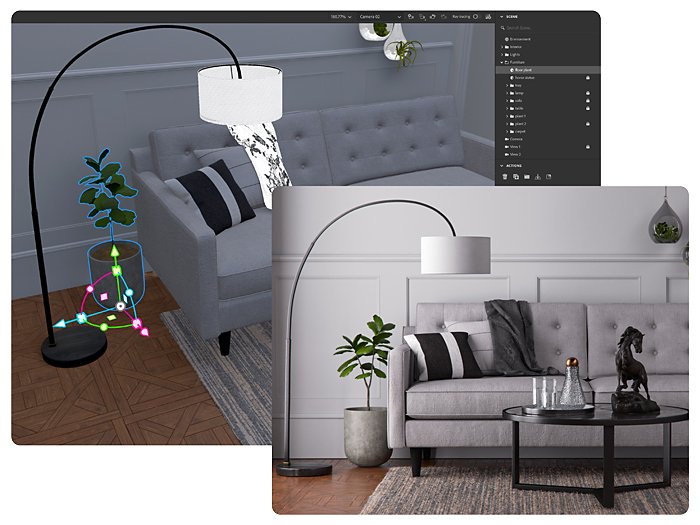 Assemble and stage 3D scenes in your own virtual studio.
Substance 3D Stager is your own virtual studio to showcase your 3D assets in context. Drag and drop 3D assets, materials, lights, and cameras to set up the perfect shot. Export photorealistic rendered images, publish to the web, or share in AR.
Design 3D assets with infinite variations.
Create materials with complete authoring control. The node-based workflow in Substance 3D Designer  lets you try everything and adjust at any time. Suit your materials for any scenario.
Capture the real world and sample it in 3D.
Transform an image of the physical world into a 3D material in a blink. Substance 3D Sampler closely matches your reference photo and allows mixing of captures for more advanced surfaces.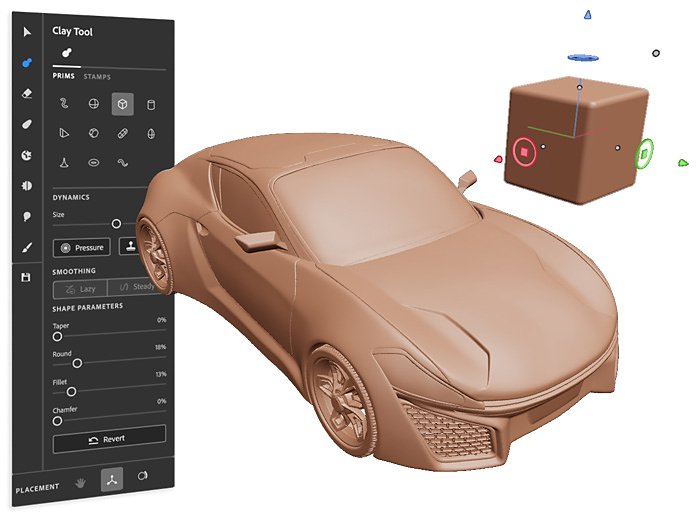 Create 3D models on desktop and in VR.
Susbstance 3D Modeler makes modeling in 3D as gestural and natural as drawing. Encourage your creative flow in this flexible and powerful 3D shaping tool.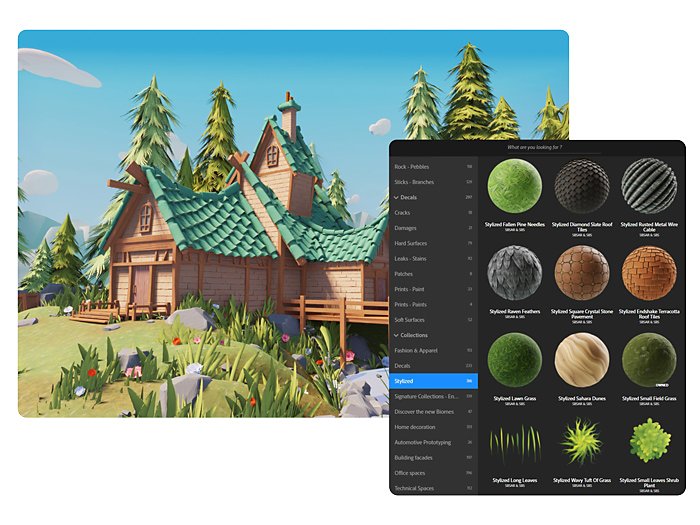 Select from a curated, high-end 3D asset library.
Access over 15,000 customizable models, lights, and materials created by world-class artists, for every industry. The Substance 3D Assets library has what you need for each part of your creative workflow.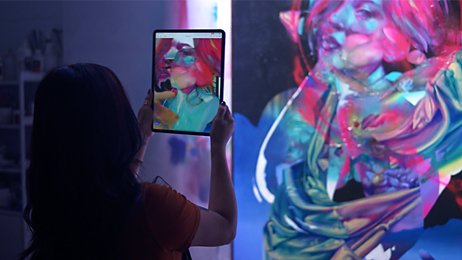 Augmented reality. It's everything you imagined.
Adobe Aero is the most intuitive way to build, view, and share robust immersive storytelling experiences in mobile AR. Available on iOS and as a public beta for desktop on macOS and Windows.
Explore the Substance 3D family of apps.
Create 3D materials and lights in a flash from real-life images.
---
Design parametric 3D assets with full control and infinite possibilities.
---
Texture 3D models in real time with this industry-standard app.
---
Compose and render state-of-the-art 3D scenes in your own virtual studio.
---