How to rotate video in Adobe Premiere Rush.
Whether your video orientation needs major adjustment or you just want to tilt the horizon line a few degrees, you can do it on your smartphone with Premiere Rush video-editing software.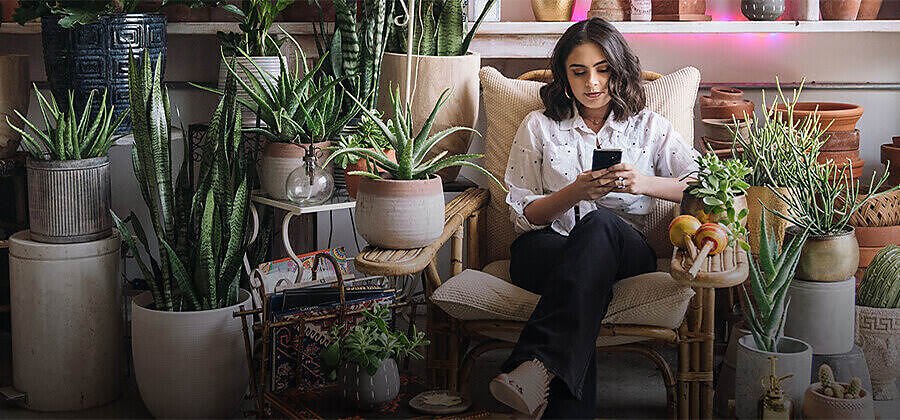 When you need a video-editing tool.
Rotating or flipping a video can create a cool effect, but it can also correct a number of simple mistakes. Perhaps after shooting your video, you discovered the shot was just a little off. Or maybe you started recording vertically and wound up recording horizontally. However it happens, if most of your action ends up sideways or even upside down, it's easy to solve rotation issues in Premiere Rush.
How to fix a wrong orientation.
With Premiere Rush, you don't need to be a seasoned video editor to flip videos and make precise adjustments to video orientation. Simply import video clips in AVI, WMV, and many other video formats, make your adjustments, and then Premiere Rush will automatically export them as MP4s.
Rotate left, rotate right, or flip.
Once you've selected the project and sequence you want to rotate:
Select the Transform panel on the right side of the preview monitor. (On mobile, scroll through the tools at the bottom to get to Transform.)
Move the slider to the left or right to rotate the video.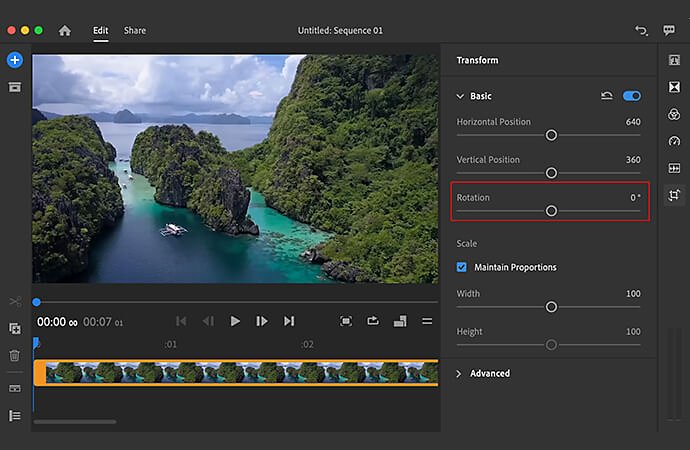 Change the aspect ratio.
When you import media, Premiere Rush automatically sets the aspect ratio to that of your source media, but you can change it at any time. If you shoot horizontally (16:9 aspect ratio) but you want to post on Instagram — or if you shoot vertically but want to achieve a cinematic effect — here's how you can change the dimensions so you don't lose any footage in the rotation.
Once you've selected the project and sequence you want to adjust:
If you're using a desktop or tablet, click the Sequence Orientation button (the overlapping rectangles) beneath the preview monitor. On mobile, click the overlapping rectangles in the bottom toolbar.
Choose the orientation you prefer (Landscape, Portrait, or Square).
Position the frame by clicking on the video in the preview monitor and moving it within the frame.
Rotate and scale it within the frame.
You might also be interested in…