Ensure complete accuracy through controlled updates to policies and procedures and regulatory compliance content.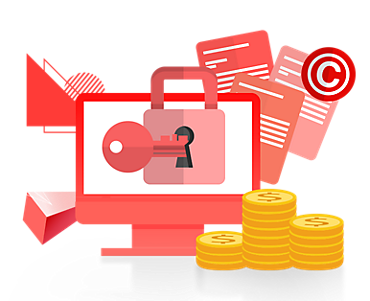 Make content management error-free
Policies and procedures are a central part of many industries. Government institutions, regulatory bodies and private banks create policies and SOPs on a regular basis. For sectors such as insurance, legal services, financial services, consulting services, and life sciences research reports, SOPs and POVs are a central part of their business. Even for organizations in other areas, internal policies and procedures documents are key to their smooth functioning. The content created is updated frequently and varies by region, departments, and users. Each update must be mandatorily and accurately reflected across channels for the consumption of internal as well as external stakeholders, in the shortest possible turnaround time. This poses quite a few challenges and risks: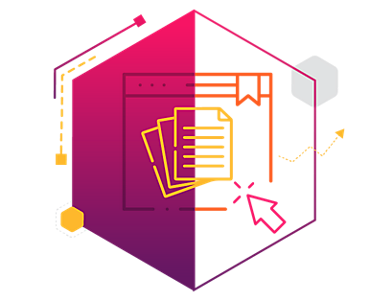 Reputational risk
Mistakes in content can result in huge reputational risk especially for firms who create content for the consumption of customers or end users.
Financial risk
For highly regulated sectors, even minor content errors can lead to punitive lawsuits or litigation.
Compliance risk
Policies and procedures are often difficult to find on employee intranet portals which can limit their usage. This can result in compliance risk due to limited employee engagement and even impede implementation of the policies altogether.
Inconsistent information
A decentralized content creation approach makes it difficult to maintain consistent information across various channels, which might lead to misinformed consumers.
Lack of robust review and collaboration
A lot of times, SMEs need to be involved for detailed reviews. Without a quick and easy functionality for collaboration, the overall process might become cumbersome and error-prone.
Difficulty in managing content variants
Generally, policies cater to different departments, users and regions. Which means that while a large portion of the content might remain the same, it still has to carry slight variations. Managing variants can be a big challenge without a robust content management solution suited for content reuse.
Keeping content up-to-date in multiple languages
Most content is created for a worldwide audience and has to be translated quickly without errors.
Making content available in multiple formats
Content has to be made available in multiple formats across devices to comply with local requirements.
With Adobe Experience Manager Guides, organizations can be sure of sharing consistent, accurate, up-to-date, and timely information with internal and external stakeholders across channels. Powerful capabilities like a centralized repository and single sourcing ensures content consistency and removes redundancy.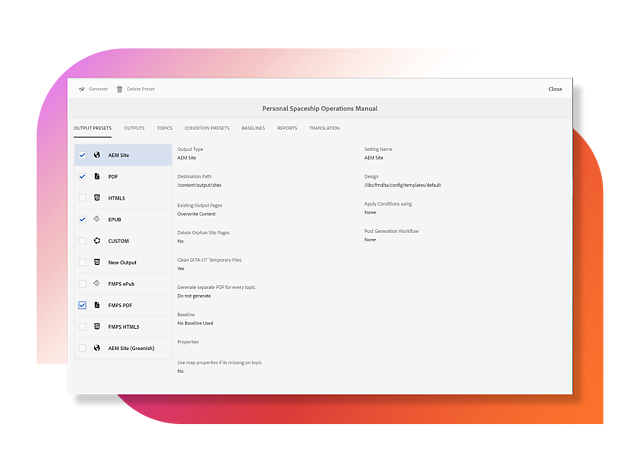 Maintain a single source of truth
A centralized repository and single sourcing means that changes can reflect everywhere immediately by updating source content managed in one central location. This ensures content consistency, reduces hassle of managing scattered content, and removes redundancy.
Manage variants easily with content reuse
A structured content management approach means content is managed in smaller chunks which can be easily reused. This, combined with the power of variables, helps to manage variants with little effort and saves a lot of time.
Preserve content integrity
Powerful version management helps maintain an audit trail and document history, which can improve accountability and content accuracy.
Make policies and procedures more findable
Rich metadata available with XML/DITA makes documentation highly searchable and improves search engine optimization (SEO) for easy discovery.
Minimize translation errors
Content health reports which flag untranslated or out-of-sync content help minimize errors and ensure publishing preparedness.
Quicker content updates
Smoother publishing workflows ensure faster go-to-market for content, especially for any last-minute changes or incremental updates.
Maximize user reach
Publish policies and procedures documentation across channels and make content available to users in the format they need – print, PDF, HTML5, mobile apps, knowledge bases, chatbots, IoT apps, CRM Platforms, EPUB, Kindle, and more.
Leverage conditional content
Structured content makes it easy to expose filters for different departments, users, geos, levels etc. in turn improving the usability of published policies and procedures.
Take the next step and try Adobe Experience Manager Guides to add value to your business.
Designed for all kinds of content



SOPs (Standard Operating Procedures)



Let's talk about what we can do for your business.
Let's talk about what we can do
for your business.
Reach us via phone: +1-408-536-1144
(Mon to Fri, 9 AM - 6 PM ET)
Reach us via phone: +1-408-536-1144
(Mon to Fri, 9 AM - 6 PM ET)