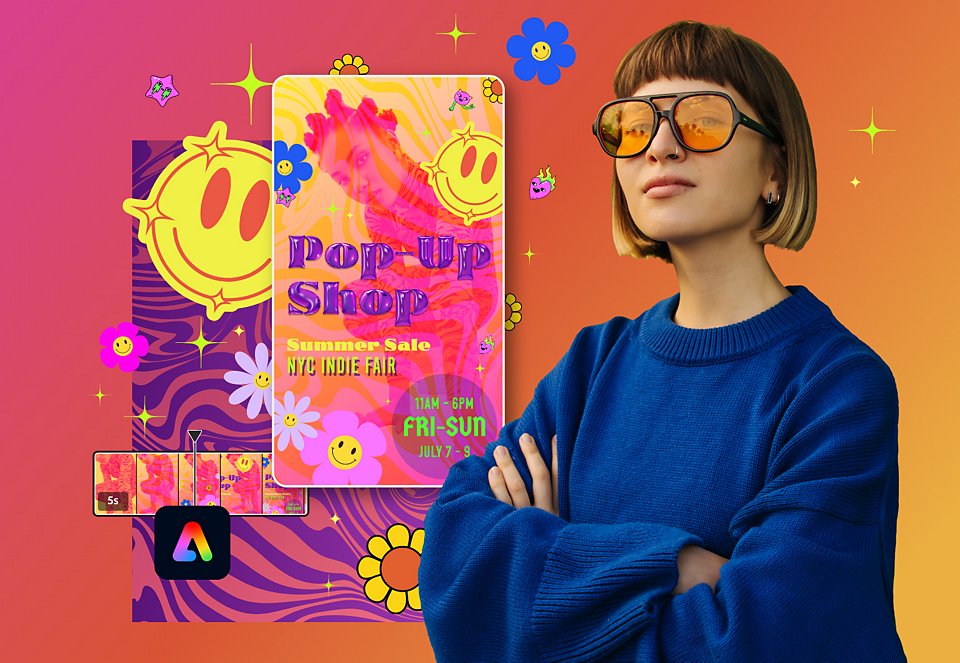 Level up with Adobe Express.
Flyers. Resumes. Reels. Create easier. Dream bigger. With Adobe Firefly generative AI in the new Adobe Express.
Save 40% now. Start Creating.
Get over 20 apps, including Photoshop, Illustrator, InDesign, Premiere Pro, and Acrobat Pro and save big in the first year. See terms.
Get it done with Acrobat Standard and save 40% on the 1st year.
Edit, share and e-sign all of your PDFs - all in one place. See terms.
Fast and free editing with Adobe Express