Video capture software for stunning film, video and web content.
It's never been simpler to use video from camcorders, VTRs, webcams and other HD or HDV sources in your creative projects. Whether on digital or analog devices, you can use powerful control, capture and digitization features to transform your clips into formats easily managed by desktop and mobile apps. Digitize legacy footage on tape, video captured on camcorders or deck or recorded webcam clips. Your video projects are limited only by your imagination.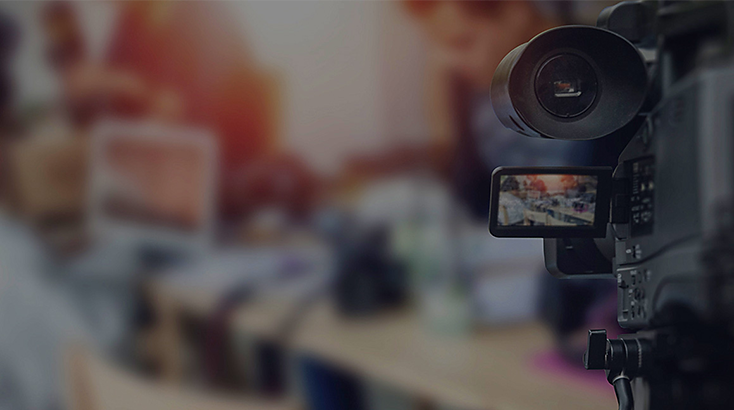 From home films to YouTube videos to feature-length films, Adobe Creative Cloud has you covered.
Shoot, edit and share online videos. Fast and easy.

Premiere Rush is the all-new, all-in-one video software that makes capturing, editing and sharing online videos fast and easy. It works on all your devices, it's simple to use and it'll transform the way you create. Whether you're into video editing for YouTube or any other online video channel, Premiere Rush makes going from shoot to showtime easier than ever — from anywhere.


Learn more | Start now for free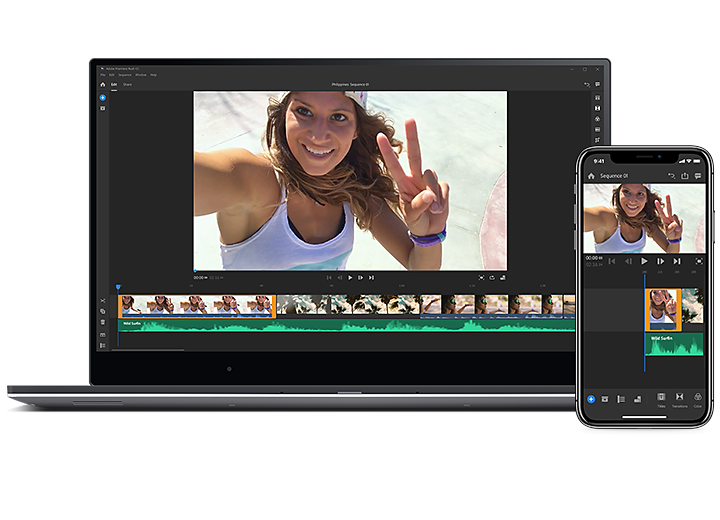 Built-in camera (on mobile)
Capture pro-quality videos and photos from right inside the app with built-in camera functionality.
Set resolution and grid lines
Grid lines help guide you to shoot better video and photos and set resolution ensures your videos come in as high-quality as the final output.
Ultimate control
With Pro mode turned on, you can set your camera to automatically capture the highest quality video or you can have full manual control over things like white balance.
Shoot directly to new/existing project 
Capture and add new videos or images without leaving the app, whether you're starting a new project or editing an existing one.
Available cross-device
Edit on your phone, tablet, Mac or PC — wherever. Your edits are automatically synced so you always have access to your latest versions.
Share to social
Share directly to social media sites like YouTube, Facebook, Instagram and more — even publish to multiple sites at once..
Capture and digitise on the fly.
Use the equipment you want. Legacy and cutting-edge devices are all second nature with state-of-the-art import controls.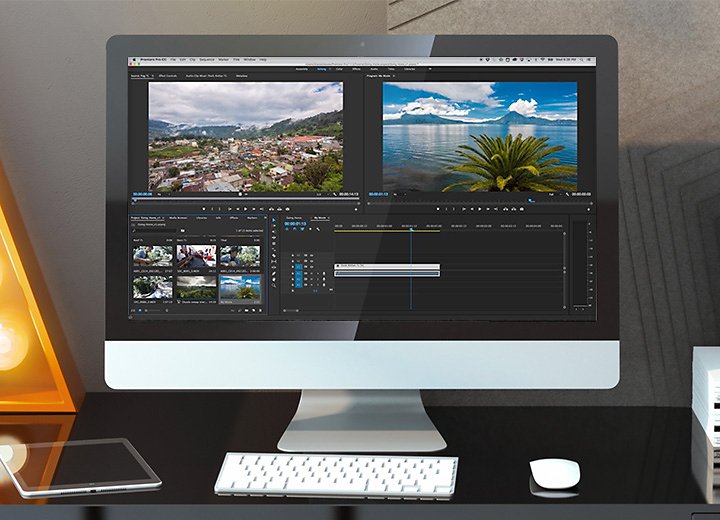 Video capture on the spot.
Control, capture and digitise video from your chosen device with Premiere Pro.
Premiere Pro does more with your captured footage.
Set preferences, format and tracks
Select audio and video tracks to be recorded. Pick where files will be saved, choose codecs or stick with presets.
Native editing capture
Work on footage in any format, from 8k to virtual reality to smartphone. Experience the industry's broadest native media support and powerful proxy workflows.
Import and log
Begin capture and select in and out points or automatic logging using scene detection. Comprehensive device controls guarantee smooth operation.
Save
Store your clips to disk in the format of your choice and use them in your project.
Record voiceovers and other audio
Capture sound from a digital or analogue device. Mix in tracks of music, narration and sound effects.
Work with lightweight proxies
Edit large formats more easily with lightweight proxies. Now working with 4K, 8K and other large formats is faster and easier.
Integrate with social media
Get your video content onto your platform of choice more quickly. Publish directly to social media with a simple click.
Add animation and effects to captured video.
Take your recorded clips from ordinary to extraordinary with professional-level motion graphics and visual effects software.
Motion graphics, effects and visual designs for web, TV and cinema.
From compositing to animation to visual design, with After Effects, you're limited only by your imagination.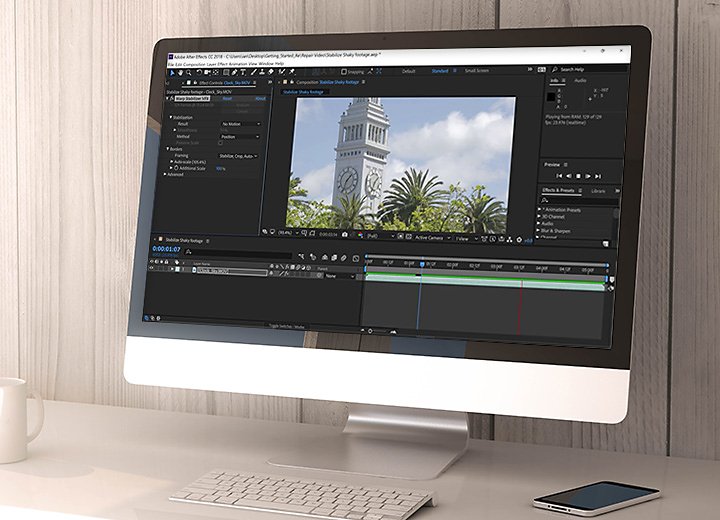 After Effects is a graphics powerhouse.
Add footage
Import your video. A comprehensive graphics engine handles most file formats for video, stills and audio.
Live templates
Put all your compositions in a single file, so that you can easily share your work with collaborators and across Creative Cloud apps.
Fix shaky footage
Smooth camera work or lock in position. The VFX smoothly cuts camera motion or or eliminates it completely.
Correct colour and exposure 
Adjust white balance, fine-tune colour and improve clarity. Get the most out of your captured video.
Essential Graphics panel
Access and organise your favourite styles and effects and access them over and over again, no matter which project you're working on.
Create Motion Graphics
Easily arrange or isolate objects and combine images into layers. Animate your graphics using a variety of presets.
Save and export
Save your cleaned-up footage or export it to Premiere Pro for more editing. Creative Cloud apps work together to get you results.
From capture to completion in minutes.
Use your phone or webcam to record your screen and tell your story quickly and easily.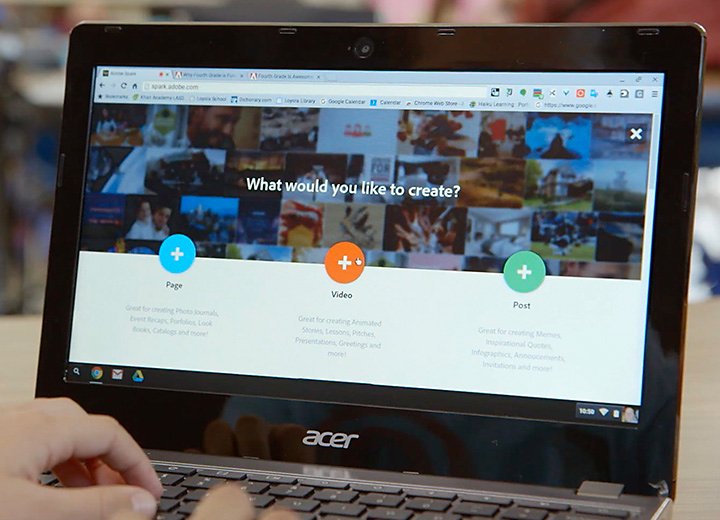 Create elegant, professional short videos in just a few clicks. Spark handles the details so you can focus on telling the story you want.




Spark Video combines simplicity and strength.
Choose a template
Templates guide you through the storytelling process. Make your choice and let Spark help you to create.
Add video and sound
The templates prompt you for sound and images. Use your computer microphone to record narration and add video capture with your webcam to present your message.
Fine-tune
Use simple sliders to trim and adjust your footage. Drag and drop to rearrange. Let Spark do the hard work.
Save and share 
Your completed video can be shared on social platforms, downloaded or sent via an email clip to your audience.
Elegant type
Give your video the right touch with professionally designed fonts.
Perfect icons and images
Select from a  large library of high-quality graphics, images and icons to complement your story and emphasize your ideas.
Mobile apps to edit captured videos.
Cut, edit and render video wherever you are. Work whenever inspiration strikes.
Create and share online videos — anywhere.

The all-new, fast, flexible and easy way to create and share online videos from anywhere. Premiere Rush works on all your devices and your edits are automatically synced to the cloud, so your latest work is always at your fingertips.
 
A compelling story is only minutes away.
Tell your story quickly and simply with Spark Video. Elegant templates designed by the best in the industry let you create eye-catching content in a few steps. And you can combine images, text, video and audio to quickly create a video for social media or the web.
 
Compare video capturing features.

Whether you're looking for simple or advanced video editing software, our comprehensive apps will meet your needs.

| | | | | |
| --- | --- | --- | --- | --- |
| | | | | |
| | | | | |
| | | | | |
| | | | | |
| | | | | |
| | | | | |
| | | | | |
| Editing of Motion Graphics templates | | | | |
| | | | | |
| | | | | |
| | | | | |
| | | | | |
| | | | | |
| | | | | |
| | | | | |
Learn more about video capture software and creating with Creative Cloud.
New features are being added all the time and our growing catalogue of comprehensive tutorials means both beginners and experienced users can learn new skills. Check out these.
Create and edit videos on-the-go

Discover how Premiere Rush makes it easy to create and share videos for YouTube, Facebook and other social channels from anywhere.
Create voiceovers

Use the Track Mixer or record directly into your projects. Capture analogue or digital audio for your videos.
Get started with Spark  

Learn how to create and share inspiring videos. Wow your audience with high-quality content.
Capture and create with tools for Windows, macOS, Android and iOS.

Whatever your video capture and editing needs, there's a Creative Cloud plan for you, with membership plans for individuals and businesses and deep discounts for students and educators. Get a single app, like Premiere Pro or After Effects or the entire set of tools.