How to split a large video into smaller clips with Adobe Premiere Rush.
Split video into shorter, more provocative clips to present the best video for different platforms and audiences.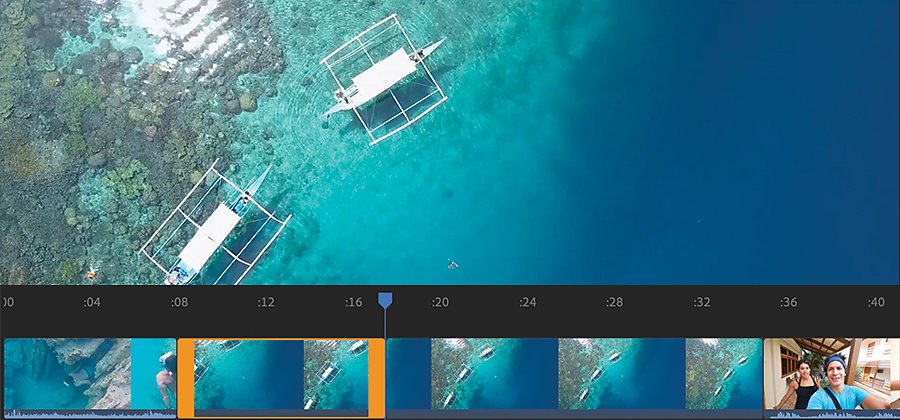 Creating perfect clips from your large video files.
Whatever footage you capture in your original video, it may contain more content than you need. This is especially true if your goal is uploading short clips to YouTube, Instagram, or TikTok, or even posting online videos with smaller file sizes to your blog. Cutting a clip into separate pieces (known as splitting a clip) is necessary to remove unwanted elements, apply different effects and transitions, or speed up the video in a portion of a clip. Trimming and splitting functions are essential to getting the exact content you want in your video timeline. And with Premiere Rush, you have the tools to divide your video footage into your desired clips quickly and easily.
How to split video clips in Adobe Premiere Rush.
Begin video splitting in Premiere Rush with these step-by-step instructions.

Import your media.
1. Bring the video, clips, and audio files you want from your media library into Adobe Premiere Rush.
On mobile: Click the + at the bottom of the screen and select Add Media.
On desktop: Click the Create a New Project blue button.
2. Select the location where your media is stored, select media, then click the Create button in the bottom right corner.

3. Now your media is in your timeline.

Find the splitting point.

If you're new to video editing, the blue vertical line is called the playhead. It indicates the video frame that is being previewed in your video above your timeline — the workspace where you can see all your clips. You can move the playhead to the point across the track where you want to split the clip or make the cut. You may do this a number of times to split multiple clips.
Use editing tools to split video.
Once you have the playhead at the first point you want to split the clip, click on the Scissors icon to create separate files. You now have two clips from the same file which can be edited independently. Move them around in your timeline to change the sequence of your video or delete one of the clips to get rid of any unnecessary footage. After you split video clips, you can split the audio from the video as well. When you finish, export your work in the right video format and share it on social media.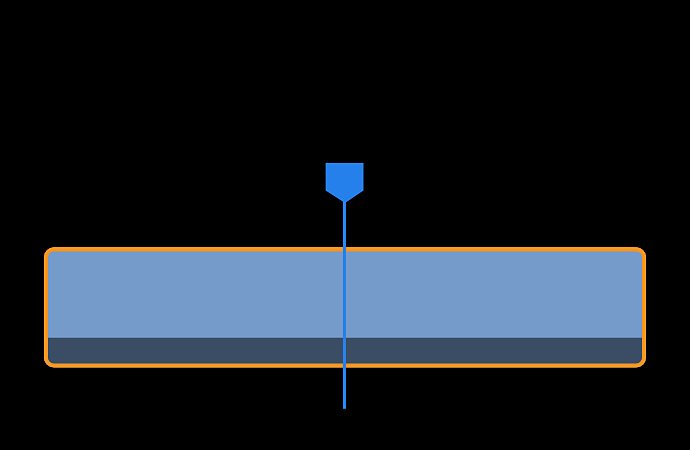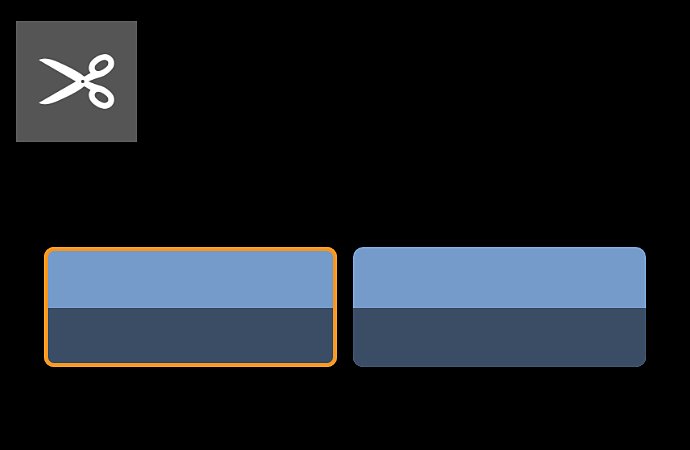 Splitting video clips is one of the first editing skills to learn, and video editors find their own workflows over time. Whether you split video clips at the beginning of an edit and then rearrange content in your timeline or do them one by one as you create your video, you'll be able to turn long videos into compelling clips. 
You might also be interested in…
Learn to use editing software to achieve realistic color and subtly shift mood and tone.