Pick a plan that is right for you
Selecting an Adobe Technical Communication Suite plan is a breeze with its simple, flexible licensing and pricing models.
Choose a plan that fits your requirements.
For those who wants to get started in minutes
Buy Adobe Technical Communication Suite directly from adobe.com on subscription. Currently, only one license can be purchased from adobe.com store per transaction. This plan is best suited for freelance professionals or very small businesses with fewer licence requirements. 
*annual commitment, paid monthly or annually. Available in select countries.
Subscription Licenses - VIP
Flexible subscription licensing | Ideal for teams and SMBs
The Adobe Value Incentive Plan (VIP) is a subscription licensing programme with simple and secure management capabilities, flexible terms, and discount levels that increase as you make additional purchases. Qualified members can save even more with VIP Select.
Customised term licensing | Ideal for enterprises
An Enterprise Term Licenses Agreement (ETLA) is ideal for larger deployments across centralised tobuy/buying-programs/ente organisations. Get cloud and desktop offerings and budget predictability over a three-year term, with one annual payment due on the same date each year.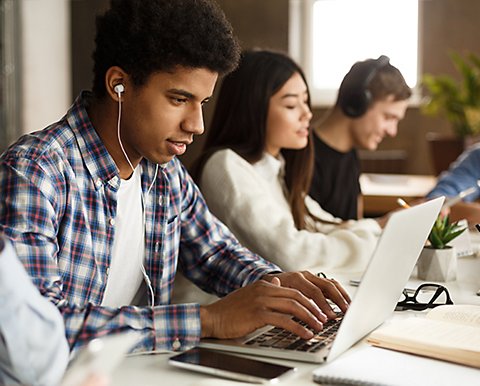 Available at ~70% discount for students and teachers
This plan is best suited for educational institutions with a Technical Communication programme in their curriculum. Students and instructors may use the software purchased at discounted rates. 
Questions? We have answers.
Adobe Acrobat license available with Technical Communication Suite subscription supports all services such as PDF editing, exporting, and reviewing. However, it does not include Adobe Acrobat Sign Solutions.
No. Effective June 01, 2022, Adobe Presenter has been discontinued, and no longer be available as a part of Adobe Technical Communication Suite.
For more information, see Adobe Presenter End of Life (EOL) FAQ.
When you subscribe to Technical Communication Suite, you pay a monthly or annual fee based on the plan you choose. And your product is always the most current release of Technical Communication Suite. You will never need to upgrade your product as long as you keep your subscription current.
The latest release of Technical Communication Suite is no longer available as a one-time-purchase.
For individual needs, you can opt for subscription plans via the product website.
For enterprises, SMBs, education and government segments, you can opt for volume licensing plans like Enterprise Term License Agreement (ETLA) and Value Incentive Program (VIP). To explore further, write to us at techcomm@adobe.com.
You can purchase 1 subscription license from adobe.com in one transaction.
If you need more than 1 licenses for your team or organization, contact an Adobe authorized reseller in your region or contact Adobe sales team.
There is no upgrade path ava www.adobe.com/solutions/callback ilable for users holding a valid perpetual license (serial key) of 2019 release of Technical Communication Suite or older versions. If you are on subscription plans, you can access the latest version.
You can buy Technical Communication Suite through the online Adobe Store or by calling: +1-866-647-1213. To explore all the buying options, write to us at techcomm@adobe.com or request a callback from the Adobe sales team. 
Special programs are available for volume licensing of Technical Communication Suite. Request a callback to speak to the Adobe sales team. 
Adobe does offer discounted educational pricing for Technical Communication Suite but only via volume licensing and not via retail. Learn more about special education pricing here.