Create extraordinary images with free photo effects.
From pixelate and lens flare effects to detailed photo retouching, make a standout shot in just a few clicks with our free online photo editor.
Put dozens of photo filters and effects at your fingertips with Adobe Photoshop Express — fast, online and free.
How to apply online photo effects in Photoshop Express.
1. Upload your JPG or PNG image.
2. Explore and apply amazing photo effects.

Push your creativity with artistic effects.
Make your image look like an oil painting, try the cartooniser photo effect to get a retro pop art look or add dramatic flair with a vignette overlay. Use the sliders to control the intensity of the effect.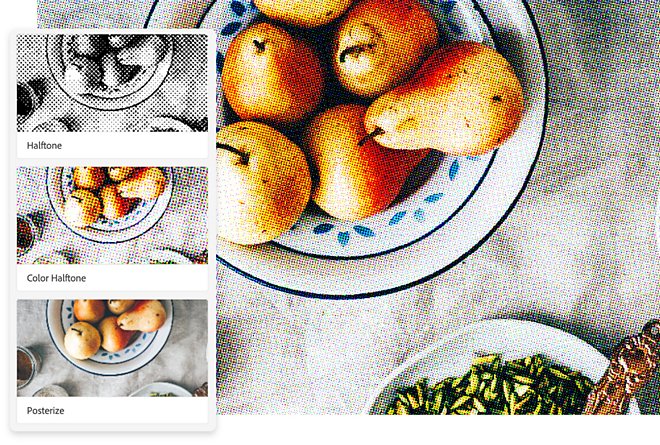 Dial in your aesthetic with photo filters.
Whether you want a classic black-and-white effect or vivid colours with punchy contrast, there's a photo filter to suit any style. Fine tune brightness, saturation and more for a truly customised edit.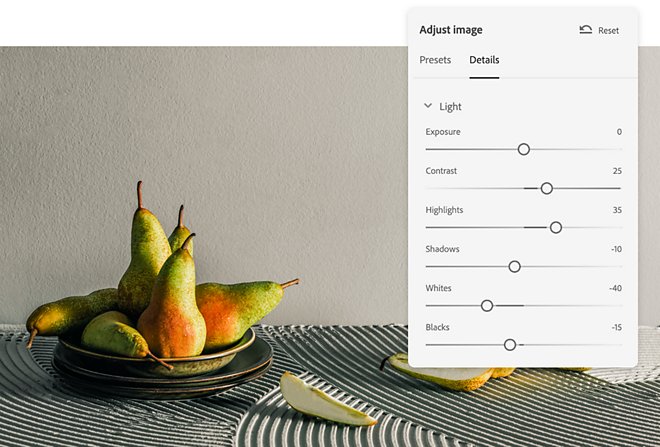 Edit, crop and export with one-touch tools.
Let Photoshop Express do the heavy lifting with automatic adjustments. Get the perfect crop for social media, add style with a lens flare or background blur and more. Get the photo editing tools you need to bring out the best in your shot, all in one place.