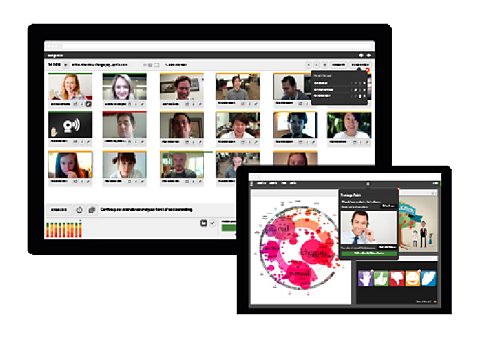 Languages: English (other languages on request as a custom development project)
License: Commercial - Annual license. Free 15-day trials
Price: Contact sales@refineddata.com
Author: Refined Data Solutions Inc.
Compatible with HTML: Yes
Vantage Point - Adobe Connect from a New Perspective
Enterprise Technical Support and Control of Adobe Connect Classrooms.  Remotely activate cameras, audio devices and volume. See user bandwidth and latency, computer information and more. Broadcast Hosts and Presenters in HD.
Features:
Zero footprint in Adobe Connect

Self-maintaining and self-updating

Runs on a second monitor or flat-screen TV

See all your users all the time with negligible bandwidth overhead on participants

Continuous attendance tracking – fully NASBA compliant – perfect for CPE content

You've never seen Adobe Connect do anything like this before!