Cut video quickly and efficiently with Creative Cloud editing tools.
Cut video clips on mobile or desktop. Trim, rearrange, smooth, and blend. Quickly extract the shots you want using intuitive controls and powerful editing commands. Combine clips from your phone or your GoPro, DSLR, or video camera without worrying about different video formats. Whether you're aiming to share your video online on social media or 8K theatrical release, powerful video cutter tools make the difference.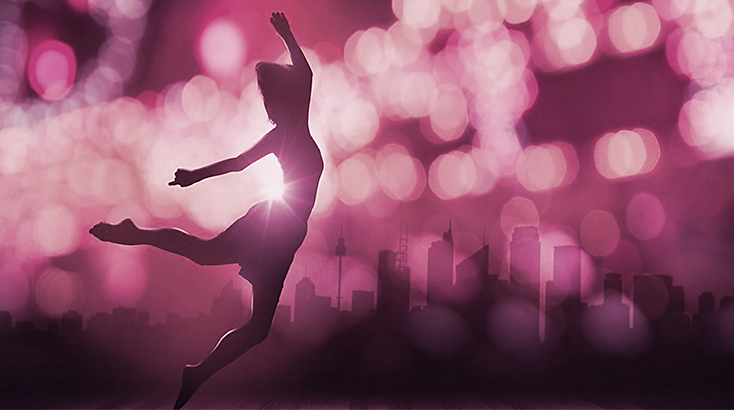 From home movies to YouTube videos to feature-length films, Adobe Creative Cloud has you covered.
Shoot, edit, and share online videos. Fast and easy.

Premiere Rush is the all-new, all-in-one video software that makes cutting video and sharing online fast and easy. It works on all your devices, it's simple to use, and it'll transform the way you create. Whether you're into video editing for YouTube or any other online video channel, Premiere Rush makes going from shoot to showtime easier than ever — from anywhere.


Learn more | Start now for free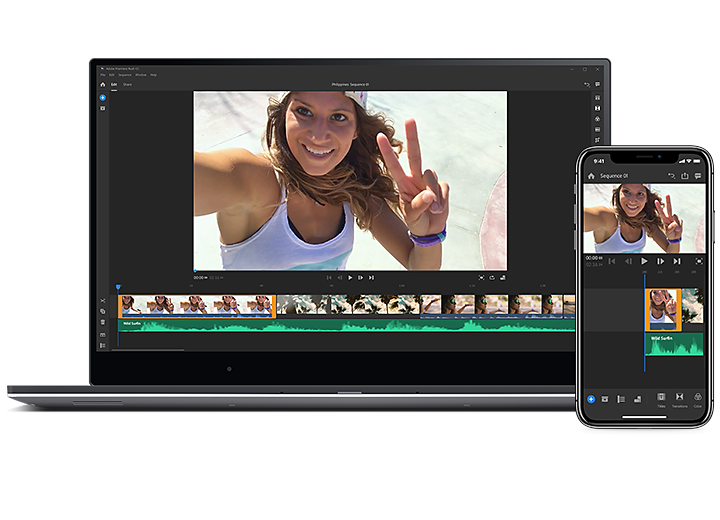 Built-in camera (on mobile)
Capture pro-quality videos and photos from right inside the app with built-in camera functionality.
Add audio
Record and add voiceovers and use sliders and other simple tools to change volume or tone, cross-fade, mute, and more.
Simple timeline
Arrange scenes with drag and drop ease, access 4 video and 3 audio tracks, and automatically eliminate gaps in your timeline.
Easy editing
With an intuitive interface, interactive tutorials, and creative flexibility as you progress, Rush makes editing for social media a snap.
Available cross-device
Edit on your phone, tablet, Mac or PC — wherever. Your edits are automatically synced so you always have access to your latest versions.
Share to social
Choose files and share directly to social media sites like YouTube, Facebook, Instagram, and more — even publish to multiple sites at once.
The indispensable cutting tool for video creatives.
Trimming, cropping, and editing video is fast and easy with Adobe Premiere Pro. Powerful tools and intuitive controls let you quickly assemble your clips into compelling content, whether for a big-screen blockbuster or viral web content.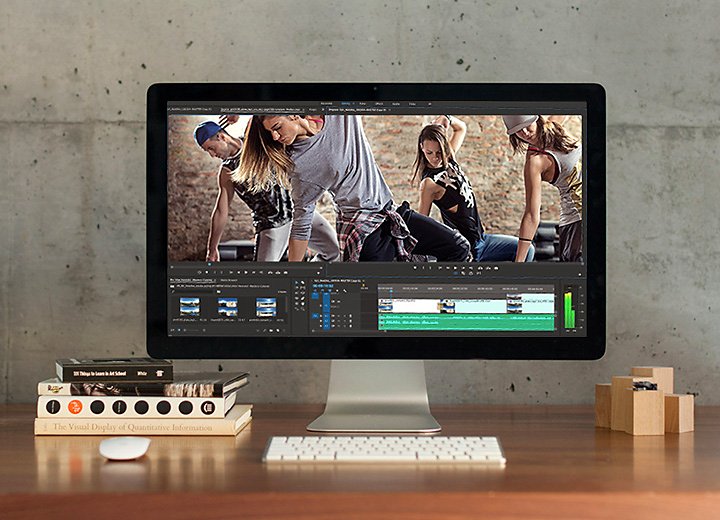 Trim and crop video quickly.
Powerful video cutting and video trimmer tools make Premiere Pro the best video production software around.
Edit like a pro with simple but powerful features in Premiere Pro.
Native editing capture
Work on footage in any format, from AVI, MOV, and MPEG to 8k, virtual reality, and more. Experience the industry's broadest native media support and powerful proxy workflows.
Preview and mark
Pick in, out, and ending points, then trim and split. Use your mouse or touchpad to simply tweak settings, or use our powerful keyboard shortcuts and professional tools.
Fine-tune
Lift and delete, extract, and ripple-delete. Powerful editing tools let you isolate the key clips and quickly assemble the sequence you want.
Apply transitions
Fade, blend, or wipe. Our extensive collection of effects and transitions allow you to smoothly cut together your clips for a professional finish.
Dynamic audio
Advanced sound controls allow you to improve clarity and remove background noise from video files. Use sound design tools for better storytelling.
Morph Cut
Now your "talking head" shots look smoother and more natural even when your clips have to be heavily edited. Use advanced face mapping and optical flow to even out chopped-up scenes.
Speed adjustments
Create slow motion, time lapse, or more complicated time distortions. Bump up your video production by changing the speed or duration, stretch video into a gap, or use time remapping to change speed throughout a cut clip.
Make your video cuts pop with motion graphics and visual effects.
Animate, cut, distort, and explore. The first choice of artists for more than two decades, Adobe After Effects lets you dream big thanks to its amazing capabilities.
Design advanced cuts and transformations.
Apply advanced techniques, complex transitions, and compositing with After Effects.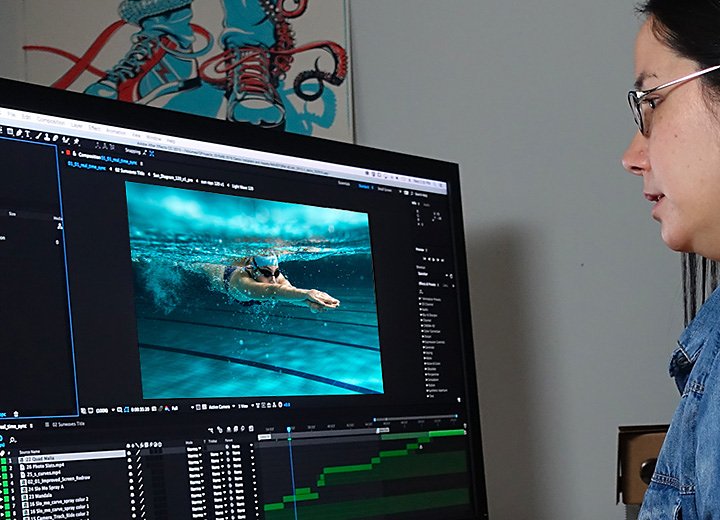 Make your video cuts stand out with After Effects.
Import your video
A comprehensive graphics engine handles most file formats for video, stills and audio.
Trim
Cut, move, assemble, and adjust each of your assets and add them to your composition.
Add animations and effects
Create bumpers, subtitles, animations, and 3D text. Add motion to still images and video with a comprehensive collection of effects and transitions.
Edit like a pro 
Create expert special effects with tools for VR, immersive 3D, rotoscoping, keying, and masking.
Animate your cuts
Set your clips in motion so that logos, text, shapes, and images scale, rotate, and move to capture the imagination.
Edit your 360/VR videos
Blend stiched-together video seamlessly, and apply motion graphics and 360-degree effects working with up to 6 camera views for a true immersive video experience.
Render or use Dynamic Link
Export your finished video or send it to Premiere Pro with Adobe Dynamic Link. All Creative Cloud apps work together to help you realize your vision.
Quickly edit video into finished short films.
Cut to the chase with Adobe Spark Video. Move from concept to video faster than you thought possible with easy templates, simple controls, and high-quality results.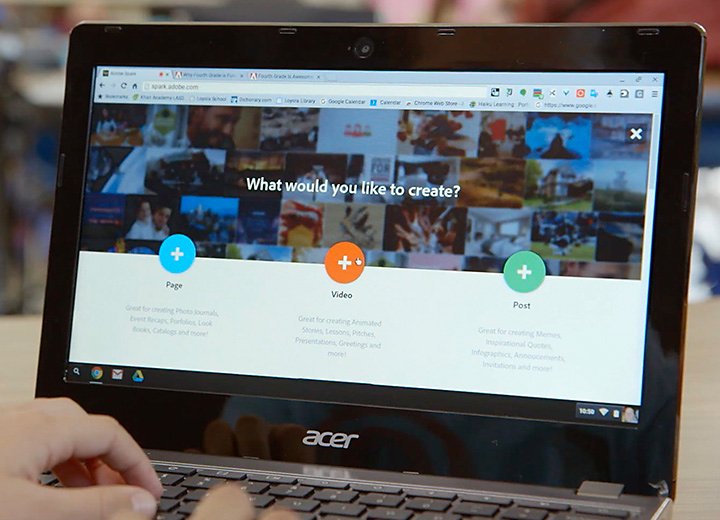 Storytelling at its best.
Now it's easier than ever to create beautiful slideshows, presentations, ads, and invites. Start telling your stories online.
You can do more with Spark Video.
Pick a template, or start from scratch
Use free templates to jump-start your creativity. Follow your imagination, tell a hero's journey, or create a presentation.
Add graphics
Add text, images, and video. Simple controls allow you to trim video and remove irrelevant content.
Add some audio
Add sound to narrate or create a mood. If you don't have your own music, search in the app for a soundscape that adds the right touch.
Share 
Post your video to social media, email a link, or download an MP4 at the right file size to your device.
Eye-catching themes
Colors, fonts, and layouts are infinitely adjustable. Combine with text and images to tell your story.
Easy crops
Move sliders to cut your video. Assemble clips into the template using the helpful guides.
Cut and edit on-the-go.
On a hike, at the cafe or running errands, you never know when your next idea will strike. With Adobe mobile apps, you're always ready to create.
Create and share online videos — anywhere.

The all-new, fast, flexible, and easy way to create and share online videos from anywhere. Premiere Rush works on all your devices, and your edits are automatically synced to the cloud, so your latest work is always at your fingertips.
With Spark Video templates you can tell your story quickly. In a few minutes you can edit videos together from clips and add images, text, and music for social media or web. Compelling content is at your fingertips. What story do you want to tell.
Cutting video has never been easier. Our feature-rich apps meet everyone's needs — from beginner to pro.

| | | | | |
| --- | --- | --- | --- | --- |
| | | | | |
| | | | | |
| | | | | |
| Extract and ripple-delete features | | | | |
| | | | | |
| | | | | |
| | | | | |
| Editing of Motion Graphics templates | | | | |
| | | | | |
| | | | | |
| | | | | |
| | | | | |
| | | | | |
| | | | | |
| | | | | |
| | | | | |
| | | | | |
Learn more about how to cut video with Creative Cloud.
Whatever your video editing needs are, we've got the tools to get your project finished. Our comprehensive how-to tutorials will help you learn the basics or master the newest features in no time.
Create and edit videos on the go.

Discover how Premiere Rush makes it easy to create and share videos for YouTube, Facebook, and other social channels from anywhere.
Lift and extract, delete, and ripple-delete clips.

Put together the video sequence you want with quick crops. Now you can rapidly trim and arrange your video.
Do trimming and sliding edits.  

Cut and arrange multiple layers in a title animation. Use keyboard shortcuts in After Effects to assemble a dynamic title for a video.
Advanced video editing and cutting tools for every project on Windows, macOS, Android, and iOS.

Creative Cloud is the first choice for serious video creatives. With Premiere Pro, After Effects, and more, you're limited only by your imagination. Learn about our membership plans for individuals and businesses, as well as low-cost options for students and educators.
Quick and easy video edits.
Make scroll-stopping videos with Adobe Express. It's fast and easy to create your perfect edit.