Make voice-overs, narration, and commentary with professional audio editor and voice recording software.
Record audio with Adobe Audition, a full-featured voice recording app. Add narration to a video in real time or make an audio recording and edit it to fit on-screen action. Record a podcast that sounds amazing with noise reduction and automatic leveling. Create better content with Adobe Creative Cloud integration. Make the difference with sophisticated but easy-to-use audio recording software.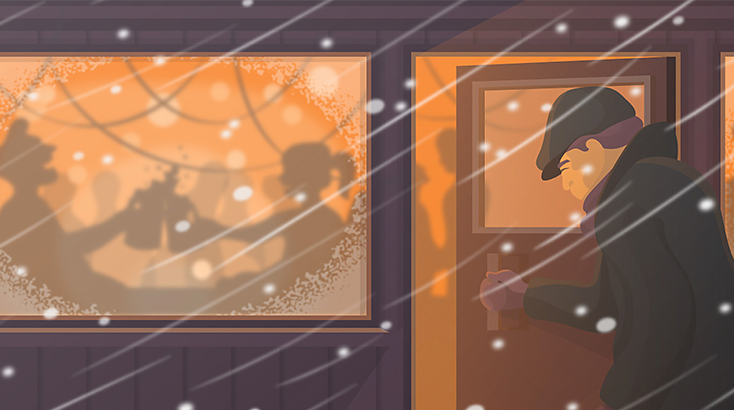 Sound, video, photography, and design. Creative Cloud has you covered.
Shoot, edit, and share online videos. Fast and easy.

Premiere Rush is the all-new, all-in-one video software with a simple interface that makes editing and sharing online videos fast and easy. It works on Mac, Windows desktops, as well as iPhone and Android devices and it'll transform the way you create. Whether you're into recording video and audio, and editing for YouTube or any other online video channel, Premiere Rush is editing software that makes going from shoot to showtime easier than ever.


Learn more | Start now for free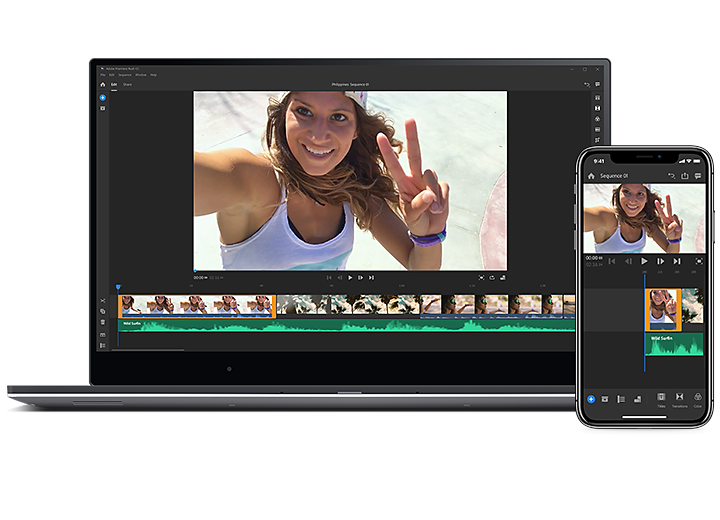 Add and record voiceovers
Without leaving your editing workspace, you can tap a button and record a high-quality voiceover directly in your project.
Control audio levels
Slider control lets you control the volume of audio clips or mute them.
Auto-ducking
Automatically lower the volume of music when voices are detected.
Advanced audio tools 
Make videos sound great with Adobe Sensei AI and intuitive tools for sound balancing, noise reduction, enhanced speech, and more.
Available cross-device
Edit on your phone, tablet, Mac or PC — wherever. Your video and audio editing is automatically synced so you always have access to your latest versions.
Share to social
Share directly to social media sites like YouTube, Facebook, Instagram, and more — even publish to multiple sites at once.
Make it sound better with a pro voice recorder.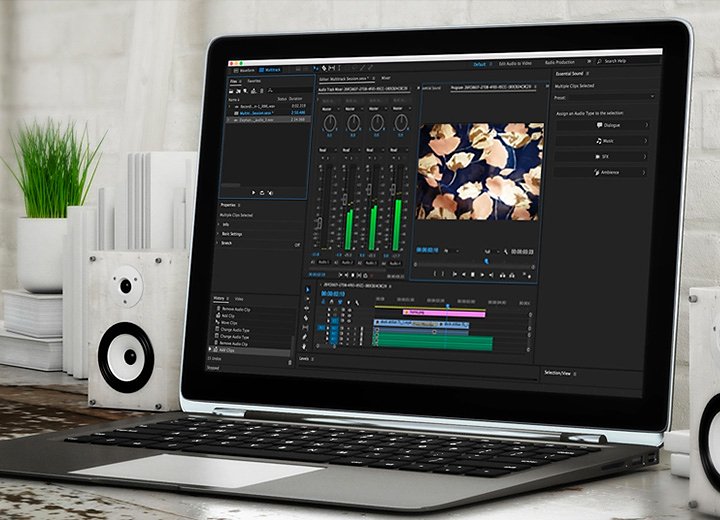 When you record voices, it has to sound good whether you're working in radio, podcast, film, TV, or web production. Comprehensive controls let you record, repair, and enhance voice recordings for professional sound quality. With dynamic effects, you can create smooth transitions and improve clarity in your audio tracks.


Learn more | Try now
Noise and hiss reduction
Take out hiss and noise from your voice recordings. Sophisticated audio software controls let you fix noisy tape by using noise prints, focusing on different frequencies, and using multiple tools and filters on the same recording.
Auto-ducking
Dynamically reduce music recordings and other sound tracks during voice-overs. Auto-ducking lightly reduces background sound during narration to improve clarity and comprehension.
Speech synthesis
No voice talent handy to record? Convert text to speech for natural-sounding, high audio quality voice-overs. Choose from different languages and voice characteristics or add your own.
Dynamics effect 
The parameters you can adjust with the Dynamics effect include AutoGate, Compressor, Expander, and Limiter. Make advanced enhancements to your audio quickly and simply.
Keyboard shortcuts
Work more quickly and effectively using the Visual Keyboard Shortcut Editor. Drag and drop your favorite functions onto keys and apply modifiers to make instant edits.
Media Encoder integration
Output sound files directly to Adobe Media Encoder. With presets for radio, podcast, web, film, and TV production, you can produce optimized audio files for your project.
Find the plan that's right for you.
Business
Industry-leading creative apps with simple license management and easy deployment.
Learn more ›
Adobe Stock
Find the perfect image for your next creative project. Get 10 free images with your first month.
Learn more ›