Don't just take our word for it
Who better to vouch for our solution than the people using and implementing it in the real world. Here's what our customers and partners have to say about Adobe Experience Manager Guides and how it's helping them achieve their business goals.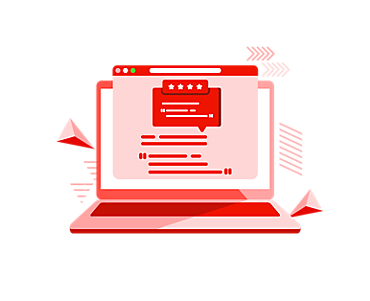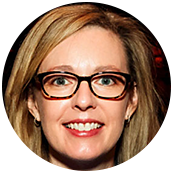 "The Adobe Experience Manager Guides proved valuable in our delivery of top-notch technical documentation that seamlessly integrates with our web experience. This new product allowed our writing team to continue to easily use FrameMaker and deliver web-based, SEO optimized DITA content."
Laralyn Melvin – CTO, Senior Director, Technical Publications,  Palo Alto Networks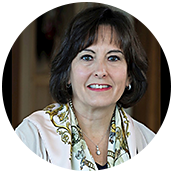 "To increase efficiency, we wanted to find a solution in which we could author, review, approve and publish all within the same tool set.  Since we currently author our content in FrameMaker, it made sense to stay in that environment to reduce the team's learning curve. Adobe's solution will allow us to do this, as well as help streamline our localization process."
Kathy Miller – Senior Director – Information Development, User Experience, Localization, VISA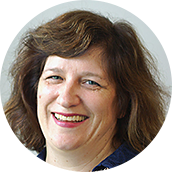 Our clients need holistic content strategy--integrated marketing content and technical content — and Adobe Experience Manager Guides enables us to deliver on that promise. We build out the technical content in DITA, and then manage it along with marketing content inside Experience Manager Guides. Customers don't distinguish between pre-sales and post-sales content, so we need to provide a unified content experience. Experience Manager Guides gives us a great way to solve this problem.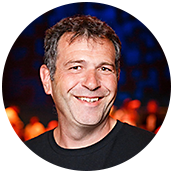 "The Adobe Experience Manager Guides enables our customers to transform their technical documentation experience from just a site with downloadable PDFs to a fully client-oriented portal focusing on the after sale needs of their customers. As well, the ease with which technical documentation content can be published to AEM and how seamlessly it integrates with the AEM website is impressive."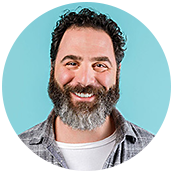 "Adobe Experience Manager Guides is a powerful tool that has the potential to generate immediate and tangible cost efficiencies for any organization that maintains and publishes structured content. In working with clients that have deployed this connector over the past few years, we have seen measurable gains in asset and content velocity, lower support costs and improved overall workflow management. Furthermore, Adobe's solution uniquely and seamlessly integrates the DITA creative process with the management and publication of content across both print and digital channels, generating meaningful ROI. We are excited to partner with Adobe to expand and promote this functionality to cover additional capabilities in the future."
John N. Anthony – SVP, Digital Strategy & Solutions, Bounteous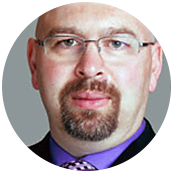 "With a broad client base in aerospace, manufacturing, automotive, medical, government, software, hardware, and more we've been amazed at the uptake for Adobe Experience Manager Guides. Clients can now leverage marketing and technical communications, automate publishing, manage DITA content, and implement a content strategy quickly, effectively, and with amazing results. The Adobe product team has moved by leaps and bounds. Today, almost every request to scope out a CCMS includes requests to evaluate and test Adobe Experience Manager and DITA at the earliest stages. Publishing Smarter has successfully worked with clients to migrate 100s of 1000s of topics from legacy CCMS tools, author tools, and publishing tools to one unified tool for authors, reviewers, managers, translators, publishers, and other stakeholders. Adobe makes tools that make content simpler to work with yet more powerful for content consumers. The results speak for themselves!"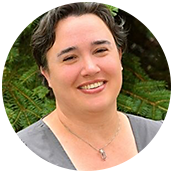 "Imagine a DITA CCMS that is built on the powerful yet sleek foundation of a Web CMS but manages DITA content. That's Adobe's Adobe Experience Manager Guides and it's looking good. Really good!
Translation management and vendor connectors. DAM. Workflow. Metadata! Collaborative review. Publishing connectors to the DITA OT and Adobe FrameMaker Publishing Server. Component management and all that entails. XML editors—use your own (including FrameMaker, of course) or the intuitive web-based DITA editor built right in. And it's not just cobbled together like Frankenstein's monster. It looks and acts like a CCMS that DITA technical communication professionals want and need. The entire interface is web-based, so speed and usability factors are very, very impressive. We still have to get to know each other better but at first look, Adobe Experience Manager Guides is one sexy beast!"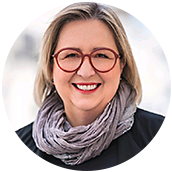 "The integration of component content management into Adobe Experience Manager is definitely a game-changer. As the marketing side of the house discovers that content traditionally called "post-sales" is increasingly factoring into pre-sales decisions, and user support side of the house - specifically technical communication but also training and support - need to integrate their material with the rest of the content assets online, an interesting convergence has happened.
Now, these worlds are coming together in Adobe Experience Manager, one of the industry's best-known systems for global brands. Having a connector between CCM and Experience Manager is the first step toward integrating a power publishing environment into what started as a Web CMS environment. I predict it won't be long before marketing communicators start to adopt these tools to alleviate some of the pain experienced when trying to deliver toward their omni-channel marketing plans. It will be exciting to watch how this unfolds as Adobe helps organizations respond to the growing business needs for good content."
Rahel Anne Bailie – Senior Consultant and Founder at Content, Seriously Consulting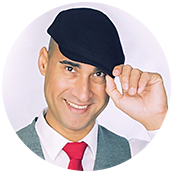 "The web world has been asking for reusable structured content for years, but until only recently, it was not asking by name. Today, medium and large enterprises from many vertical industries are looking for content reuse, personalization, consistent structure, more manageable translation costs, and of course, the separation of content from display to support multi or Omni channel user journeys. The Adobe Experience Manager Guides will be a milestone in the web industry for the advancement of these goals. Intelligent, semantic, structured content has come of age, and Adobe is providing a powerful platform for brands to take advantage of it across their customer and content lifecycles. I'm delighted to learn about the launch of this new solution from the Adobe Technical Communication team, as it is addressing a key gap in the market and will no doubt support many new and existing users of structure to leverage their content investments in powerful ways. Customer experiences around the world just started getting that much better."
Noz Urbina – Content Strategist and Founder, Urbina Consulting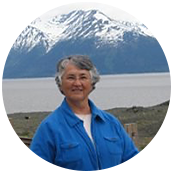 "The Adobe Experience Manager Guides proved valuable in our delivery of top-notch technical documentation that seamlessly integrates with our web experience. This new product allowed our writing team to continue to easily use FrameMaker and deliver web-based, SEO optimized DITA content."
JoAnn Hackos – Founder and President Emertius, Comtech Services Inc.
Let's talk about what we can do for your business.
Let's talk about what we can do
for your business.
Reach us via phone: +1-408-536-1144
(Mon to Fri, 9 AM - 6 PM ET)
Reach us via phone: +1-408-536-1144
(Mon to Fri, 9 AM - 6 PM ET)