Printers that do more than ever before. 
Powered by Adobe Embedded Print Engine.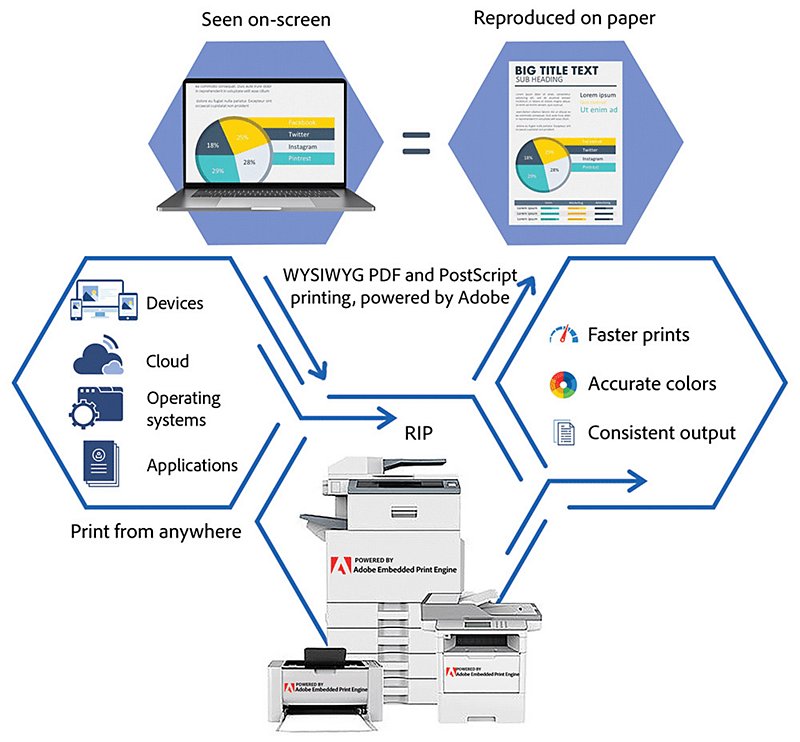 Print PDFs better, faster and more predictably with
printers powered by trusted technology from Adobe.
Printers with Adobe Embedded Print Engine ensure accurate printing of PDFs, a format widely used today to share documents via email and websites, and to print from mobile devices as well as cloud services. Adobe Embedded Print Engine is based on the same core technology from Adobe that is present in Adobe's creative applications and Adobe Acrobat, resulting in printers powered by it delivering faster and superior quality prints.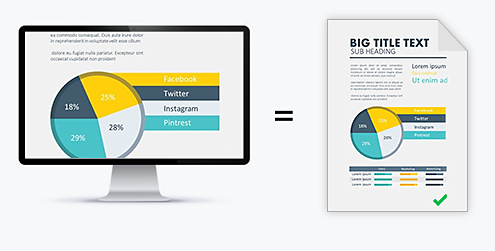 Seen on-screen, accurately reproduced on paper.

Superior PDF rendering and color handling delivers an accurate print output that matches what you see using Acrobat Reader on desktop and mobile.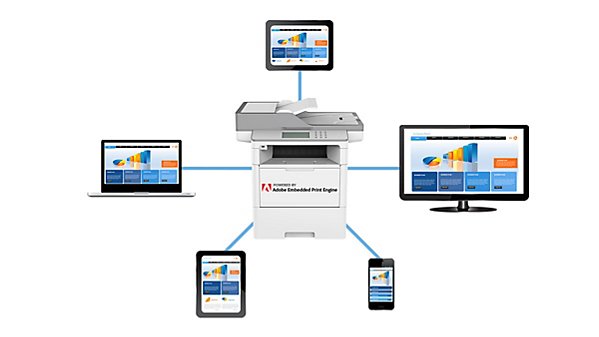 The power to print from anywhere, error-free.
Be it desktop, mobile or the cloud – send PDFs from a wide range of sources to printers powered by Adobe Embedded Print Engine. Efficient handling of third-party PDFs, which sometimes did not comply with the standard and resulted in print errors, ensures what you see on Acrobat Reader is printed perfectly on paper.
Powering printers of every size.
Adobe Embedded Print Engine enables powerful capabilities like native PDF rendering and parallel handling of jobs/pages across a wide spectrum of print devices, from small office/home office (SOHO) printers to enterprise multifunction printers (MFPs)/printers. Ensuring you get next-gen performance at every level.
Adobe Embedded Print Engine partners