Adobe Draw is retiring. What's next is even better.
Support for the Adobe Draw app ends January 10, 2022, but you can still use the features you love — plus so much more — for free with Adobe Fresco.

Frequently asked questions.
I don't want to pay for Fresco. How much does it cost?
You do not have to pay for Adobe Fresco. Fresco's free mode will allow you to access all the advanced tools to create new artwork or continue working on your artwork from Adobe Draw. The paid version includes new brushes from Kyle Webster and access to Photoshop on the iPad.
What happens to my artwork in Adobe Draw?
When you log in to Adobe Fresco with your Adobe ID, all of your Adobe Draw and Adobe Sketch artwork automatically moves with you. You can pick up right where you left off or export your art as a PNG or JPG — or with layers as a PSD or PDF.
Can I still access my assets — like shapes, brushes, and colors — from Adobe Draw?
When you log in with your Adobe ID, Adobe Fresco can access any libraries you created previously including brushes, shapes, and colors. ze libraries will show up in the specific tools (i.e. brushes show up in the brush lists, colors in the color list).
I want to stick with Adobe Draw. Can I? 
We cannot guarantee Adobe Draw will work properly in the future. You can continue using it, but please backup your artwork to a location where you can access it.
Get to know Fresco, a fresh take on Adobe Draw.
Built for the latest stylus and touch devices — now including iPhones — Adobe Fresco is a complete collection of powerful drawing and painting tools for creating masterful art on the go.
Unbelievably believable brushes.
Fresco offers the world's largest, most advanced collection of digital brushes — including vector, raster, and revolutionary live brushes — to create beautiful art. Make watercolors bloom, blend pigments, or build up oil paints for a natural painting experience you can enjoy anywhere.
Artwork. Now a lot less work.
Fresco makes creating on the move so much easier with new and improved shape tools. Use your existing shapes or capture anything in the world as a vector shape for your art. Shape tools now include Fill, Erase, Create Mask, and Create Selection for a better drawing experience.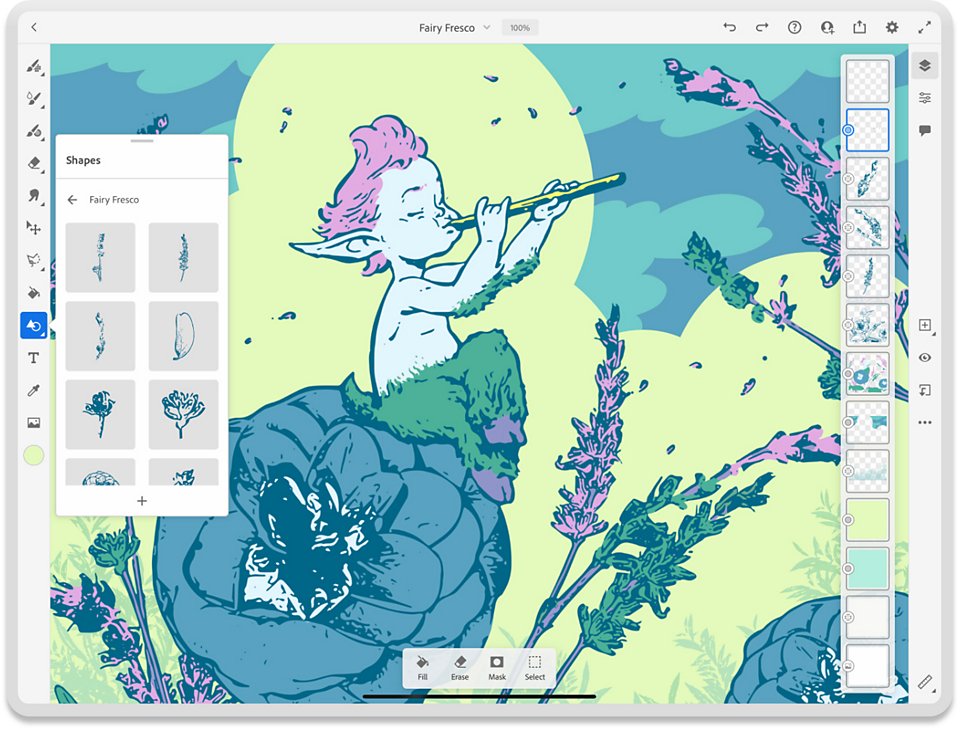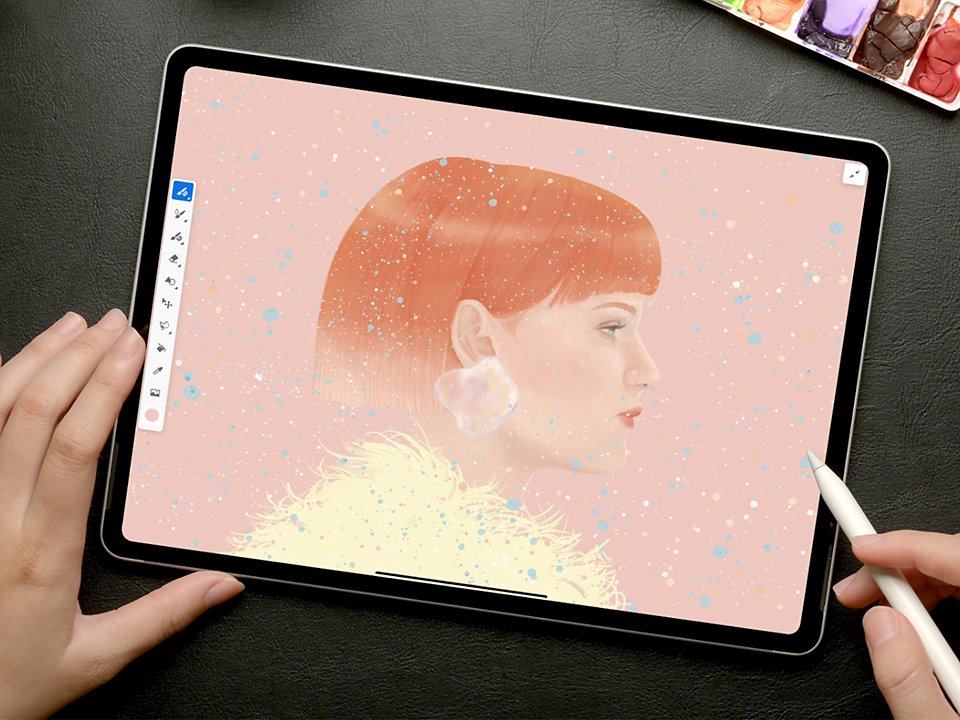 With Fresco, you're free to create (or continue creating) anywhere, anytime with automatic syncing across iPad, iPhone, and desktop. Plus, your brushes, fonts, and other go-to assets are always available in your Creative Cloud Libraries, ready for your next stroke of genius.
In Fresco, you can create illustrations using both vector and raster brushes, for unlimited creativity.

Photography, video, design, UI and UX, 3D and AR, and social media.
Creative Cloud has everything you need, wherever your imagination takes you.