Create striking flyer designs.
Make a flyer that stands out with Adobe InDesign. Using tools and design templates, create and adjust your own flyer quickly — InDesign helps you take your ideas from the desktop to the print shop.
Build flyers faster with the right design tools.
Get your ideas out there with InDesign, the industry's top flyer maker. Learn how this design software helps you create high-quality, eye-catching flyers.
Access to over 100 flyer templates and 16K fonts so you can get rolling quickly and then design and modify to perfection.
Get the ideal crop on photos or stock images with Content-Aware Fit powered by Adobe Sensei. It intelligently centers the most important part of the image in a frame.
Elevate text with emoji fonts and graphical characters. Or create your own composite glyphs, from designing flags to adding diversity to emoji skin tones.
Resize page layout designs on the fly with the Adjust Layout tool. If you need to change the size of a flyer, it will automatically rescale layout elements for you.
Create great flyers with great tools.
Do more than bring your flyer design to life — make an impression. With Adobe Creative Cloud integrations, access to Adobe Fonts, and syncing to Adobe Stock, you'll have the right tools in your flyer design software to fuel your creativity.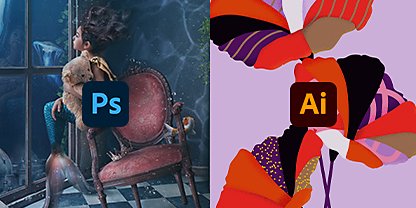 Integrate assets like a seasoned graphic designer from Adobe Photoshop, XD, Premiere Pro, or Illustrator. And even import marked-up PDFs to bring feedback right into InDesign.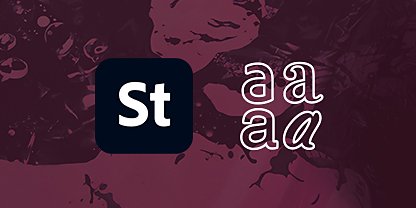 Discover more inspiration.
Explore stock photos, fonts, graphics, templates, and more with access to Adobe Fonts and Adobe Stock. They're automatically synced to the cloud, so you can work freely and capture every flyer design idea.
Begin with the basics and create stunning flyers to help you connect with new people or potential customers. 
Kick it off:
Get started by opening a new document in InDesign.
Set it up:
Define your flyer's margin width to prevent cutoff during printing.
Lay it out:
Place images and use Content-Aware Fit to keep key parts of images inside the frame.
Write it up:
Craft your copy, then enhance your words with text effects using visual font browsing.
Share it:
Export the flyer in your desired format for printing or as a PDF. You can also publish the flyer on the web using the Publish Online feature.
Quick flyer design tutorials.
Making a good flyer is within your reach. Get some help from InDesign tutorials and go from newbie to stylish flyer creator in no time.
Explore free flyer templates. 
Get the word out with with stunning, professionally designed flyer templates for InDesign.
Find the plan that's right for you.

Creative Cloud

Photography. Video. Design. UX. If you can dream it, you can do it with Creative Cloud.