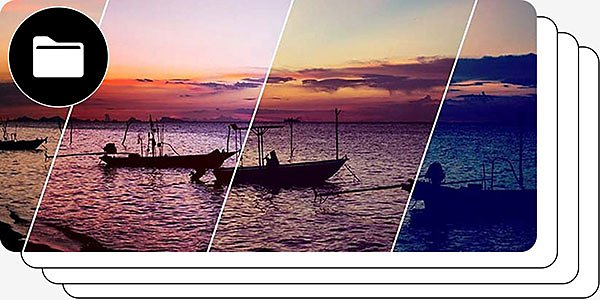 Automate your edits with Photoshop actions.
Whether you're retouching or adding retro halftone effects, actions help you work faster and more efficiently, while preserving your creative touch.
Speed up your editing and graphic design workflow with actions.
Adobe Photoshop actions are a user-built series of recorded tasks or commands that you can play back and record on single or multiple files. They're similar to macros or shortcuts in that they help you automate tasks.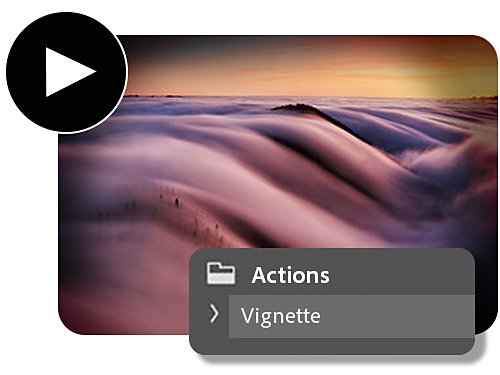 Save time with shortcuts.
Cut out the repetition when editing photos. Record your commands and save them as an action to repeat again and again.
Customize and share with others.
Actions are easy to export and import. Create your own or find actions that help you make creative solutions to problems.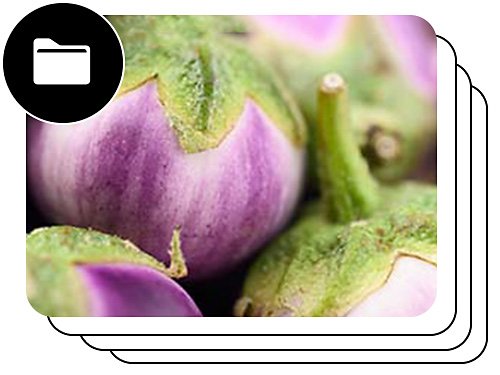 Manage batches with ease.
If you're applying photo effects, color grading, fixing light leaks, and skin retouching, working at volume can be a chore. Actions give you the tools you need to complete repetitive tasks quickly.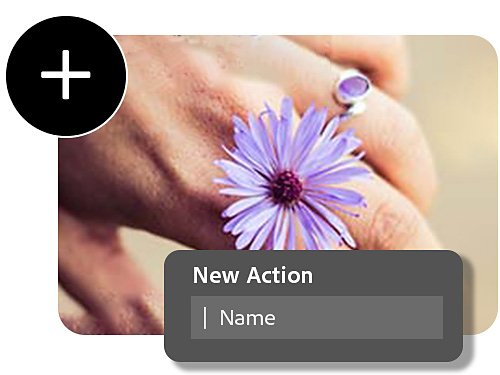 Combine across workflows.
Thanks to their customizability, actions can be modified to fit and suit the needs of new tasks as they appear.
How to create and use a Photoshop action.
Here's how you can create a basic action in Photoshop.
---
Think about what you're trying to record, and come up with the most efficient sequence of commands for it.
---
In the Actions panel, click the Create New Action button, and assign a hotkey for it.
---
Click Begin Recording and the recording button will turn red to show you're live.
---
Once you've finished all your commands, hit the Esc key or select Stop Recording.
---
Use your hotkey to repeat the saved action. Or repeat it with a single click of the play button.
---
Learn how to use actions.
Like a template, an action can be reused for different purposes. These tutorials will show you how to add and use actions.
Try creating your own actions.
You can repurpose actions for almost any use or effect. Here are some ideas to get you started:
Reflection effects on mirrors, water, and more
Text gradients, colors, and textures
Quickly give photographs a modern art aesthetic
Skin retouching
Quick custom photo filters
Duotone effects
Find the Creative Cloud plan that's right for you.
Adobe Photoshop Single App
​
Get Photoshop on desktop and iPad as part of Creative Cloud.
Learn more
   US$15.99/mo ​
Cyber Monday: Save over 70% on Creative Cloud All Apps. First year only. Ends Dec 3.
See terms | Learn more