Remove anything from photos with Content-Aware Fill in Adobe Photoshop.
Go beyond retouching and get rid of large or unwanted objects. Learn how to use Content-Aware Fill to emphasize all the right parts of your photo.
Start with selection tools for flawless object removal.
Whether it's removing a photo bomber in your vacation pictures or a car in your landscape shot, you can remove any parts of the image you want with powerful selection tools and Content-Aware Fill in Photoshop.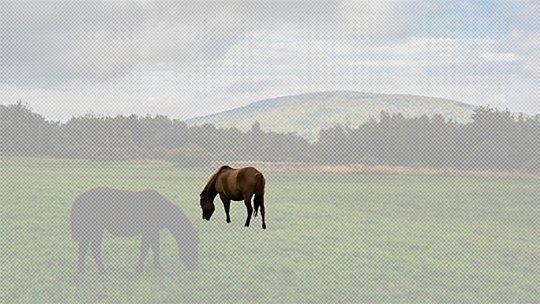 Make precise selections instantly.
Save time by automatically selecting what you want to replace. With Hover Auto-Masking, just mouse over an object, click once, and keep creating.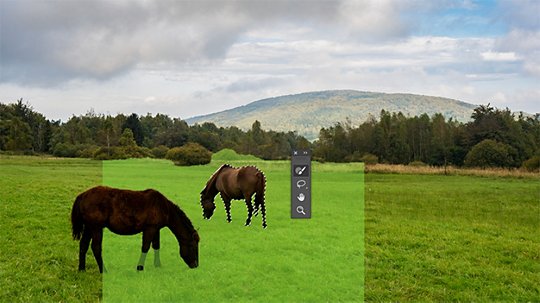 Set up your new selection for success.
After selecting what you'd like to remove, use the Sampling Brush tool to choose your sampling area and replace the object seamlessly.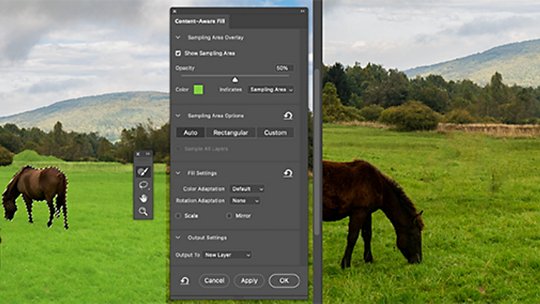 Remove your object from the picture.
With your object selection and sample area in place, apply Content-Aware Fill and watch as your unwanted object vanishes. Fine-tune as needed with the Sampling Brush.
Keep backgrounds looking natural.
When you need to remove an object from a complex background, use Fill settings like Color Adaptation and Rotation Adaptation to make your work virtually undetectable.
Make any object disappear with Content-Aware Fill.
Using artificial intelligence and machine learning from Adobe Sensei, the Content-Aware Fill looks for the best parts of your photo to replace your unwanted object with. Learn how to use Content-Aware fill by trying the following steps:
---
With the Object Selection tool, hover over your object or use the rectangle or lasso tool to select what you want to remove.
---
Choose Select › Modify and enter a small number of pixels so Content-Aware Fill can understand the area around the object you want to cut from the image.
---
Open the Content Aware workspace with Choose Edit › Content-Aware Fill. From there you can preview the fill and refine it.
---
Once you apply the fill, you can touch up smaller areas in need of finesse with the Sampling Brush.
---
Output your file and share your edited photo, now free of any aspects you don't want.
---
Advance your object-removal editing skills.
Practice new Content-Aware Fill tools with these step-by-step tutorials.
Work across Adobe Creative Cloud.
Improve your use of the Content-Aware Fill Tool with a suite of creative platforms.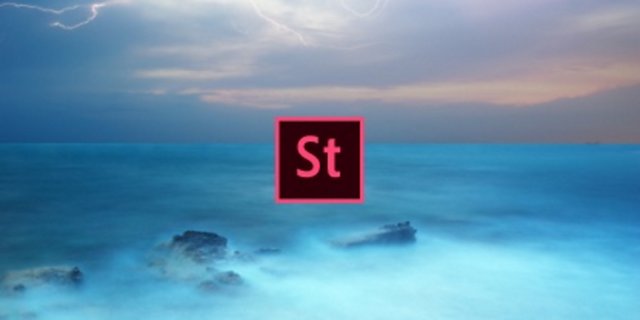 Hone your skills with Adobe Stock.
Access millions of photos and use them to practice different Content-Aware Fill features, from gradual color changes to sampling options with different opacities.
Bring your work over from Adobe Photoshop Lightroom.
Select Edit in Photoshop in the Optics drop-down menu and easily move photos from Lightroom to access the greater editing capabilities of Photoshop.
Find the Creative Cloud plan that's right for you.