Making videos? What a rush.
Adobe Premiere Rush is the free mobile and desktop video editing app for creativity on the go. Wherever you are, from your phone to your computer, you can shoot, edit, and share high-quality videos. Fun, intuitive, and as fast as social media, it's the easiest way to star in your followers' feeds.
Download the Premiere Rush app for free on macOS, Windows, iOS, and Android.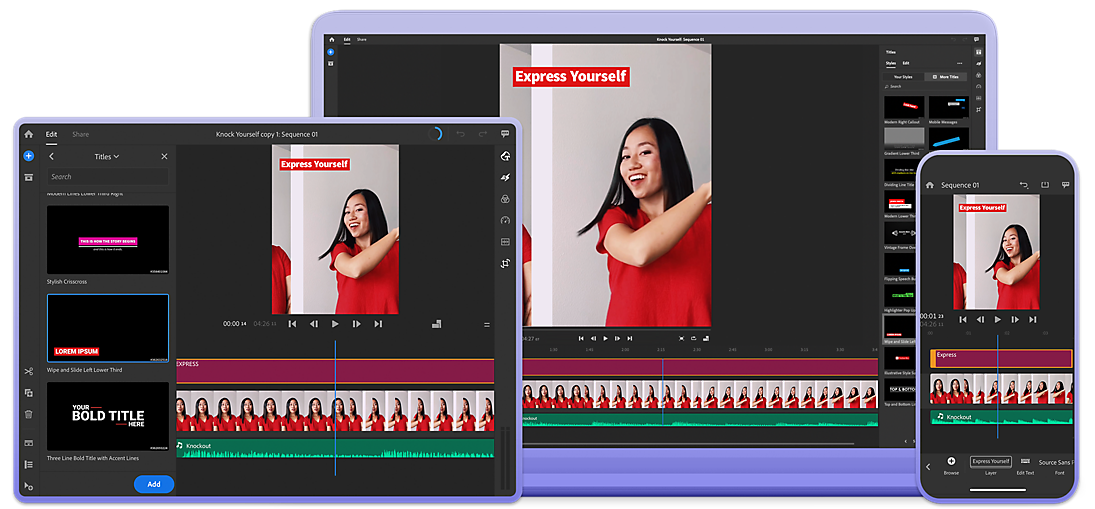 Share what you love. Love what you share.
The Premiere Rush video editing app has the creative flexibility to make your content stand out from the crowd. With simple desktop and mobile tools for audio, motion graphics, and more, it's easier than ever to create videos that connect with your audience from wherever you work.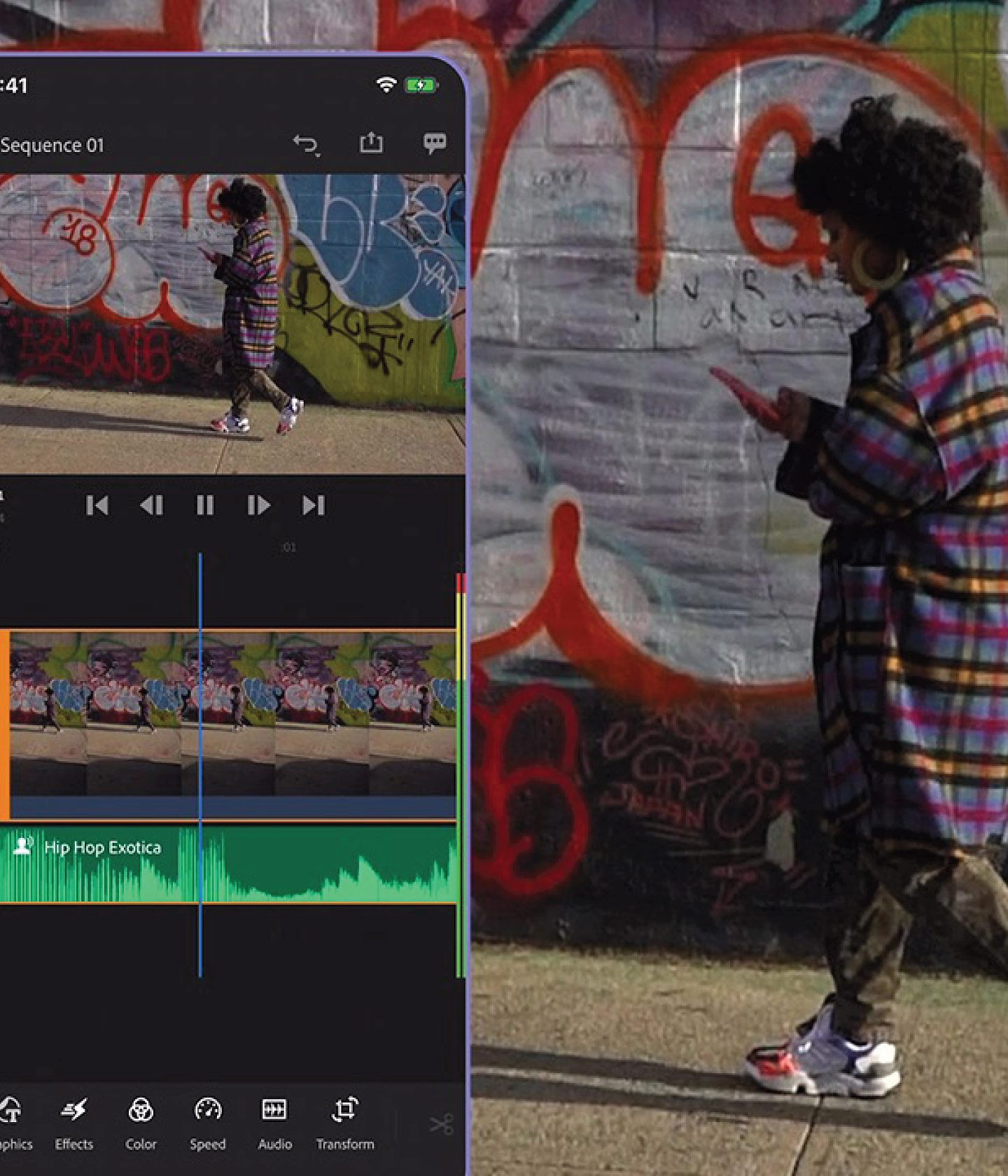 New ways to elevate your video edits.
Check out hundreds of new in-app assets, including audio, transition graphics, and animated titles. Plus, Pan and Zoom and Auto Reframe are now available on all platforms. 
Get tips and tricks, discover new features, and be inspired by the work of top creators in the @adobevideo feed.