Video editing that's always a cut above.
Edit, trim, and craft your videos. Add transitions and effects. Finesse color. Mix audio. Create animated titles. Get all the tools to tell your story.
Plans starting at US$20.99/mo.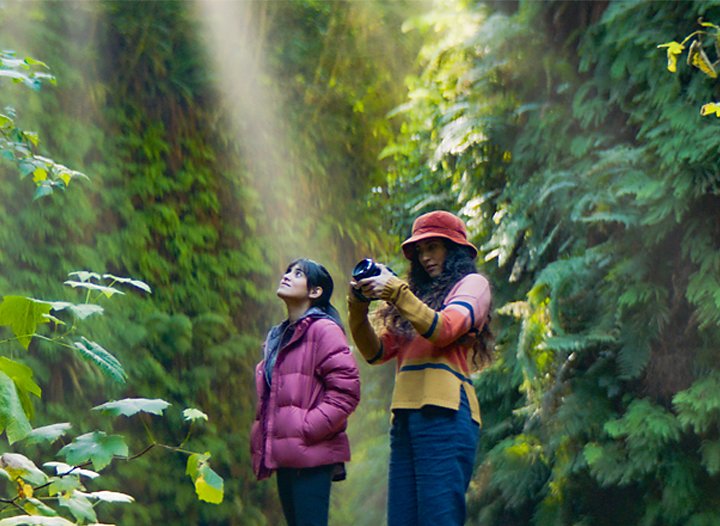 Do it all with Premiere Pro.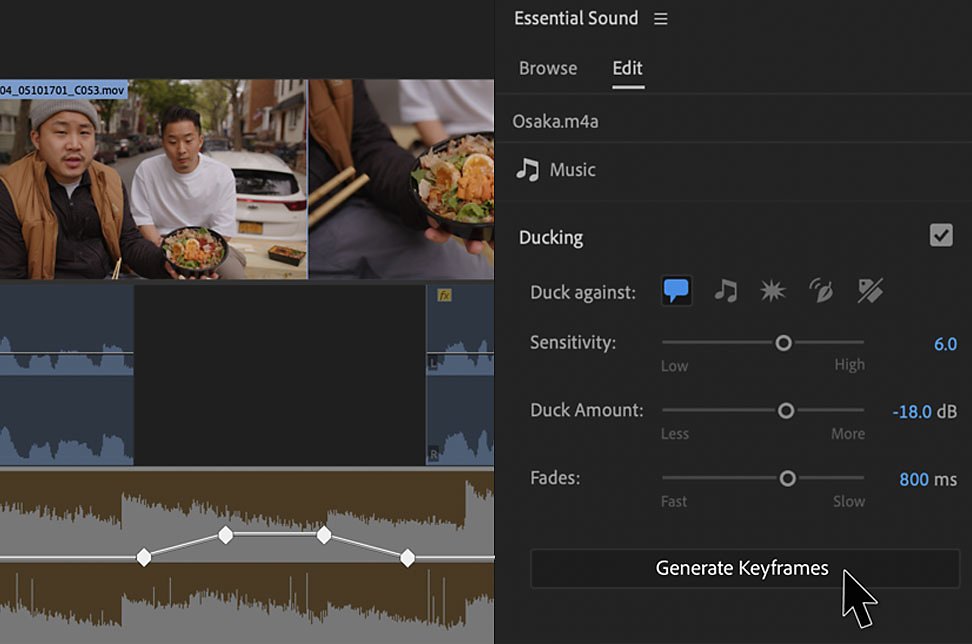 AI speeds up your workflows.
Premiere Pro is loaded with AI features powered by Adobe Sensei technology — like Color Match, Auto Ducking, and Morph Cut — so you can skip tedious tasks and spend more time being creative.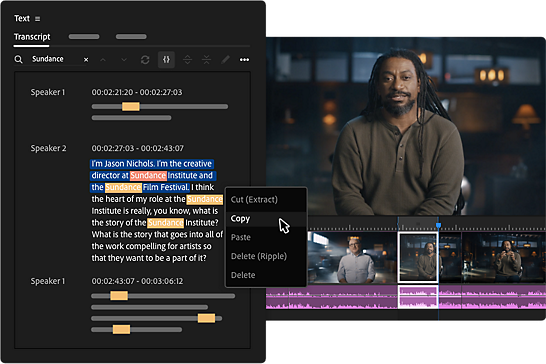 Text-Based Editing helps you create rough cuts fast.
Edit videos as easily as you edit text. Auto-generate a transcript with Speech to Text, search for dialogue, and copy and paste the text to watch your story quickly take shape in the timeline.
For faster and easier edits, meet Adobe Express.
If you're looking for a way to edit videos in just a few clicks, try Adobe Express. Choose from thousands of beautiful templates for ads, video thumbnails, and more. Adobe Express premium features are included in a Premiere Pro plan. Or, give these features a try for free:
See how to create amazing videos with Premiere Pro.
Edit and trim with total precision.
Industry-standard tools help you craft the perfect story. Easily set start and end points for your clips with three-point editing. Use stacked ("pancake") timelines to pull source footage into your rough cuts with fewer clicks. And trim with tools that let you ripple, roll, slip, or slide edit points to find the right cut fast.
Add eye-catching video transitions, effects, and titles.
Choose from hundreds of built-in video effects and transitions, or get started with professionally designed templates and then adjust them to create looks that are all your own.
Premiere Pro comes with powerful video color correction and grading tools. Automatically balance your colors with AI, use professional color wheels and curves controls to adjust all or part of a frame, and check your results with built-in video scopes.
Adjust audio and mix music for great sound.
Reduce noise and enhance dialogue with pro audio tools, and add advanced effects as you master sound design. Browse music tracks, use AI to auto-fit them to your clips, and license them — all within Premiere Pro.
Quickly get feedback and share your final video.
Get feedback from collaborators through Frame.io — it's integrated into Premiere Pro and part of your Creative Cloud subscription. Automatically reframe your final video for vertical platforms, and easily export to YouTube, Vimeo, and Facebook or use your own presets.