Create beautiful designs with industry-leading drawing software for mobile and desktop.
In today's digital world, we're surrounded by competing visual elements that distract from the human side of our lives. It takes powerful icons, logos, and imagery built with precision and clean lines to cut through the visual clutter, whether in a publication, website, or app. Create today's iconic images using the most flexible and precise tools for digital drawing on desktop and mobile. Use a pen, a finger, or a mouse. But make it amazing.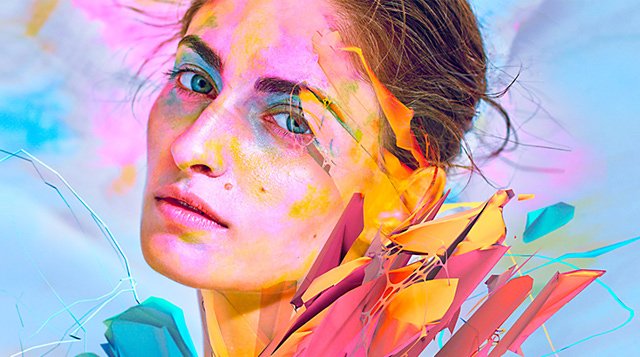 Illustrations, icons, logos and typography. Adobe Creative Cloud has you covered.
Drawing and graphic design at the speed of digital.
Create everything from fine art to product packaging. Create with vector graphics, so that your artwork can be scaled up from icons to billboards and back again without any loss in quality. Sketch freehand or place your lines with minute precision. You can do it all with Adobe Illustrator.
The industry's favourite programme for illustration and graphic design. Work, share, collaborate and astound.
Powerful features give you control over your designs.
Set up your artboard
Artboards are your work surface. Choose a size that fits your project, name it and add any reference material you might need for your design.
Draw
You can make a freehand sketch or break your design into basic shapes such as rectangles and ellipses to combine and arrange.
Adjust colour and weight
Adjust the stroke and fill settings of all your shapes to suit your design. Change colours and add depth and character with gradients and make your lines thinner and fatter as you choose.
Save
Save as an AI, SVG, PDF, EPS or FXG file to preserve all your settings or export as a JPEG, TIFF, AutoCAD or SWF file to use in another project.
Puppet Warp tool
Transform and distort your artwork naturally by pinning rotation points. Make quick adjustments to your design with a few clicks.
Variable fonts
With variable fonts you can change the weight, slant and width of lettering by moving sliders. Variable fonts give you much more control over your finished design.
Customised brushes
Define your own brush strokes to give a more spontaneous look to your designs. Create paint, watercolour or charcoal effects or make something new.
Draw vector animations for websites, games, ads and apps.
Turn any drawing into an engaging animation. Bring your image to life with motion and energy. Create multimedia content for any platform.
Everything you need to make animated vector drawings. Create GIFs, clips or animated shorts.
Drawing animation is faster and easier with the powerful features of Animate.
Start with your canvas
For a simple animation, begin by sketching or importing a backdrop. You can search on Adobe Stock if you don't already have one.
Add a graphic
Import a vector graphic drawing to animate on the canvas. Vector graphics are suited to animation because they can be tweaked, pushed and pulled fluidly.
Set up your timeline
You need many frames per second for a fluid animation. A repeating clip may be only 10 or 20 frames, but a short film can be thousands.
Animate
With powerful tools, you can create keyframes and automate the movements between them for a quick project. Export your completed animation to a variety of file formats, including GIF, MOV, SWF and AVI.
Layer depth
Create a more spacious feeling by assigning different depths to layers. As the camera moves, a natural perspective effect is created.
Asset sculpting
Create new poses by just modifying the mesh using handles. Reduce the effort of redrawing assets on each frame. Use the asset warp tool to create frame-by-frame animation on complex shapes or bitmaps.
Layer parenting
Create animations faster by using parent-child hierarchy for assets on multiple layers. Control movement of individual parts of a character with ease.
Auto Lip-Sync
Adobe Sensei technology makes it possible to create Lip-Sync for an animated character automatically. Save multiple hours of effort on matching mouth pieces to sound inflections.
Drawing, painting, composition and creation.
Work with the industry-standard toolkit for graphic design and digital artwork. Mix media to create amazing sketches, watercolours, photos and anything you can imagine.
Create. Design. Reimagine.
The comprehensive art, design and photography tool. Draw, combine, adjust, extrude and remix to create unique artwork.
 
Powerful features for drawing and design.
Sketch
Use predefined or customised-designed brushes to draw. Create charcoal, paint, watercolour, spray paint or calligraphy effects.
Add layers
Add new elements to your image using layers. By keeping different components on layers you retain more control for editing and blending.
Add graphics
Import photos, graphics and vector designs. By blending in different media, you can build up complex and subtle compositions.
Save and export
Save your design and export in a format that suits your project. Photoshop can export to most file formats, including PDF, JPEG, TIFF, PNG and GIF, as well as 3D formats like Collada DAE, Wavefront/OBJ, U3D and KMZ.
Shape layers
Draw vector art within Shape layers. Use path and shape controls to adjust and reshape vector art within your Photoshop composition.
Art History Brush
Create painterly effects using a reference image. Start with an underlying image to build up a sketch or painting with dynamic brush sampling.
Mixer Brush
Expand your pallet with paint mixing tools. Simulate the blending of artistic media using versatile and subtle Mixer Brush controls to create amazing effects.
Mobile drawing software for creativity. Anywhere.
Act on your inspiration. Big ideas can strike at any moment and having your tools at hand can make all the difference.
Create vector art wherever you are. Use a finger or pen to sketch and refine your image on a touch screen. Choose from a full colour palette, standard and customised brushes and powerful effects. Access Adobe Stock assets and automatically save your work to the cloud.
 
Lay out your designs at the tip of your fingers.
Sketch your layout and have it made into clean, crisp designs automatically. Retrieve your assets through Creative Cloud Libraries and place them into your project. Adjust fonts, colours and textures. Back up and share with collaborators through cloud integration.
 
Use realistic drawing and sketching tools on your mobile device.
With your finger or pen, draw naturally on a tablet or phone. Choose from 14 charcoal, oil and watercolour brushes or import Photoshop customised brushes. Work in layers to preserve control. Explore your imagination.
 
Sketching, animation and design tools for every project.
| | | | | | | |
| --- | --- | --- | --- | --- | --- | --- |
| | | | | | | |
| | | | | | | |
| | | | | | | |
| | | | | | | |
| | | | | | | |
| | | | | | | |
| | | | | | | |
| | | | | | | |
Learn how to make 3D artwork and animation with Adobe tools.
Creative Cloud has art, design, animation and video editing apps for 3D creatives. Find out more in our beginner and expert tutorials.
Draw smooth lines and shapes.
Use the Pencil tool to sketch out a line and then convert it into a line segment. Use the line segment controls to refine your line into an elegant shape.
Create paintings and sketches on the go.
Draw natural media effects like watercolours and charcoal sketches on your tablet or phone. Express yourself with realistic brush strokes and colour.
Create 2D animation
Animate a 2D vector character onto a backdrop. Make a simple repeating animation of a skateboarding apple and export it as an asset for another project.
Express yourself with industry-leading drawing software for Windows, macOS, Android and iOS.
There are apps for every artistic project in Creative Cloud. Full integration means that whether you're creating a freehand sketch for a website or vector illustration for a magazine layout, you can easily move to the best fit for your task. Automatic backups protect your work and make sharing and collaboration easier. With membership options for individuals and businesses as well as special discounts for students and educators, there's a plan for everyone.