Make amazing images with online photo effects.
Apply high-quality effects to your pictures on your phone or tablet using the power of the cloud. Adobe's online photo apps process and catalog your images so they're always available when you want them, where you want them. And you can move between desktop, web, and mobile to get the best of all worlds. Your imagination is limitless — and now your photography and design apps are too.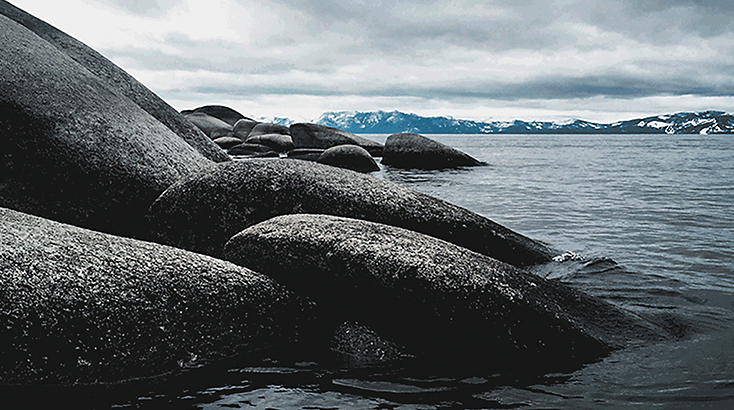 Social media snaps, stills, and graphic art. Online or off. Adobe Creative Cloud has you covered.
Embrace the power of online integration in your photo effects apps.
Adobe Photoshop Lightroom works seamlessly across desktop, web, and mobile so you can work wherever you are. Take advantage of a bigger screen, keyboard shortcuts, more editing options, and greater processing power on your desktop, and then keep making improvements on the go. With online file syncing, you can use whichever device suits your workflow at any time.
Organise, improve and share your photos.
The leading toolkit for photos and images. Comprehensive controls, superb search capabilities and smooth online integration.

Choose a plan ›
Work faster and smarter with Lightroom.
Import images
Easily download pictures from your camera or phone to your online albums. Use advanced search features and organise even large collections easily.
Enhance
Use automatic controls and simple sliders to easily make your photos look their best.
Apply effects
Choose from dozens of preset effects that let you transform the look and feel of your photos with just one click.
Publish 
Save your photos and publish them online any time in web albums, on Facebook and more.
Easier search
Adobe Sensei uses machine learning to automatically apply keywords to your photos so you can always find the ones you want.
Generous online storage
With plenty of cloud storage, you can keep your entire library of full-resolution photos online. Work on any image wherever you are..
Consistent interface
Continue your workflow seamlessly across desktop, web and mobile. A consistent look and feel means you can quickly find the settings you need and apply the effects you want.
Enhance your images with a free online effects editor.
Create fantastic photos with Adobe Photoshop Express, which offers easy-to-use tools for image manipulation and design.
Take your photos from ordinary to extraordinary.
Touch your way to amazing-looking photos and collages with quick and easy steps and then share them in fun ways.
Easy-to-use features make Photoshop Express hard to beat.
Add photos
Upload any JPEG photo that's 16 MB or smaller.
Enhance
Adjust photo colour, tone and contrast. Experiment with auto-correct features or edit using sliders.
Add effects
Make a colour pop, distort geometry or change your photo into something abstract and artistic with Crystallise.
Save
Once you've perfected your photo, save it on your device and then post it to social media or your website, send it via email or print it to share and enjoy.
Sharpness and definition
Does your photo look bland? The Clarity tool sharpens up your image and adds definition to your colours.
Polished-looking frames
Give your photo a finished look by adding an elegant frame.
Better black-and-whites
Go for a classic look by turning any colour photo into a black-and-white.
More free photo apps to add effects on your smartphone or tablet.
Make stunning images anywhere you are thanks to the online capabilities of Creative Cloud image apps.
Professional design and composition at your fingertips.

Intuitive touch and gestures let you composite at the speed of thought. Open your Creative Cloud assets anywhere and create the perfect image or design. Move, edit, distort and blend. Collaborate seamlessly and create more effectively.
Powerful, customised image effects in your hands.
Sophisticated photo effects that used to be limited to the desktop are now on your smartphone or tablet. Retouch quickly, deblur, move and recompose. Now your studio is wherever you are.
 
Compare image and effects capabilities.

Image editing software for every situation. See which apps will work best for you.

| | | | | |
| --- | --- | --- | --- | --- |
| | | | | |
| Crop, rotate and straighten images | | | | |
| | | | | |
| | | | | |
| | | | | |
| Convert to black and white | | | | |
| | | | | |
| | | | | |
| | | | | |
| | | | | |
| | | | | |
| | | | | |
| | | | | |
| | | | | |
Learn how to create more image effects with Creative Cloud apps.
With a wide selection of photo effects and adjustment features, Creative Cloud tools let you create anything you can imagine. Check out our beginner and expert tutorials to learn more.
Use Photoshop Mix to combine images.

Make an image of a spaceship landing on your campus. Powerful composition tools let you create an otherworldly experience.
Create a holiday card with mobile tools.

Get creative and make a festive card for family and friends. Use the intuitive tools in Photoshop mobile apps to quickly assemble a beautiful seasonal greeting card.
Add handmade captions to Instagram photos.  

Combine photos and handmade elements using Creative Cloud apps. Give a personal touch and create a greater impact.
Make your photos pop with special effects on Windows, macOS, Android and iOS.

Creative Cloud desktop apps like Photoshop and Lightroom offer full online integration with companion mobile apps, so you can create wherever inspiration strikes. Plus, automatic backup ensures you can work on any project from any device at any time. Check out membership options designed for photographers as well as students and educators, individuals or businesses.