Video editing that's always a cut above.
Edit, trim, and craft your videos. Add transitions and effects. Finesse color. Mix audio. Create animated titles. Get all the tools to tell your story.
Plans starting at ฿800.36/mo inclusive of VAT.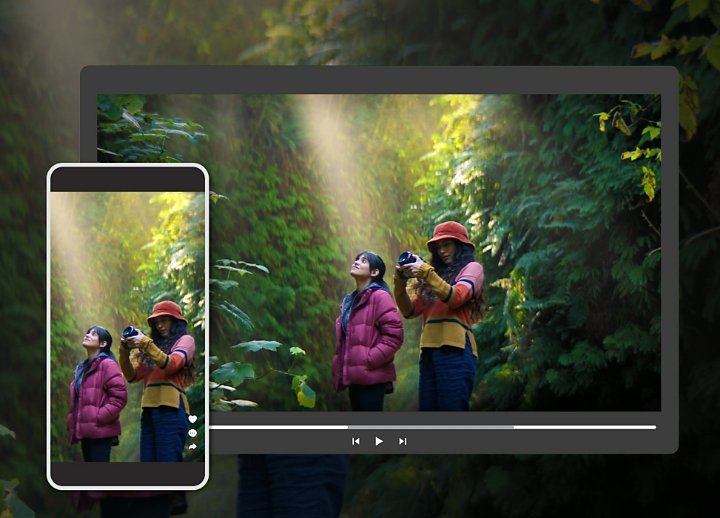 Do it all with Premiere Pro.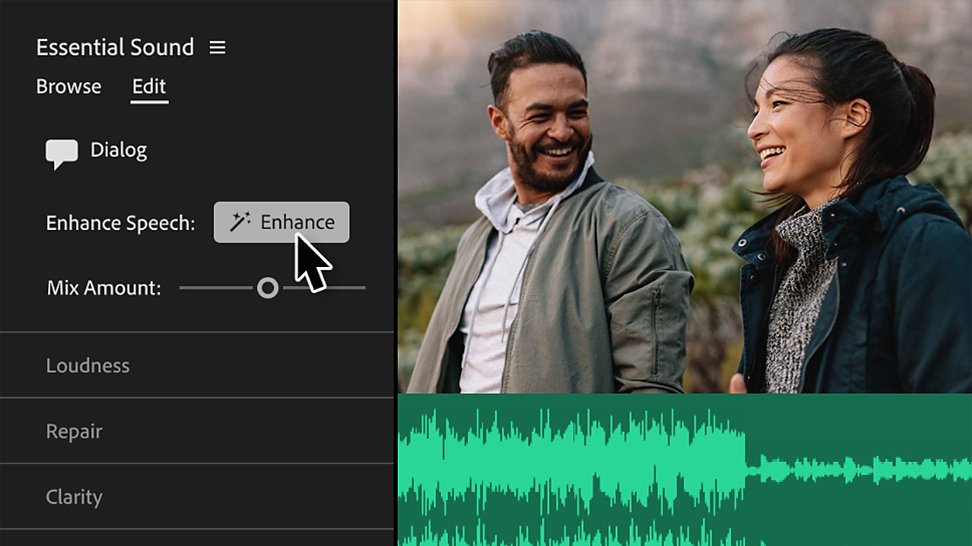 Simplify your workflows with AI.
Premiere Pro is loaded with AI features — like Color Match, Auto Ducking, and Enhance Speech (beta) — saving you time and helping you unlock your creativity.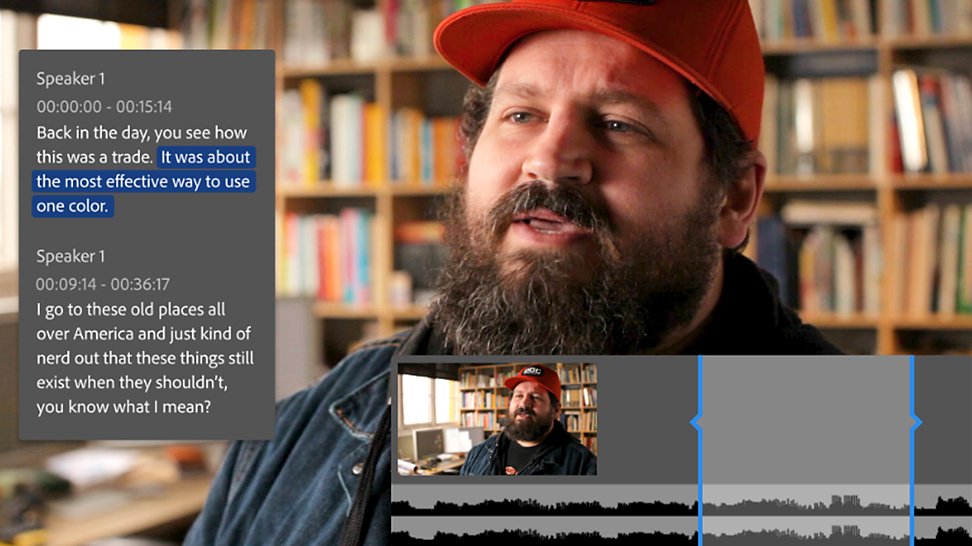 Create rough cuts fast with Text-Based Editing.
Auto-generate your transcript, highlight text to add clips to your timeline — then refine, reorder, and trim clips just like you'd edit a text doc. And for further refinement, clear all awkward pauses with bulk deletion and use filler-word detection (beta) to remove unwanted filler words.
See how to create amazing videos with Premiere Pro.
Edit and trim with total precision.
Industry-standard tools help you craft the perfect story. Easily set start and end points for your clips with three-point editing. Use stacked ("pancake") timelines to pull source footage into your rough cuts with fewer clicks. And trim with tools that let you ripple, roll, slip, or slide edit points to find the right cut fast.
Add eye-catching video transitions, effects, and titles.
Choose from hundreds of built-in video effects and transitions, or get started with professionally designed templates and then adjust them to create looks that are all your own.
Premiere Pro comes with powerful video color correction and grading tools. Automatically balance your colors with AI, use professional color wheels and curves controls to adjust all or part of a frame, and check your results with built-in video scopes.
Adjust audio and mix music for great sound.
Reduce noise and enhance dialogue with pro audio tools, and add advanced effects as you master sound design. Browse music tracks, use AI to auto-fit them to your clips, and license them — all within Premiere Pro.
Quickly get feedback and share your final video.
Get feedback from collaborators through Frame.io — it's integrated into Premiere Pro and part of your Creative Cloud subscription. Automatically reframe your final video for vertical platforms, and easily export to YouTube, Vimeo, and Facebook or use your own presets.
Premiere Pro is adding tools and capabilities all the time. With your Creative Cloud membership, you get access to new video features as soon as they're released.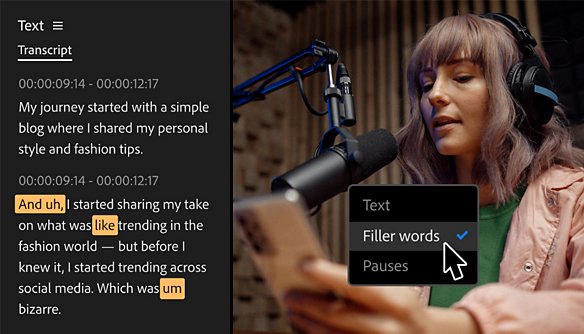 Eliminate verbal stumbles and filler.
Filler-word detection (beta), in Text-Based Editing , instantly pinpoints clunky filler words across your footage. Then use bulk delete to clear out filler while keeping your speaker's cadence sounding natural.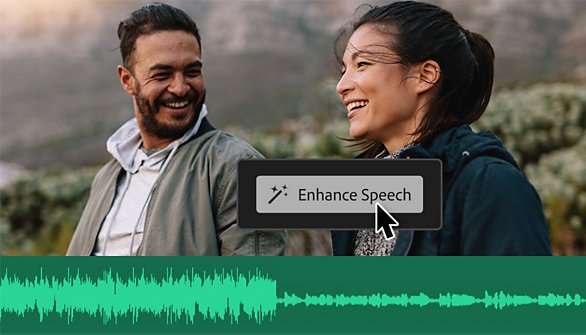 Get crystal-clear dialogue — in just a click.
AI-powered Enhance Speech (beta) removes distracting background noise and improves the quality of your dialogue.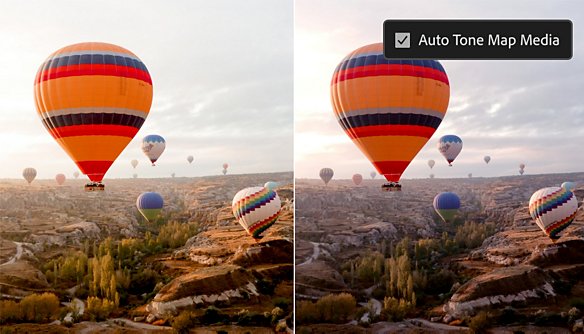 Get consistent color — every time.
With simplified color settings and improved automatic tone mapping, mix and match cameras, drop your footage into Premiere Pro — and edit with footage that looks the way you want.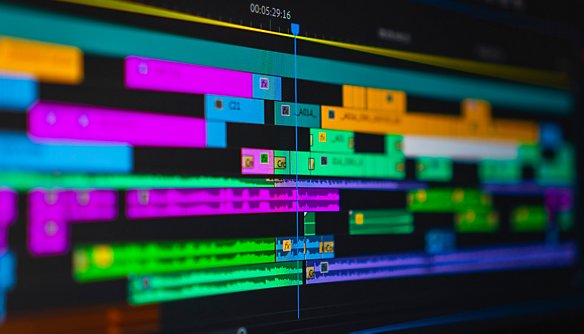 Faster timelines. Faster everything.
Cut, trim, zoom, and ripple at the speed of your creativity with 5x faster timeline performance and responsiveness.* For nothing but buttery smooth editing.
* Premiere Pro 24.0 (beta) timeline drawing performance compared to Premiere Pro 23.4 on macOS and Windows. Tested by Adobe in August 2023.