Adobe Creative Residency
If you're interested in becoming a full-time Resident for a year, explore this page for timelines, steps, tips, sample applications, and everything you need to know.
 
The Adobe Creative Residency supports the creative community and honors people whose work elevates the role of visual content in our culture. The program gives talented creative individuals the opportunity to explore their passion and process by focusing on a personal creative project for one full year.

Full salary and health benefits.
Residents are given health insurance and paid a full salary commensurate with their experience and geographical location. Adobe also covers each resident's travel and project costs during the residency.
A full year of creativity.
Residents spend their year building their portfolios, speaking at conferences, teaching workshops, mentoring other aspiring creative professionals, and sharing their knowledge with the community.
Full support from Adobe.
Residents get unlimited access to Adobe Creative Cloud software and services, support from Adobe product teams, and expert guidance to help them learn new skills and workflows.
Mentorship and learning.
Residents have the opportunity to be mentored by a professional in their field. They also receive a 1-year Skillshare Premium Subscription so that they can acquire any skill they need on their creative journey.
Exposure and recognition.
Residents get opportunities to reach out to new audiences in the creative community through speaking, teaching, streaming, and event-hosting engagements.
Networking.
Residents have access to networking events throughout the year to get connected with leaders, experts and audiences with a shared passion for their creative industry and subject matter.

In their own words.
Get inspired by stories from past residents, and see how they've evolved from beginner to pro.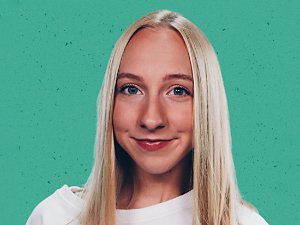 Maddy Beard
UX/UI designer
"I'm now going to be able to turn my personal project into paid work for a client in my dream industry. Being a Resident has given me the courage and confidence to take action on things I never would have otherwise."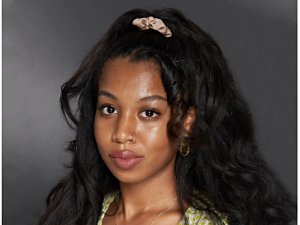 Christina Poku
Photographer
"Being a Creative Resident is a once-in-a-lifetime experience. I've grown my international network, developed new skills, and explored new ways of working that got me out of my comfort zone."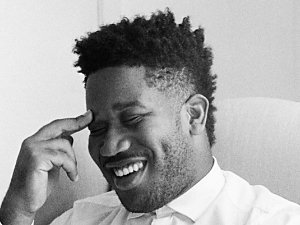 Aundre Larrow
Photographer
"Often when you work on something that's successful, the client will ask you to do that same thing repeatedly until it's not popular anymore. But [the Residency] gives you the ability to show the range of your skills, because the client is really yourself."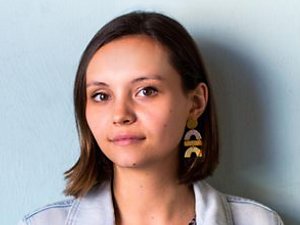 Natalie Lew
Interaction designer
"The Residency gives me the chance to explore what I am passionate about and enables me to focus on learning, experimenting, and prototyping."

Applications open: 
February 16, 2021
Applications close: 
March 14, 2021
Applicants notified of application status:
May 24, 2021
2021-22 Creative Residents announced:
May 26, 2021
Step 1:
Understand the requirements.
Before starting your application, review the following requirements to make sure you're
eligible and able to fully commit to the program:
Career experience.
We're looking for applicants who are at the beginning of their creative careers, though we do consider applicants who are switching from one creative field to another or from non-design careers. Applicants should have at least a few years of education, training, and/or experience in the field of their proposed projects.
Full-time commitment.
The Residency is a full-time commitment for 12 months. Up to half of that time will be dedicated to working on Adobe-related projects, many of which may overlap in theme with your proposed personal project. If you're a graduating student, you're eligible if your tests and coursework are complete by the end of May.
If during the Residency year (May 2021-April 2022) you'd be working another job, taking a long vacation, or fulfilling any other commitment that would prevent you from investing yourself full-time in the Residency, you are not eligible to be a Resident.
Work ownership and licensing.
Residents retain ownership of all the work they create during the Residency, and they grant Adobe a perpetual license to use that work in promotional materials, at events, and in other venues. Adobe partners with Residents to ensure the integrity of their work wherever it's used.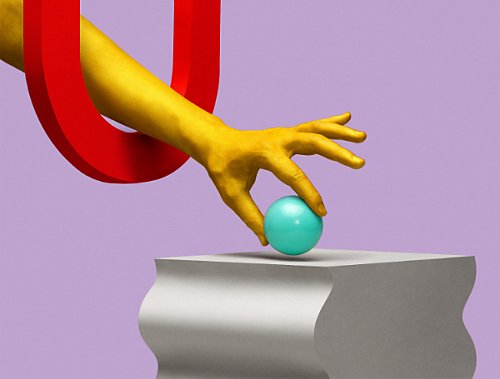 Here's a quick checklist to make sure you're qualified:



At least 18 years old (no advanced degree needed) 

Owner of a PayPal account or bank account in your name
Step 2:
Prepare your application.
In the application, we ask for a project proposal and a resumé or CV. Your project proposal should be for a project that helps you get from where you are now to where you want to be in your creative career both during and after the Residency. We'll be looking at your project proposal alongside your past work samples to determine whether you're a good match for the program. It's best to use our application template as a guide for your proposal. You're welcome to use Adobe InDesign, Illustrator, Keynote, or any app to build your proposal, but you must upload it as a PDF into your online application. The template also contains a guide to the information we need on your resumé or CV.
If you've completed Steps 1 and 2 above, you're ready to submit your application. Click the link below to fill out your application and upload your resumé or CV and proposal for the 2021-22 Creative Residency.
Good luck!
If you've completed Steps 1 and 2 above, you're ready to submit your application. Click the link below to fill out your application and upload your resumé or CV and proposal for the 2021-22 Creative Residency.
Good luck!
Application tips from past residents.
Before starting your application, review the following requirements to make sure you're
eligible and able to fully commit to the program: