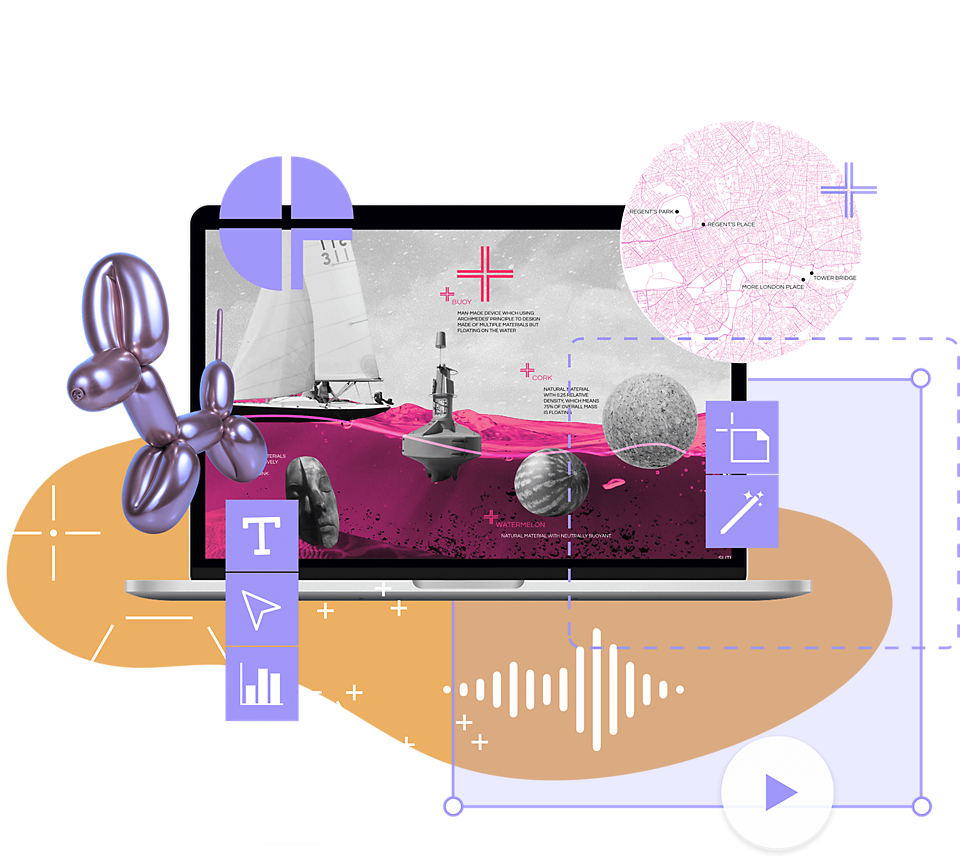 The Digital Edge Awards by Adobe celebrate game-changing student projects that use Creative Cloud apps, like Photoshop, Illustrator or Premiere Pro, to take uni work to the next level. Whatever you're studying, digital skills can make you and your coursework stand out.
One top award of £9,250 in cash
Category winners get £1,000
A prestigious award for your CV
Give your coursework the Digital Edge.
Every year the Digital Edge Awards celebrate excellence in digital skills. Whether you've powered up your uni presentation using some striking infographics or used your video skills to spice up an assignment, we want to see how you took your project from standard to standout using Adobe products like Photoshop, Illustrator, or Premiere Pro.
Stay tuned for our 2024 submission phase or browse through this year's winning projects.
How can I get Adobe Creative Cloud?
Many universities already provide Creative Cloud to students, so check with your tutor to see if you already have access as part of your course.
Got an upcoming deadline and want to make your next assignment really stand out? Start your free 7 day trial and make the leap.
Students save 65% on Creative Cloud all year long, giving you unlimited access to 20+ apps.
Here's a sneak peek at what the expert judges will be looking for when reviewing your work. All submissions will be judged equally according to these four criteria:
Students over the age of 18 can join the Digital Edge Awards. Here are some useful tips and info to prepare you for the 2024 submission phase.
Give your coursework the Digital Edge.
Entries need to be submitted via the Digital Edge Awards Portal, which will be linked to this page in Winter 2024. Don't forget to check if you meet all of the entry requirements and make sure you use a UK university email address. To be eligible all contributors must be a legal UK resident, at least 18 years of age and you must be enrolled at a UK Higher Education Institution for academic year 2023/24.
Will using more apps increase my chances of winning?
At least 50% of your submission needs to be created with Adobe Creative Cloud apps. Judges may look at how you have used a range of tools to create your entry, however, whether you use one or more of the apps is completely up to you.
The value of digital skills.
Digital literacy is the ability to use digital tools to solve problems, create innovative projects and enhance communications that help you be prepared for the workplace. These are skills every new graduate needs to demonstrate to employers.
Boost your communication skills.
Showing how you can communicate complex ideas in a simple, creative and impactful way can help you to stand out.
Creative problem-solving and the ability to collaborate effectively with others are soft skills many current graduates are lacking. They're missing out -  so make sure you don't!
From side gig to centre stage.
With AI and automation predicted to replace around 80% of today's jobs by 2037, you need to make sure you can do the things computers can't - articulate ideas and be creative.
Congrats to all 2023 Digital Edge Awards winners.
Stay tuned for an all new submission phase in 2024.
Power up your coursework.
If you don't already have access through your university, you can save over 65% on the Creative Cloud All Apps Plan. With 20+ creative apps at your fingertips, you'll have everything you need to give your coursework the Digital Edge.