Take control of the action with Premiere Pro.
Premiere Pro is the all-in-one video editor that allows you to tell your story any way you want.
Try free for 7 days, then £21.98/mo inclusive of VAT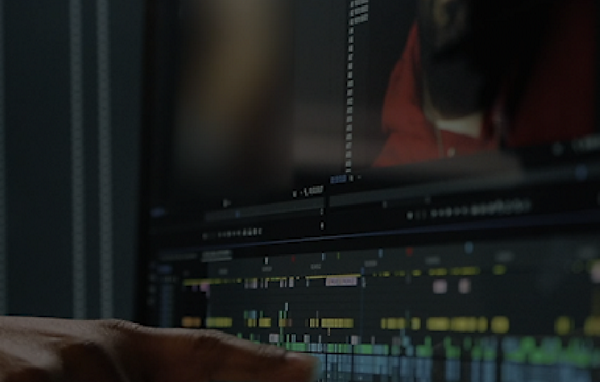 Take control of the action with Premiere Pro.
Premiere Pro is the all-in-one video editor that allows you to tell your story any way you want.
Try free for 7 days, then £21.98/mo inclusive of VAT
Concentrate on what you do best
Premiere Pro has advanced editing features that help you to automate tiresome tasks, make the tasks you love that little bit easier and gives you unprecedented collaboration with clients and colleagues. All this means you have more time to concentrate on the story you want to tell — your way, in record time.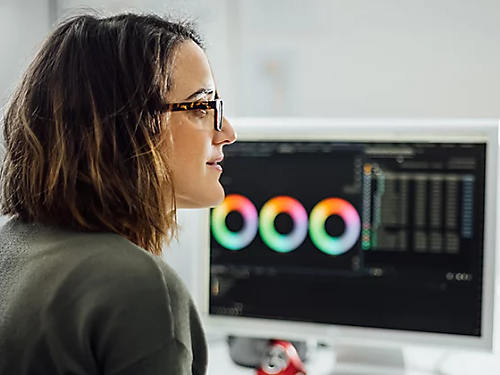 Define your own post-production
We know creative people don't all work in the same way. Premiere Pro is an all-in-one video editor that gives you complete creative control over your entire project.  Work from anywhere, decide how you want to collaborate, use third-party plugins to get the job done. It's all made possible with Premiere Pro and the perks you receive with Creative Cloud.
Harness the latest technology
Premiere Pro harnesses the power of Adobe Sensei AI technology so you can automate laborious tasks and speed up your workflow. Remove imperfections in seconds, automatically find cut points in your footage and quickly find the right content for your projects. Plus regular updates mean you'll always be using the latest technology that makes your creative process as efficient as possible.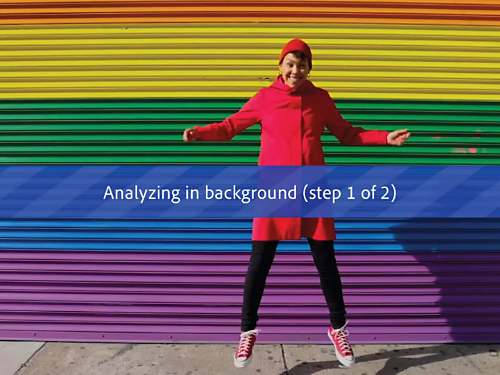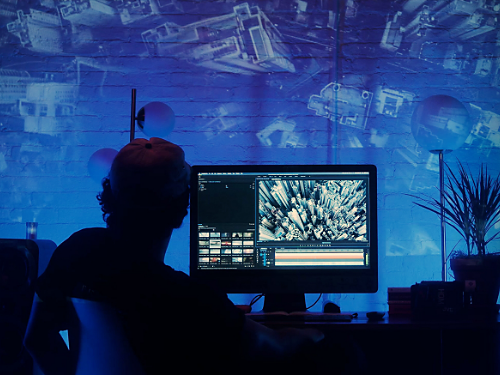 Powerful software that won't let you down
There's nothing more frustrating than editing on software that is slow. Premiere Pro shares the processing power between the CPU and the GPU to provide you with a stable environment to work in. Technical jargon aside, this means you can playback footage without dropping frames, export your work quickly and easily and use features with confidence knowing you won't be let down.
Powerful tools for faster post-production
Discover Premiere Pro's innovative features and technology that make each step of your video editing workflow that much easier.
Work within an intuitive layout that allows you to work the way you think. Add to that broad native format support and a list of integrated industry standard technologies, all help you to deliver on time to stringent professional standards.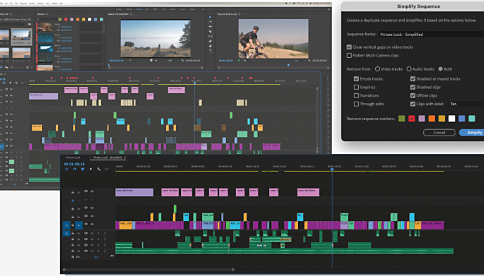 Create a clean copy of the current sequence for sharing with other editors, archiving or exporting as EDL, XML or AAF.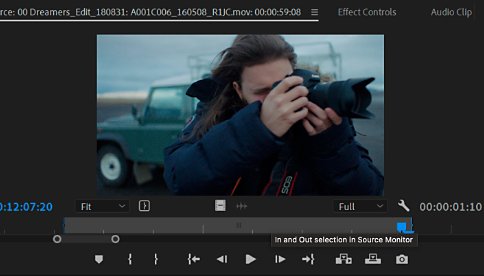 Save time and let Premiere Pro find cut points for you. Scene edit selection analyses your footage, automatically detects changes in scenes and adds cuts at the appropriate places.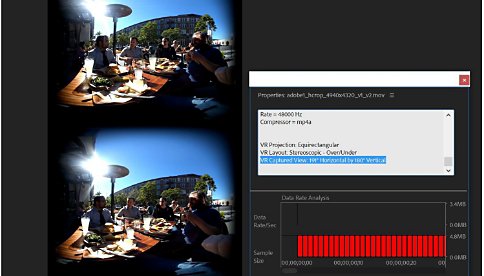 Shoot on your smartphone, GoPro or in 8K. Premiere Pro supports a wide range of audio, image and video formats so you can shoot with the need to transcode or file rewrap.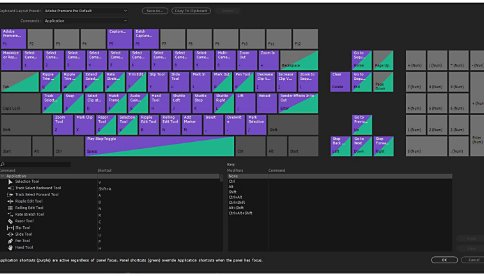 Finish your edits in record time. Use the visual keyboard layout to customise your shortcuts and assign multiple shortcuts to a command.
Edit audio, add effects and mix as many tracks of audio you need into a sequence. Premiere Pro is a powerful audio workstation is designed to accelerate your video production workflow and audio design.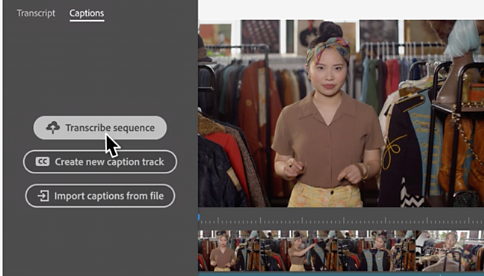 Speech to text improvements
Turn speech into text using the industry's only fully integrated and automated workflow for creating and customising captions. Speech to Text's latest improvements include transcription accuracy for pop culture terminology.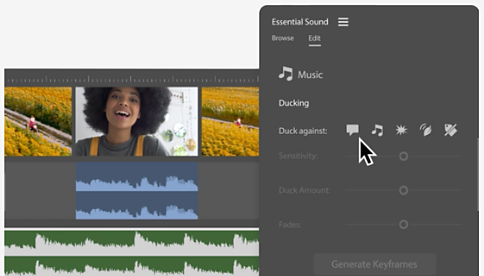 Generate keyframes using Adobe Sensei technology to automatically lower the volume of a background music track when dialogue is detected.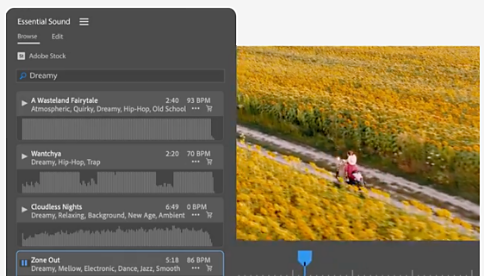 Unify volume levels, repair sound, improve clarity and add special effects that help your video projects sound like a professional audio engineer has mixed them.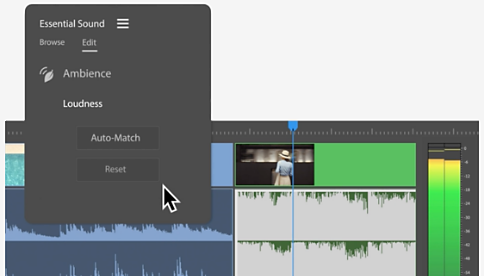 Apply audio effects to your clips from the flat list inside the Audio Effects folder. When you apply an audio effect, Premiere Pro automatically applies the correct effect type to that clip.
Add a touch of magic to your work. Build stunning, big-screen ready visuals using the Effects panel within Premiere Pro. Choose from and edit motion graphic templates for animated titles, lower thirds and transitions that'll wow your audience.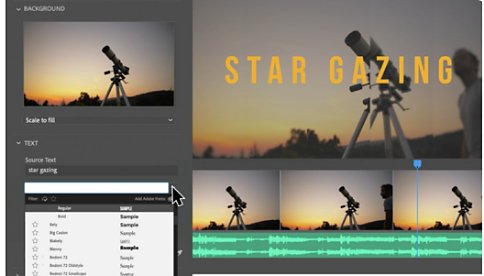 Motion Graphics templates
Discover the power of After Effects Motion Graphics templates with easy-to-use controls designed to be customised in Premiere Pro - change the text, colour or media to suit your needs.
Object and motion tracking
Use AI to automatically follow objects you have masked and create keyframes for the entire clip so you don't need spend hours tracking and adjusting positions.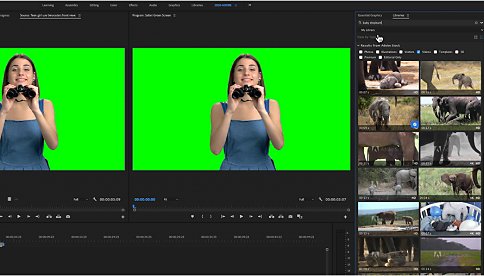 Create high-quality green screen effects with the Ultra key tool in the Effects panel. Use additional transparency controls to manipulate and refine pixels.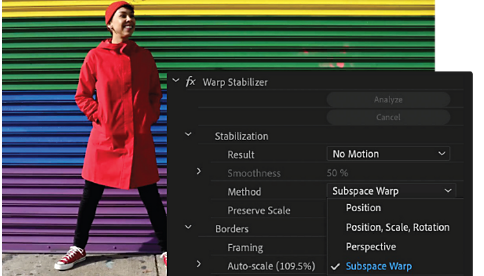 Cinematic transitions and effects
Browse through thousands of transitions and visual effects in the Effect Controls panel. Use warp stabiliser to stabilise shaky, handheld footage and transform into steady, smooth shots.
Premiere Pro provides professional-quality colour grading and colour correction tools that let you grade your footage directly on your editing timeline. These colour tools are available within a Lumetri Colour workspace.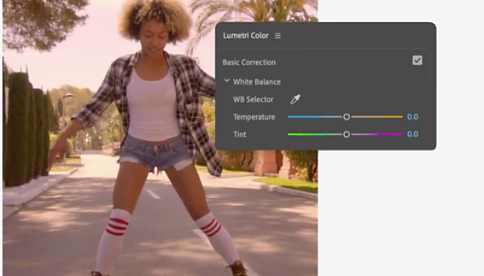 Use controls in Basic Correction to quickly adjust the exposure, hue and luminance of your clip.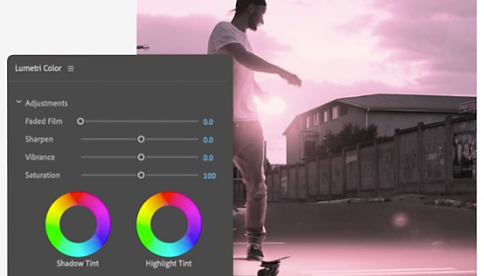 Change the vibe of your video. Vintage, vivid, moody and more - create the look you want at the click of a button using powerful presets. You can also create and save your own customised LUTs to get the precise look you want, every time.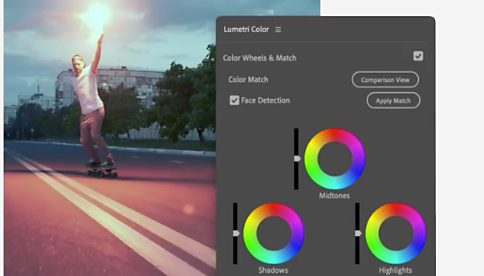 Create a reference shot and with just one click use Colour Match, powered by Adobe Sensei, to perfect colour across scenes.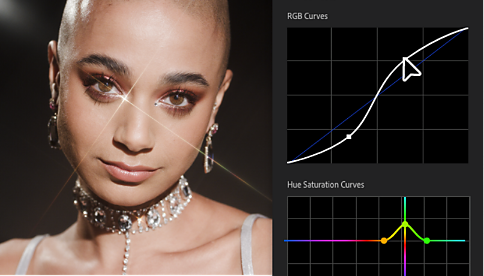 Push colour to the limits with the HSL section of the Lumetri panel, which combines with the existing tools to give you even finer control of your shots.
Premiere Pro has a wide range of collaboration tools and features to streamline your workflow and ensure that you work as seamlessly and efficiently as possible - whether you're working for a client or within a team.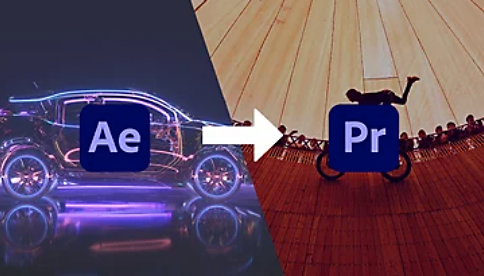 Work seamlessly between apps using Dynamic Link - so any assets you create in After Effects will automatically update on your Premiere Pro timeline - so you can leave multi-rendering behind.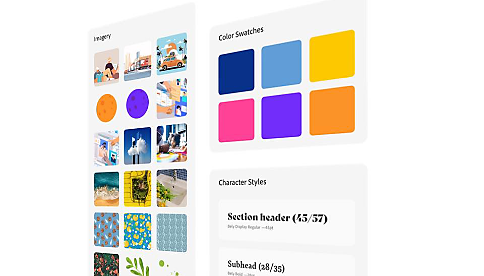 Organise colours, character styles, logos, images and more into libraries that are simple to search and share, so you can find what you want, whenever you need.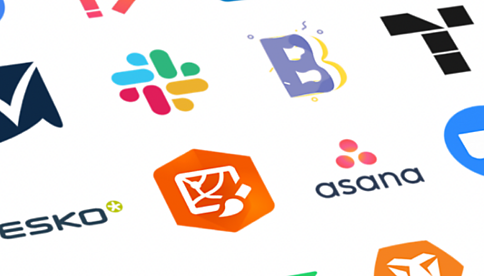 Quickly connect your Creative Cloud apps to your favourite productivity apps, collaboration tools and other design tools, using Premiere Pro's hundreds of third party extensions and plugins so you can work in the way that suits you best.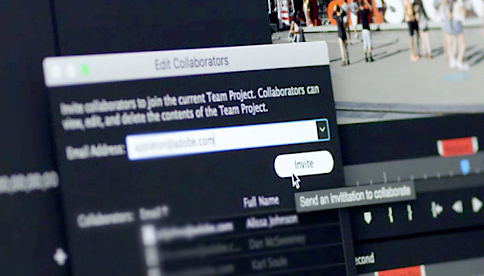 Work together smoothly and securely on shared sequences and compositions. If you're an Adobe Creative Cloud for teams or enterprise customer, Team Projects is already built right into your favourite video apps, including Premiere Pro.
Export and deliver your video projects with ease. Export your final cuts to a wide range of file formats with just one click. Use Media Encoder as a stand-alone application to send files for export so you can continue editing in Premiere Pro.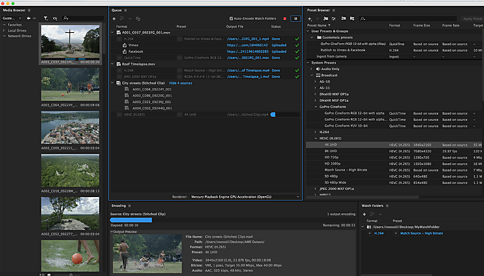 Ingest, output and publish any format you can imagine.  Encode audio and video in a variety of formats. All with Media Encoder, the perfect companion to Premiere Pro.
Accelerate your workflow and optimise footage for social media with intelligent Autoreframe, which keeps important content in frame, whether it's square, vertical, 16:9 or in 4K resolution.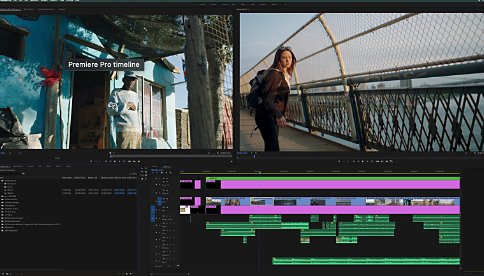 GPU accelerated rendering
Playback and render through Premiere Pro's Mercury Playback Engine, which processes GPU-accelerated effects giving you smoother timeline scrubbing and full-screen playback.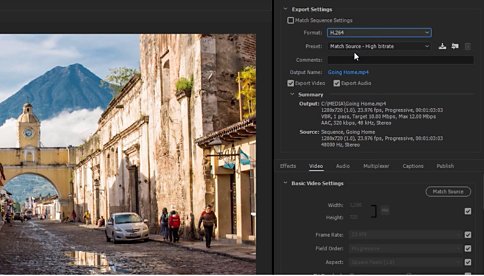 Hardware-accelerated encoding
Use the dedicated media processing capabilities of Intel® Graphics Technology to faster encode h.264 and HEVC (h.265) codecs for improved playback and exporting performance.
Discover the world of video editing.
Find out how you can use Adobe video products to create your masterpiece.
ADOBE VIDEO CERTIFICATION
Become an Adobe Certified Professional and showcase your skills.
Work anywhere, any time, with Creative Cloud
Every Premiere Pro subscription gives you access to Creative Cloud and all the benefits that come with it, including:
Creative Cloud Libraries so you can manage and organise your creative assets
100 GB of Cloud Storage to store and access your projects wherever and whenever you need them
Tight integration with other Adobe apps like After Effects and Photoshop and the mobile app Premiere Rush.
All those legacy projects and templates you've created over the years don't need to go to waste when you switch to Premiere Pro. Migrate your projects from other non-linear editing software with ease and kickstart your journey with Premiere Pro.