Take your videos from stand out to surreal with After Effects.
Enhance video footage, logos, titles and more with After Effects for just £19.97/mo 
After Effects is always getting better, with new features rolling out regularly. And with your Creative Cloud membership, you get them as soon as we release them.
Faster multiframe rendering
Tap into the full power of your computer's CPU with features that speed up your previews, flag layers affecting processing time and even render your compositions while you're inactive.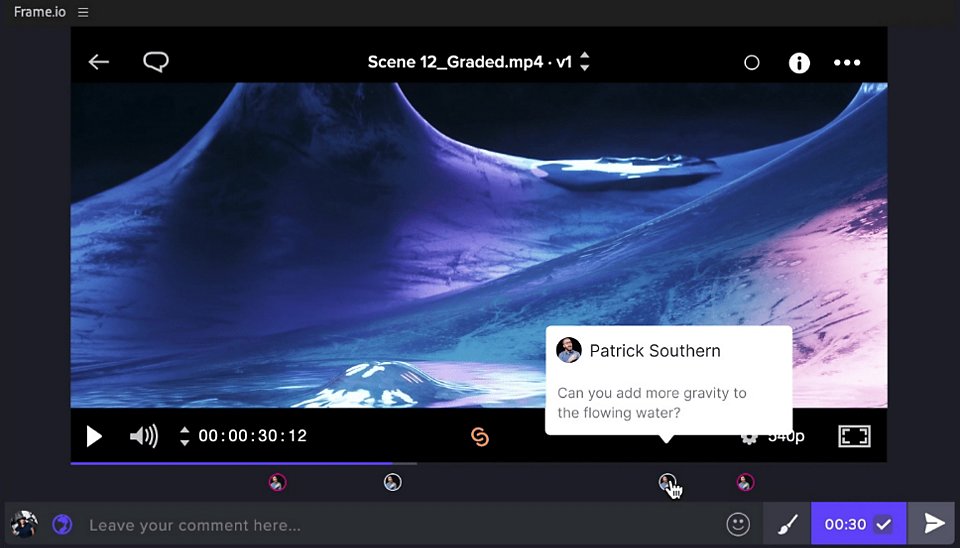 Frame.io for Creative Cloud
Review feedback and nail down approvals in your comp. Import annotations for crystal clear direction. Frame.io puts your project on fast-forward - and it's included with After Effects.
Discover the tools designed to help you navigate and design in 3D. Check out exciting new features like Real-time 3D Draught Preview, Extended Viewport, 3D Ground Plane and 3D Transform Gizmos.
Media replacement in Motion Graphics templates
Build Motion Graphics templates containing sample media that editors can easily swap later in their Premiere Pro projects.
Frequently asked questions.
Get After Effects as part of Adobe Creative Cloud for just £19.97/mo.
Your Creative Cloud membership gives you access to the latest features for After Effects as and when they're released. There's a range of options and plans available for creatives to take advantage of the best tools in the field. And a 7-day free trial allows you to get to grips with After Effects at no cost.
Film and video editors use Premiere Pro to cut video and film together, while VFX artists predominantly use After Effects to enhance post-production. Which one you use depends on your discipline.
Premiere Pro is a video-editing programme you use to edit video, add music and audio, as well as some titles. On the other hand, you use After Effects to create motion graphics, adjust colours and enhance footage with visual effects.
After Effects is an indispensable tool in post-production. As the name suggests, After Effects is best used to enhance the look of your project once it's been cut together.
Design motion graphics and visual effects to make every frame of film fantastic. Create credits sequences and animations that stand out. Simulate snowfall or composite different layers of shots into a single stunning shot.
Find out more about After Effects and start your 7-day free trial.
You can use After Effects to create animations, whether from scratch or using a selection of presets on existing footage. 
Bring out the brush tool to create your own flipbook-style animation, frame by frame. Or trace over the frames of a video to add visual verve.
Import imagery from Photoshop and craft creative sequences to animate your work in weird and wonderful ways. Or add natural motion to still images to bring subjects to life.
Use Adobe Dynamic Link to connect timelines and projects in After Effects and Premiere Pro, to get the most out of your work. There's no need to keep importing and exporting between the two programmes.
Switch seamlessly between two workflows. Add extra visual spice to a sequence in After Effects and see it instantly in your Premiere Pro version. Trim the fat from a scene in Premiere Pro and see the cuts reflected instantly in After Effects.
You can obtain plugins for After Effects from Adobe or other vendors. Plugins add extra functionality to After Effects, allowing you to work with different file formats and enjoy otheneat features.
For specific instructions for installing a plugin, see its documentation. Visit the third-party plugins page for After Effects to access a vast collection of apps and effects for video editors.
View the minimum and recommended system requirements for running After Effects on Windows and Mac. You'll also find base requirements for running a VR system and different head mounted displays, as well as the minimum specs for hardware acceleration.
On the system requirements for After Effects page you can also view the language versions available. 
Photography, video, graphic design, illustration and so much more. Everything you need, wherever your imagination takes you.