Design animations for cartoons, banners, games and the web with Animate. Plans starting at £19.97/mo.
Give the gift of movement.
Bring your creations to life with Adobe Animate, no matter what world they live in. Create interactive animations for games, TV shows and the web; add movement to cartoons and banner adds; animate your doodles and avatars; or add action to eLearning infographics. Then publish to multiple platforms in just about any format and reach viewers on any screen, with Animate.
With your asset design and coding all under one roof, it's never been easier to create engaging web and mobile content for games. Build game environments, design start screens and integrate audio with powerful illustrations and animation tools at your fingertips. And then share your animations as augmented reality experiences.
Give them a life of their own.
Ever wanted characters that blink, talk and walk, right off the screen? Adobe Fresco live brushes blend and bloom like the real thing allowing frame-by-frame animation for more expressive characters. You can also make interactive web banners with Fresco that respond to the movement, touch and clicks of your user's mouse.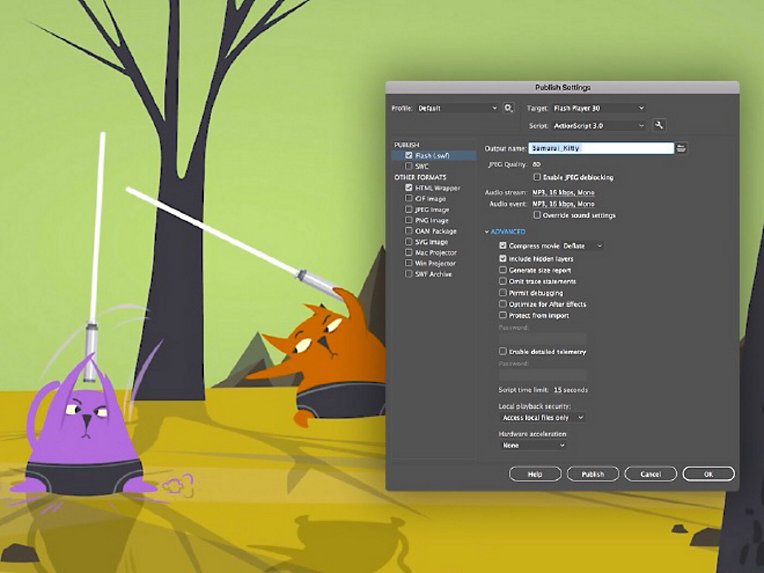 Publish in your own time.
Export your animations to multiple platforms wherever you are and reach your audience wherever they are on desktop, mobile or TV. Animate publishes to multiple platforms including, HTML5 Canvas, WebGL, Flash/Adobe AIR and customised platforms like SVG. You can even include code right inside your projects, or add actions without it.
Animate is always getting better, with new features rolling out regularly. And with your Creative Cloud membership, you get them as soon as we release them.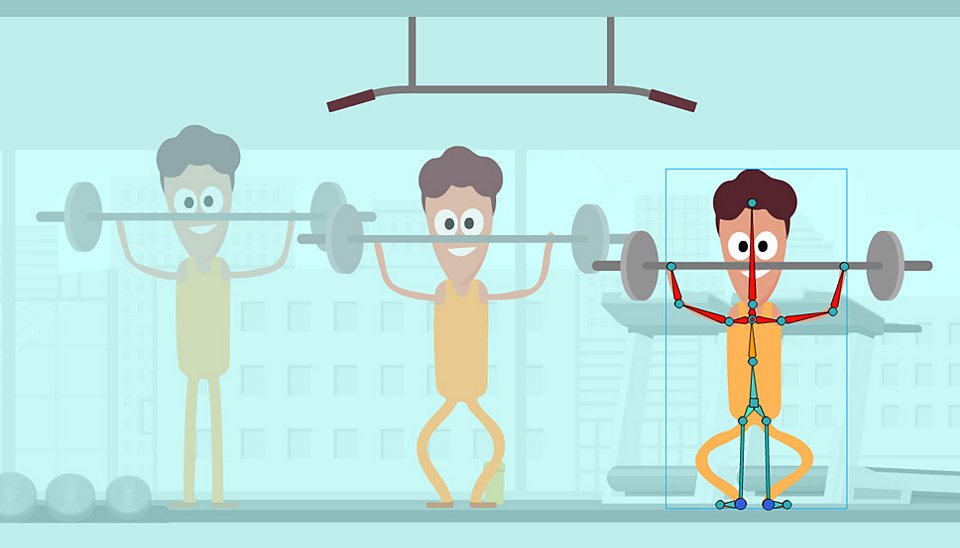 Bring the power of warping and rigging together to easily craft natural-looking animation with Photoshop and Illustrator content.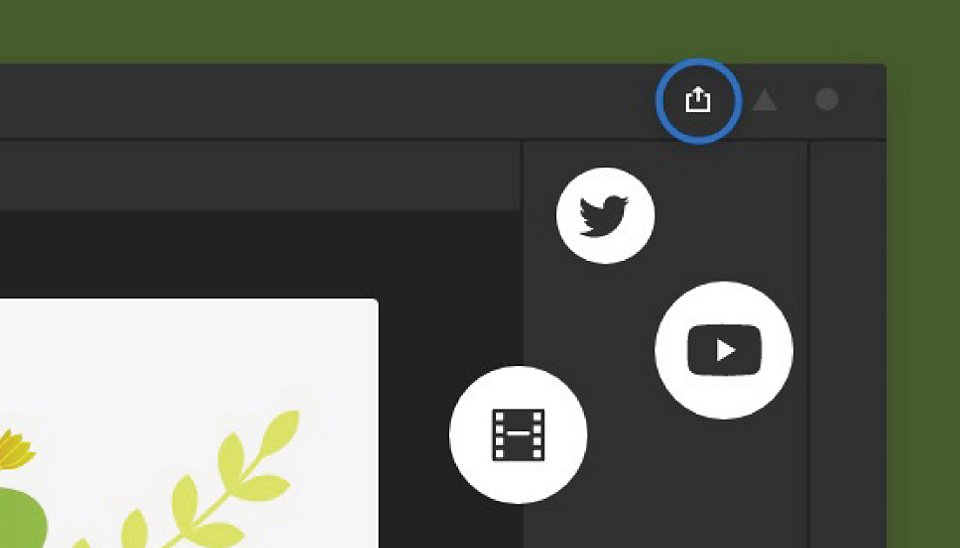 Quick sharing and publishing
Just click once to share compositions to social media in your favourite outputs. Now with support for Twitter, YouTube, video and animated GIFs.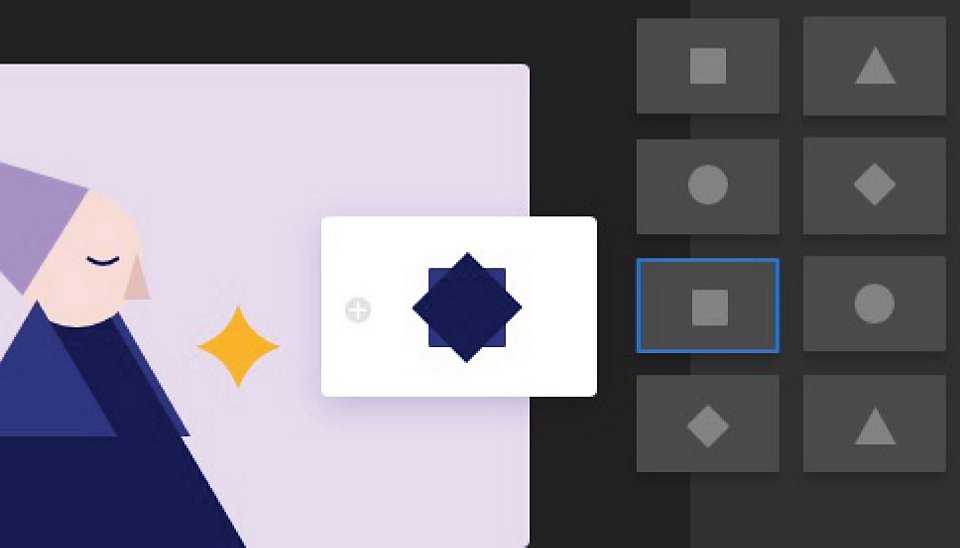 Now supporting sound clips and additional animations, this panel offers premade assets to help you to work faster. Choose from a variety of characters, backgrounds, audio rigs and motion assets.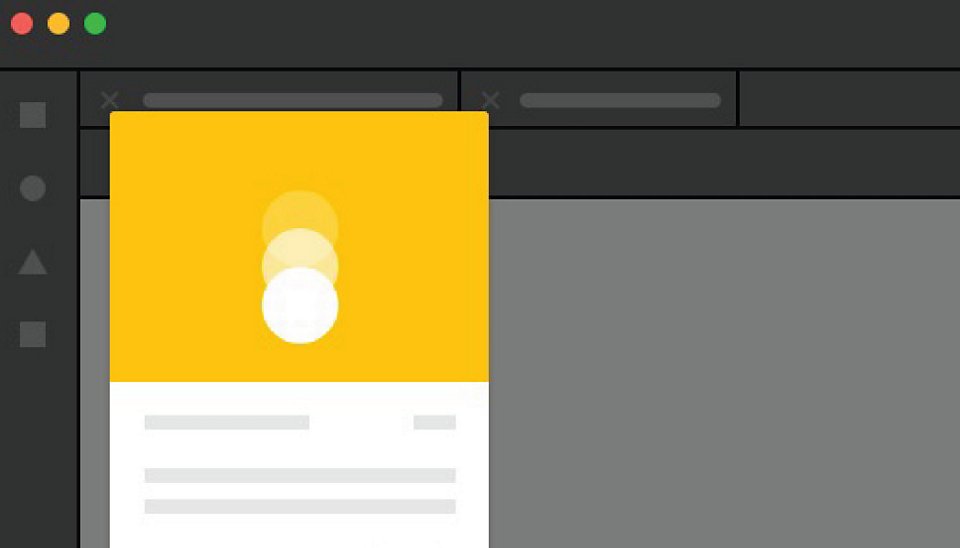 Start animating faster with a helpful new tutorial that takes you through the basics of your first animation step by step.
Discover the world of Animate
Explore artist stories, tutorials, livestream events and more.
Frequently asked questions.
Adobe Animate CC lets you create vector animations, advertisements, multimedia content, immersive experiences, applications, games and more, in a timeline-based authoring environment.
Yes. While you can't use the apps on different computers at the same time, you can install the apps on more than one computer and activate (sign in) on up to two computers.
With a free Creative Cloud membership, you can download a trial version of Animate CC and other applications in Creative Cloud. When you upgrade to an All Apps membership, you'll be able to download the full version of every Creative Cloud application.
After filling in your details,  you will be taken to your Log In page where you can get started straight away.  We'll send you a welcome email with a quick-start guide, tips and helpful resources, including how to get support any time you need it.
Yes. You can convert your trial to a Creative Cloud All Apps or Single App membership by purchasing on the Creative Cloud website. After you purchase your membership, your desktop product trial will automatically be licensed upon relaunch.
Change your mind? Cancel your order within 14 days of purchase and you'll receive a full refund. No questions asked. 
Photography, video, graphic design, illustration and so much more. Everything you need, wherever your imagination takes you.