"In the last year, we've completely switched from Sketch, standardising and streamlining our design process exclusively using Adobe XD. Being able to do everything in Adobe XD — wireframe, design, prototype, present and share — has allowed us to iterate so much faster than we were able to before."
---
---
Rachel Wells, Creative Director at MullenLowe Profero
---

XD is all in one.
Unlike Sketch, XD delivers both UI design tools and advanced prototyping tools in a single platform to speed up your design process. There's no need to constantly switch and sync between separate wireframing tools, UI design tools and prototyping tools like InVision. XD is available for both Mac and Windows and in multiple languages. New features are added all the time and you can get started using a free plan with no time limits. 
XD is collaborative.
XD offers built-in sharing and collaboration so you can easily show others your work and collaborate with your team. Share and get feedback on mockups, wireframes, designs and interactive prototypes and hand off to developers without having to use separate apps like InVision and Zeplin. XD also delivers real-time Coediting that lets you and your team members work together in the same document at the same time to speed up your workflow. And, with cloud documents in XD, your team can access design files from anywhere, share assets and create design systems.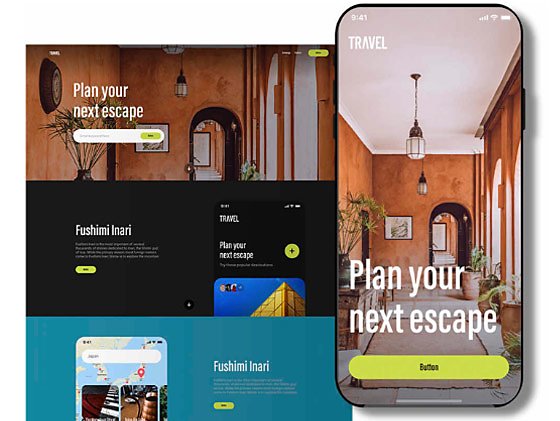 XD is fast, reliable and intuitive.
XD is built on a foundation of unparalleled speed, performance and quality, it's designed to easily handle large projects and it's intuitive for designers of all experience levels. Plus, it offers time-saving features like Responsive Resize, Repeat Grid, Auto-Animate and more. Sketch users often rely on third-party plugins to deliver key functionality, often with mixed results.
Ready to switch from Sketch?
Import Sketch files and Sketch Libraries directly into XD and get step-by-step help from our experts to make the switch.
Features for the future of UI/UX design.
Coediting
Work together with your team in real-time in the same document across Mac or Windows. Speed up your design process without duplicating efforts or maintaining multiple design files. 
Components and states
Create design elements to re-use throughout a design or across different projects and then create variations of those components for different scenarios, like hover, on and off and selected.

Prototyping
Transform static designs into rich UX designs. Connect artboards to create the flow and feel of your experience and use a range of triggers — including touch gestures, keyboard input, voice commands and game controllers — to closely simulate a final product.
Auto-Animate
Bring motion and animation to your prototypes to create smooth transitions and micro-interactions with a single click, without having to write code.
Sharing
Share ideas with teammates, get feedback from clients and stakeholders and share specs, assets and sample code with developers. Record videos and export to PDF. And more. 

Adobe Creative Cloud integration
Bring all your creative work together in one place and extend your workflow across different apps. XD integrates seamlessly with apps and services like Adobe Photoshop, After Effects, Illustrator and Adobe Fonts.
XD works with familiar Sketch plugins and many more.