Video editing that's always a cut above.
Adobe Premiere Pro is the leading editing software for creating incredible videos fast.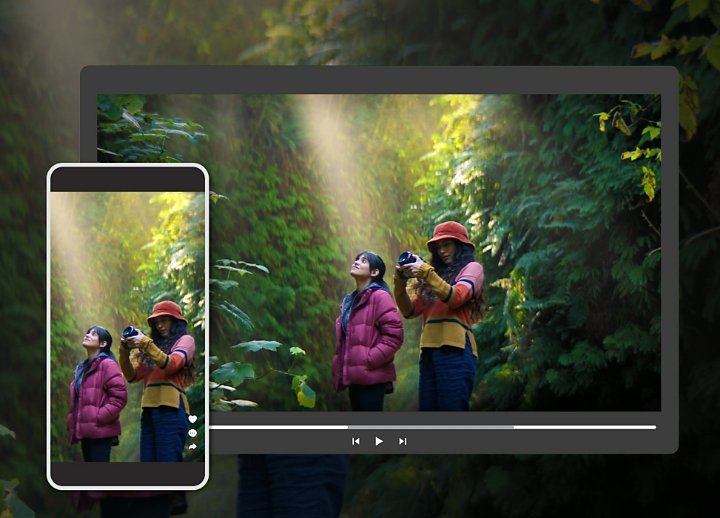 For fast and easy edits, meet Adobe Express.
If you're looking for a way to edit videos in just a few clicks, try Adobe Express. Choose from thousands of beautiful templates for ads, video thumbnails and more. Adobe Express premium features are included in a Premiere Pro plan. Or, give these features a try for free:
Edit once. Share everywhere.
Choreographer and vlogger Hok Konishi ensures all his videos look custom-made for every social channel. Adjusting clips in a few clicks is one of his signature moves.
Find tracks that won't get flagged.
Beauty YouTuber Michelle Phan knows that music can make the story. She finds and fits tracks that sound just right — right inside Premiere Pro.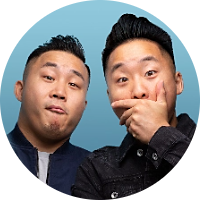 Boost engagement with customised captions.
The Fung Bros. have grown their audience to millions and to make their videos more accessible, they use Premiere Pro for automatic captioning that's accurate.
Get that wow factor fast.
Jillian Nicole Smith customises animated templates to give her videos a unique vibe. Premiere Pro has thousands of free graphics, stickers and visual effects to choose from.
Built-in tutorials from leading video creators and easy-to-follow how-tos help you to grow your skills, step-by-step. So you know you can tackle any project.