Make engaging promotional pamphlets with professional brochure design and illustration software.
Brochures, pamphlets, and product pages are useful ways of showcasing products, services, or ideas. Brochures can also offer a good platform for a coupon, special offer, or business card to drive further engagement. While a more challenging design task than a poster or business card, with high-quality design tools and templates it is much easier to achieve professional layout. So make a compelling pamphlet with the best tools today.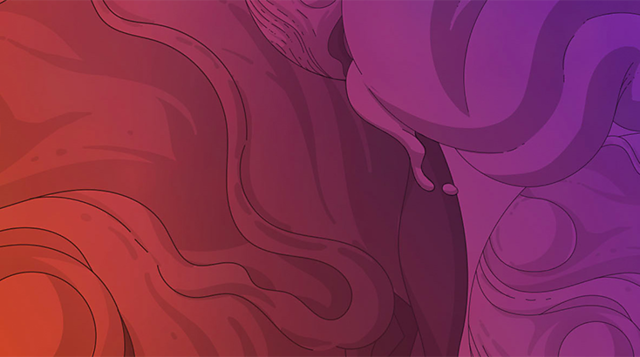 Illustrations, brochures, logos, and typography. Adobe Creative Cloud has you covered.
Top-notch illustration tools for a beautiful brochure design.
Designing one-of-a-kind brochures is easy with Adobe Illustrator. With flexible and intuitive tools, you can control every element of placement, font, color, and texture.
Graphic design at its best.
The top graphic design tool for professionals. Precise, flexible, and effective with complete control over shapes, strokes, brushes, and color effects.

Choose a plan ›
Powerful design features in Illustrator.
Select an artboard
Letter or A4 is a perfect size for a pamphlet. If you want an unusual shape, miniature, or oversize brochure, select a different size or make it custom.
Lay out your design
Place column guides to define your fold lines. These will help composition choices. Make a paper mockup if necessary to understand where the front and back covers will be.
Compose
Place your text and graphic content. Give extra attention to the cover, as this will make the first impression. A good cover should be short on text and long on compelling graphics.
Save and print
Your finished brochure can be saved as an AI file for future refinement, or exported as a JPEG, TIFF, or PDF file for printing.
High-quality templates
Get a leg up on your project by using a template. There are stylish preset templates for every project, and even more choices are available through Adobe Stock.
Touch environment
Work intuitively with full touch integration. Use a finger or stylus to create, edit, and modify design.
Stylistic sets
Give your type a more distinctive look by defining stylistic sets of glyphs to use in your project.
A quick, simple, and stylish brochure creator.
Make a simple, elegant brochure in minutes even if you're not a designer. Professional templates make layout intuitive. Have a brochure ready in minutes.
The free content creator for sitio web, social media, and video.
Promote your business, impress your friends, and up the quality of your content. Adobe Express offers free, professional-quality designs for producing eye-catching posts, beautiful sitio web pages, and awesome short videos.
Explore the Adobe Express content and brochure creation features.
Choose a theme
Spark has several dedicated brochure design templates to choose from. Find the one that seems best for your project.
Add images
Replace the images and graphics in the template with ones that represent your brand or content. Use the free image search for stock images to illustrate your brochure.
Add text
Replace the text in the template with your own content. Write clear, concise descriptions of your ideas, products, and offers.
Print and share
Save your brochure as a JPEG or PDF file to print. You can share the brochure directly on the online or social platform of your choice, or send it as an email link.
Dozens of free fonts
Find the typeface that best represents your project. Experiment with different fonts, sizes, and styles for the best effect.
Precise color
Choose from a wide palette of colors, or create a custom color using the settings option. Match perfectly with the color picker.
Image filters
Make your image fit the mood with a filter. Look through the filter previews to find the right look for your graphics.
Take your brochure design on the go.
Creativity can't be tied to a desk. Work wherever inspiration strikes with mobile and tablet apps devoted to art, layout, and design.
Make sophisticated designs with a phone or tablet. Draw freehand with your finger or pen and produce precise vector graphic art. With a full set of color tools, gradients, and brush strokes, you can create anything on the spot.
Powerful layout tools in a small package.
 
Lay out everything from letterheads to pamphlets to sitio web publications with your fingertips. Create and adjust frames for text as well as graphics and add content on the go.
An infinite artist's toolbox in your pocket.
 
Have your oil paints, watercolors, and sketch pens with you everywhere. Paint, draw, and sketch naturally using preset or custom brushes. Combine media and pursue your inspiration wherever you go — and share instantly with a clic.
Brochure design at your fingertips.
 
With professional templates, you can make a brochure using your phone or tablet. Simply replace the content in the template with your own content, adjust colors and fonts, and you can have a sharp-looking brochure in minutes.
Compare brochure design software.

Create stunning brochures with the right tool for your project.
| | | | | | | |
| --- | --- | --- | --- | --- | --- | --- |
| | | | | | | |
| | | | | | | |
| | | | | | | |
| | | | | | | |
| | | | | | | |
| | | | | | | |
| | | | | | | |
| | | | | | | |
| | | | | | | |
| | | | | | | |
| | | | | | | |
Learn how to create amazing effects with Adobe graphic design software.
Creative Cloud apps lead the way with powerful features. Explore tutorials for beginners and experts to reach your full creative possibilities.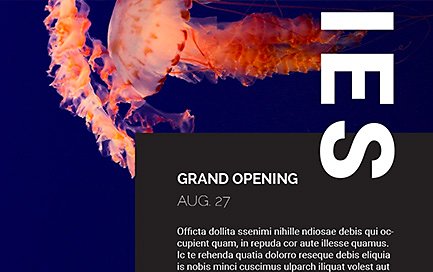 Make a lasting impression with pamphlet design.
Learn the principles of brochure design and see best practices at work. See pacing, imagery, and font selection in practice.
Build a brochure with Adobe Express.
Find out how to use the free brochure maker from Adobe Express. Add images, text, and icons to professional brochure designs.
Sketch on the go.
Draw naturally using familiar tools in Adobe Photoshop Sketch. Get to know the controls and how to edit and share your work online.
Use the best apps to create brochures, art, and graphics on Windows, macOS, Android, and iOS.

Brand development and corporate information campaigns depend on the effective use of creative content, and Creative Cloud offers the most effective software for creatives. With comprehensive cloud integration, work can be safely stored and seamlessly shared across a development team and with clients. Powerful mobile apps allow immediate access to projects and flexible workflows. With attractive membership options for individuals and businesses, plus special discounts for students and educators, there's a plan for everyone. Choose one that suits your needs.