Get the footage without the rolling shutter effect.
See how video cameras with rolling shutters can create unintended distortions and learn how to avoid and fix those effects.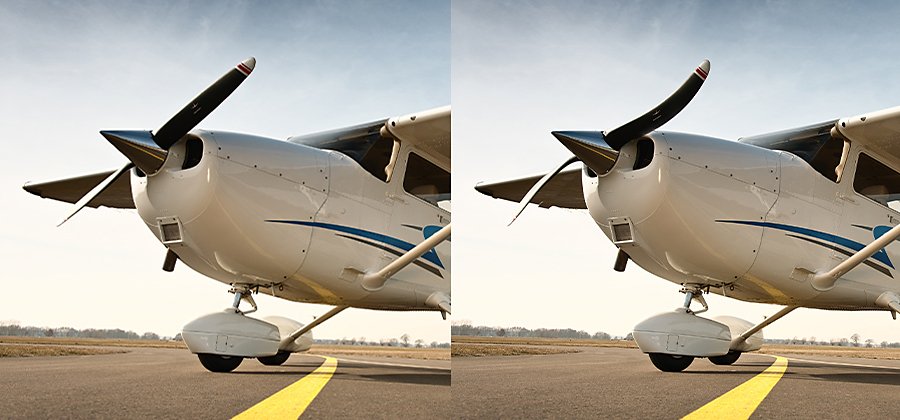 What is the rolling shutter effect?
A rolling shutter is a type of image capture in cameras that records the frame line by line on an image sensor instead of capturing the entire frame all at once. The rolling shutter sensor scans from the top of the image to the bottom, so the top of the frame is recorded slightly earlier than the bottom. This slight lag can create some unintended distortions if you're filming fast-moving subjects or panning your video camera across a scene.

There are two types of modern image sensors: CMOS and CCD. DSLR cameras with a standard CMOS sensor or smartphones, like iPhones, are all rolling shutter cameras. Cameras with a CCD sensor or global shutter, will record an entire image all at once, but these cameras are significantly more expensive and difficult to manufacture. "Rolling shutter cameras are efficient at capturing fast frame rates, without creating excess physical heat in the camera and drawing massive amounts of battery power," explains filmmaker and videographer Taylor Kavanaugh. They're an effective tool for beginners, but they do have their drawbacks.
When rolling shutter effects are noticeable.
Rolling shutter becomes an issue for videographers when movement comes into play. If you're shooting video of fast-moving subjects, like aeroplane propellers spinning or guitar strings vibrating, the rolling shutter can result in wobble or the "Jello effect." Part of the frame may blur or straight lines may appear curved and bent. These rolling shutter artefacts can also occur if your camera is in motion while filming, which can alter your perspective and create distracting distortions.