Overview

EPUBTest.org ranks Adobe Digital Editions as the best cross-platform EPUB3 reader. With the new white label eReader from Adobe, you can get to market quickly with your own branded reading app, and connect with your customers across PC, Mac, iOS and Android. Then again, app developers can participate in this open eBook ecosystem, and leverage RMSDK's mobile-optimized software engine to build custom eBook reader apps for specific market niches.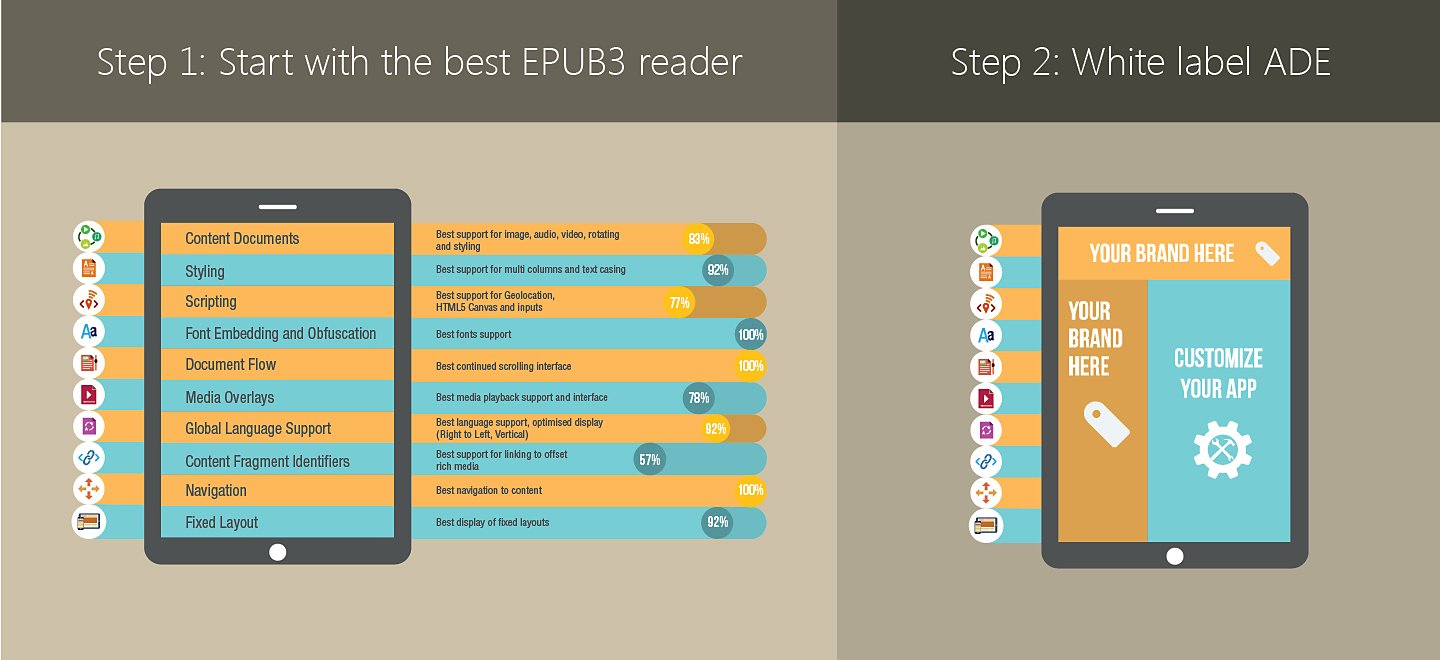 Features of the Reader Mobile SDK
White label reader
Get to market quickly with your own branded app and connect with your customers across PC, Mac, iOS and Android. All the key features in Adobe Digital Editions will also be supported on this white label reader.
Best in class EPUB3 support

Adobe readers built on RMSDK are ranked among the best for EPUB3 support across all major platforms.
Scalable math formulas

Render richer text books that include Math formulas as part of the XHTML markup — rather than as images.
Audio and Video

Support HTML5 audio and video elements such as MP3 audio and MP4 AACLC audio with ePub3 which specifies the definition of support for Core Media Types. Use the informative recommendation on codec support as guidance to understand and use video Core Media Types.
Choice of publishing formats

With industry-leading support for  PDF, EPUB 2 and  EPUB 3 on the same reader- choose how and when you migrate to EPUB 3.
Enhanced CSS Style Tags

Switch between predefined alternate viewing models such as day/night and horizontal/vertical models using the new support for Alternate Style Tags on ePub3.
Seamless fulfilment of books across devices

Offer great ease-of-use as the books you customers purchase appear automatically across all the devices they have your reader app on.
HTML5

With XHTML5 as the base content format, all the rich HTML5 functionalities will be available to you in RMSDK
Embedded Fonts

Render your text content as intended along with proper display of specific characters and glyphs using ePub3's embedded fonts.
Fixed Layout EPUB

Render interactive EPUB books with live text — such as children's books, cookbooks, travel books, and textbooks — that are rich with illustrations, photos, audio, video, or animations. Layout and design remain fixed no matter the size of screen they're being viewed on.
Leverage Scripting to add interactivity

Blur the lines between eBooks and apps. Leverage scripting to create interactive eBooks and engage users better.
Media Overlays

Define a format and processing model for publication wide synchronization of text and audio using ePub Media Overlay 3.0.

---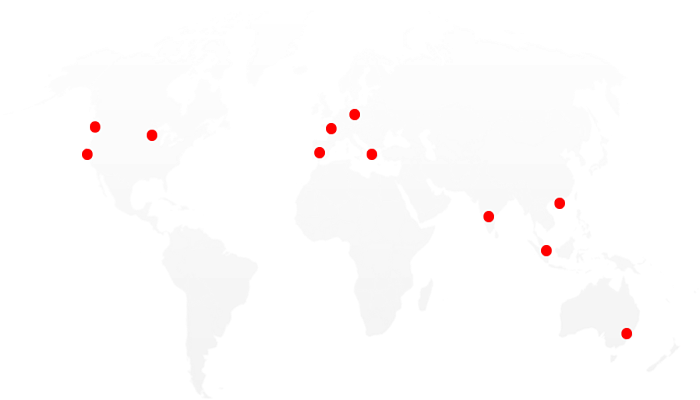 ---
Want to know more? Let's talk.
Get in touch with a specialist
Talk to the community

Get in touch with a specialist
Talk to the community