Get all the learning resources you need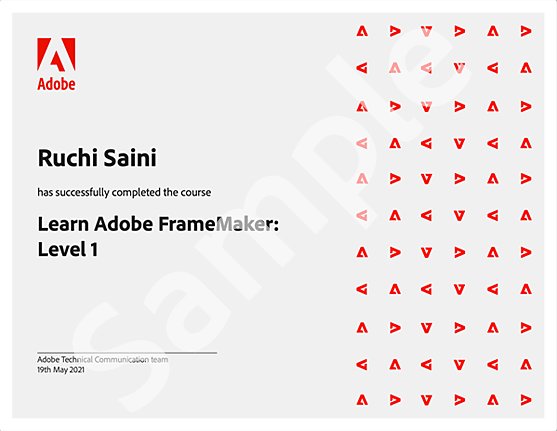 Online training for Adobe FrameMaker
Get instant access to high-quality, on-demand training courses for your favorite tools like Adobe FrameMaker, developed by leading industry experts.
What makes these courses unique?
FREE for a limited period only (Regular price $99.99/user/year)
Updated frequently to cover latest releases
Developed by leading industry experts in partnership with Adobe    
On-demand availability 
Self-paced video tutorials
Online assessment upon course completion  
Instant completion certificate issued by Adobe (See sample beside)
Hassle-free, one-click sign up process with Adobe ID
Introduction to Adobe FrameMaker
Boost performance and productivity while creating rich, and immersive content with the latest release of FrameMaker.
Migrate from Word to Adobe FrameMaker
Overcome the challenges you face while working on Word by smoothly importing your documents into FrameMaker.
Adobe FrameMaker for XML, DITA authoring
Harness the powerful, easy-to-use XML/DITA authoring workspace designed for beginners and experts alike.
Create DITA templates in Adobe FrameMaker
Easily create DITA templates for your technical content with this step-by-step video guide and reap the benefits of structured authoring in the latest release of FrameMaker.
Get an overview of FrameMaker Publishing Server
Discover how easy it can be to automate multichannel, multiscreen publishing over the web.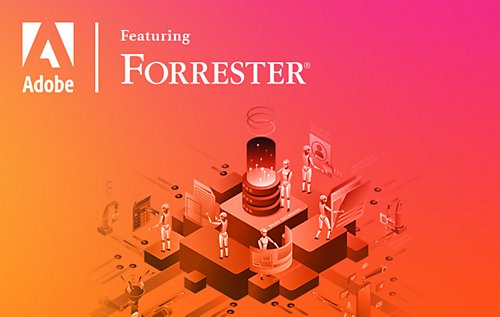 How structured content is disrupting the "Future of Documents"
Understand why a structured content management approach can spearhead the disruption in content authoring.
Adobe FrameMaker launch webinar
Intelligent. Modern. Superfast. See what's new in the latest release of FrameMaker. 
Stepping up from Word to Adobe FrameMaker
Make the transition of your complex Word documents into FrameMaker without skipping a beat.
Findings from Adobe Technical Communication Survey 2020
Hear what your industry peers have shared with us in our biannual industry research survey.
Enterprise Migration to FrameMaker from Microsoft Word for Technical Documentation
Understand the requisites for a successful migration from Word to the tool that meets an enterprises' authoring and publishing needs

FrameMaker vs Microsoft Word – For Technical Documentation
Determine the best match for your technical documentation workflows through this detailed comparison guide.


Getting Started Guide
Learn the basics with videos, articles and other helpful resources.

User Guide
Easily master capabilities with step-by-step instructions.