Get the word out with custom postcard designs for web, social media, and print.
Postcards are a valuable tool for publicizing a business, event, or band. They encourage word-of-mouth marketing and offer a lasting reminder — but they have to capture your audience's attention quickly. Professional design and publishing software will help make your postcards stand out from the crowd. Whether you're new to designing or an old hand, it's easy to create eye-catching layouts that make an impact.
From flyers to postcards to books to app design, Adobe Creative Cloud has you covered.
Sophisticated software to design flyers, postcards, magazines, websites, and more.
Clean styles, compelling visuals, and snappy text are the keys to successful promotional pieces. Precise controls and effective tools let you design exactly what you need to captivate your audience. Thousands of font options, extensive color palettes, and integration with Adobe Stock for quick image licensing make Adobe InDesign the logical choice for layout and design on desktop.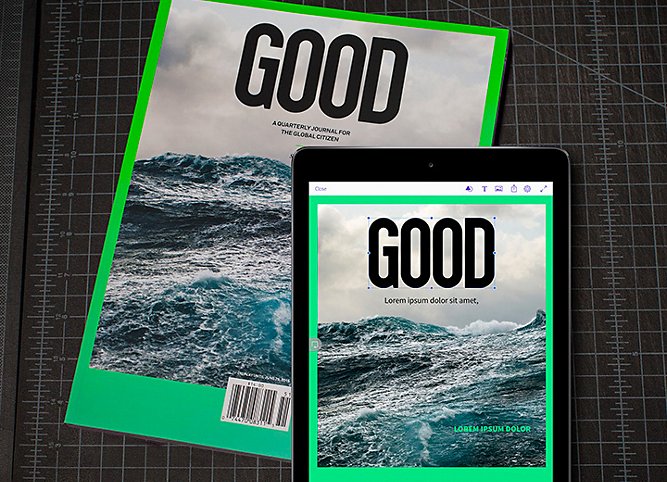 Customized design for print and digital media, for experts and beginners.
Powerful tools and intuitive controls make for quick design and delivery. Whether you're laying out a simple postcard or a complex book or magazine, InDesign will help you create a professional product.
Powerful tools in InDesign make layout easy.
Define your canvas
Decide on rectangular or square for your design, suitable for mailing or simply attaching on a bulletin board. Use one of the many preset sizes or set custom dimensions for added interest.
Design
Select the elements of your design: a single image or a collage, short text chunks, and calls to action. Use frames to organize your postcard.
Import images and text
Add images and text to your frames. Search Adobe Stock for graphics or photos that best illustrate your message.
Print and share
Save as a PDF or EPS or as color separations for a print provider. Or post as a JPEG, PNG, or TIFF directly to social media and the web.
Easy scaling
Scale, stretch, and shrink by grabbing and moving frame handles. Click the Content Grabber to resize an image without changing a frame.
Paragraph borders
Add beautiful borders to paragraphs. Highlight important text using graphic designs that focus interest.
Color blends
Define how colors will mix in overlapping objects. Use advanced settings like Color Burn and Luminosity for precise control.
A free postcard maker and designer for everyone.
Design a postcard to advertise your business, promote your band, or make an announcement. For social media or print, with Adobe Express it's easier than ever.
Free templates for eye-catching
postcard designs.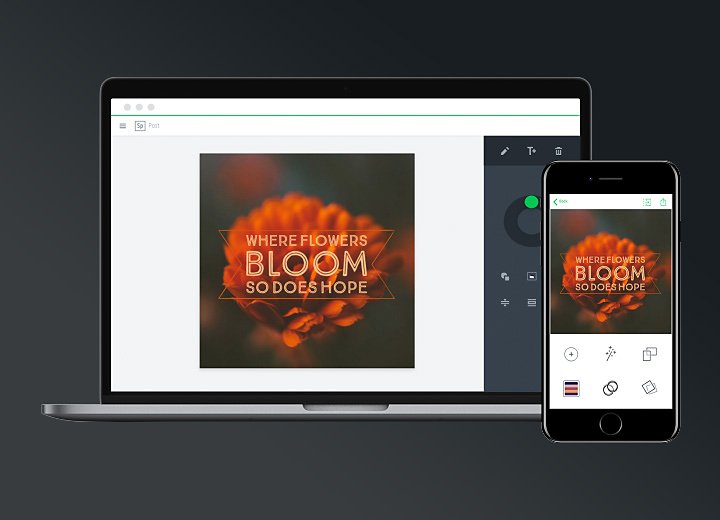 Adobe Express has free templates for every situation.
Start with a sample design
Adobe Express offers templates and complete designs in all manner of styles. Find one that suits your goal and make it your own.
Experiment
Spin the rotating dial for quick changes or adjust font, color, style, and texture by hand.
Fill the poster template
Search for free images or add your own to spice up the design. Then add your text.
Share 
Upload to the platform of your choice, email a link, or save a JPEG to print out.
Food-themed templates
Whether you're organizing a bake-off, promoting a new restaurant, or featuring your latest food photo, Adobe Express has the perfect option for you.
School events
When it's time for the next school play, assembly speaker, new club, or film night, the school event templates in Express have you covered.
Lifestyle posts
Add imaginative design to your inspirational message or evening class announcement to make it stand out from the crowd.
Whether your project is a simple flyer or an elaborate poster, we have design software to meet your needs.
| | | |
| --- | --- | --- |
| | | |
| | | |
| | | |
| | | |
| | | |
| | | |
| | | |
| | | |
| | | |
| | | |
| | | |
| | | |
| | | |
Learn more about the graphic design capabilities in Creative Cloud tools.
Our apps offer a wide range of features for flyers, postcards, and other graphic design projects. Explore our beginner and expert tutorials to engage your creativity.
Make a striking postcard with InDesign.
Design a two-sided postcard to announce an event, while learning about the InDesign interface and the app's powerful capabilities.
Design a postcard for free.
Learn the basics of postcard design with Adobe Express. Turn any image into a promotional piece by following a series of simple steps.
See how an artist markets her work on Adobe Express.
Social media is at the heart of art marketing these days. Find out how one artist harnesses the power of Adobe Express to get her work out.
Try out the best illustration and logo design software for Windows, macOS, Android, and iOS.
Creative Cloud has the most comprehensive toolset for creating logos, icons, and corporate graphics. Whether you're designing with precise geometric shapes or sketching freehand, there's an app for your work style. Online libraries guarantee access to all your assets and projects, wherever you are. Adobe has membership options for individuals and businesses as well as discounts for students and educators. Whatever your design needs, there's a plan for you.
Quick designs. Big impact.
Make custom designs fast with Adobe Express. It's easy to create something amazing in just a few clicks.