Streamline your team's creative workflows with Acrobat.
Empower everyone to collaborate on images and other creative assets anytime, anywhere with the all-in-one PDF and e-sign solution.
Why creative organizations choose Acrobat for teams.
Make quick edits and easily merge files.
Keep your creative projects moving with inline text and image edits. Combine PDFs to create brand kits, campaign packages, and more.
Collaborate effortlessly.
Share assets as PDFs for real-time review, commenting, and approval. Gather and apply feedback and then send final PDFs out for secure signoff with e-signatures.
Make reusable templates to ensure consistency and prevent unauthorized editing and copying of your work. Keep documents within your organization even when people leave the company.
Discover features that help your teams collaborate seamlessly with stakeholders so they can stay focused on creating amazing work.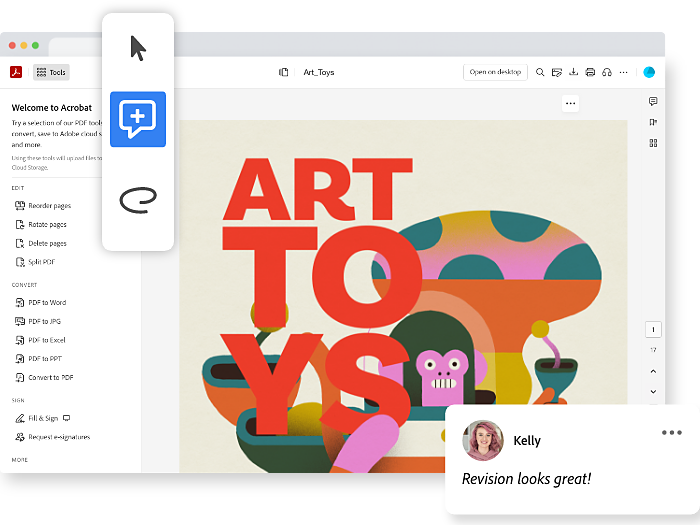 Team productivity and collaboration features.
Help your teams work better together with centralized, shared access to documents — no more passing back and forth via email. Share and review in real time with effortless version control.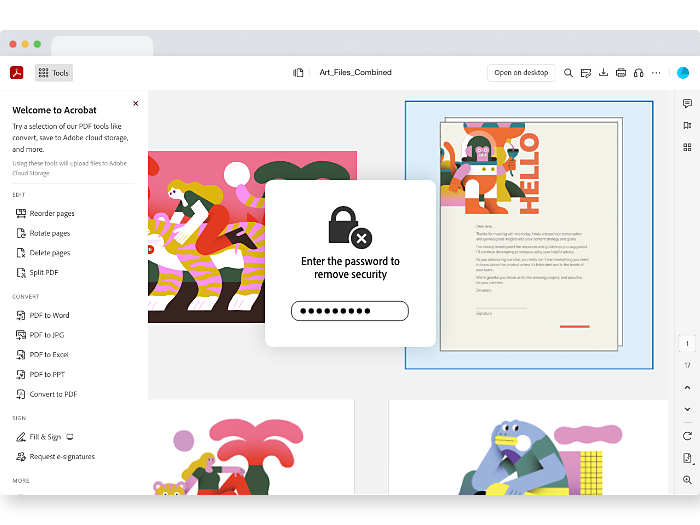 Built-in PDF security and compliance tools.
Protect your IP with PDF security features, including passwords, access control, encryption, and more. Ensure that your files work for everyone with the built-in Accessibility Assistant.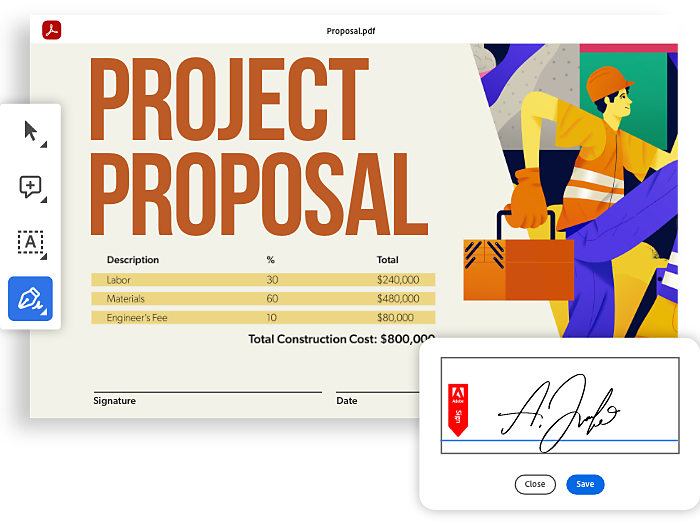 Acrobat now comes with more e-sign features to help you sign documents and request signatures for your business. Create a shared template library with your frequently used files, add your logo, and more.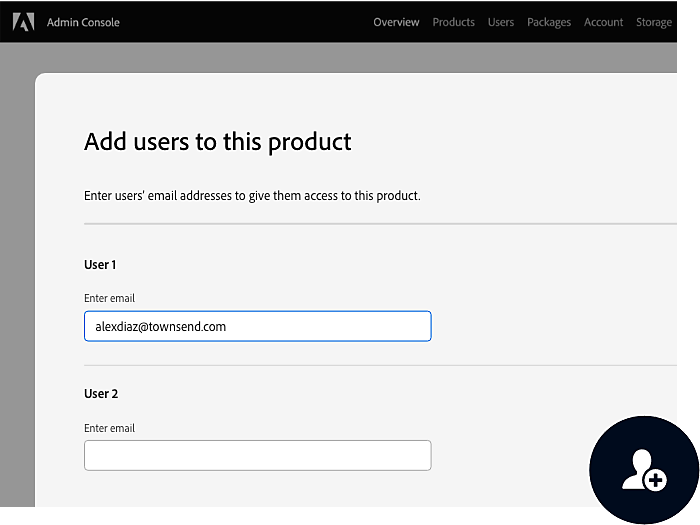 Easy license management at the organization level.
Assign and reassign licenses for your business from a centralized Admin Console. Plus, simplify billing for your company.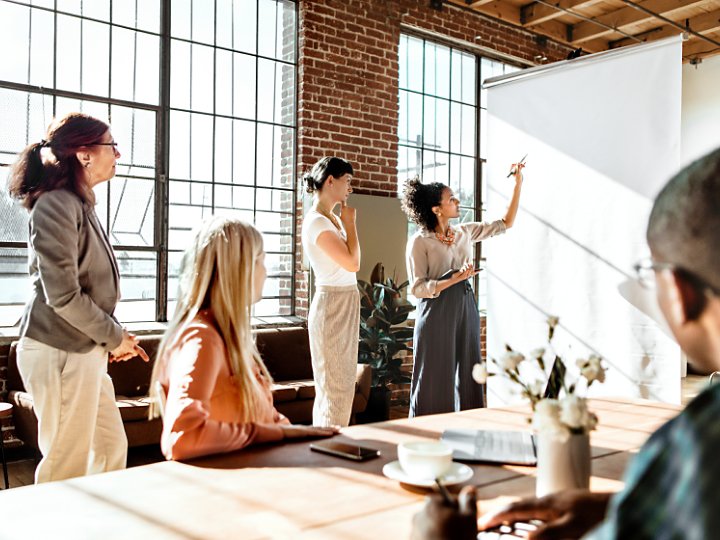 Dedicated support and training.
Access advanced 24x7 support with dedicated chat plus 1:1 sessions with Adobe product experts (2 per user per year).
Discover how to use Acrobat across your organization.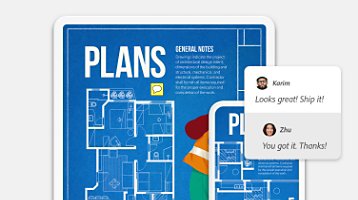 Accelerate creative workflows.
Easily share assets for real-time review, commenting, and approval. Gather and apply feedback and obtain e-signature signoffs directly inside your PDFs.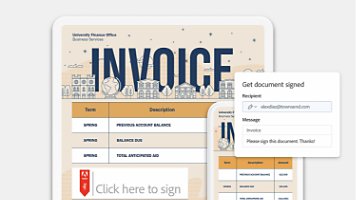 Create signable web forms to onboard customers and collect payments with a Braintree account (where available).
Streamline business operations.
Combine and tailor content and terms to create personalized proposals and contracts. Share them for internal review and approval, and then send them for e-signature.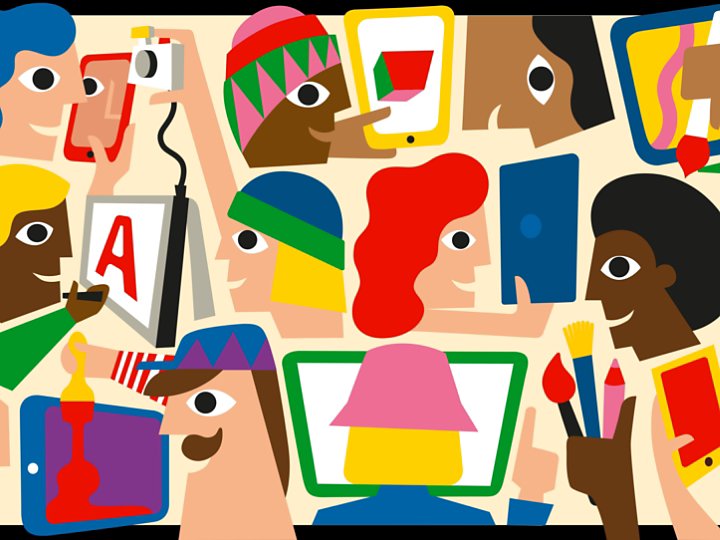 Work seamlessly with your favorite creative apps.
Acrobat works with apps like Adobe Photoshop, Lightroom, Illustrator, and InDesign. Get 20+ apps together as part of Creative Cloud All Apps for teams.
Explore ways to purchase Acrobat for your organization.
The comprehensive PDF solution with full conversion and editing capabilities, advanced e-sign features, and more.
Edit text and images in a PDF
Share links for reviewing and commenting
Create, fill, sign, and send forms easily
Get admin tools to manage teams plus 24x7 support
Photoshop on desktop, web, and iPad
Creative Cloud All Apps for teams
Get Acrobat Pro and 20+ more desktop and mobile apps — including Photoshop, Illustrator, InDesign, and Premiere Pro.
Get everything in Acrobat Pro for teams and 20+ creative apps
Access thousands of free templates to make standout content with Adobe Express Premium
Jump-start projects with free fonts and stock images
Learn from step-by-step tutorials for every experience level
Find talent and inspiration on Behance, the world's largest online creative community
Get admin tools to manage teams plus 24x7 support