The ins and outs of mascot logo design.
Whether you need to create a mascot character for a sports team or update your brand identity, explore the world of mascot logos with these insights from the pros.
Not sure which apps are best for you?
Not sure which apps are best for you?
Take a minute. We'll help you figure it out.
Take a minute. We'll help you figure it out.
When and why to use a mascot.
Mascots may take the form of quirky characters dancing around at baseball games. At other times they represent a company in commercials or in marketing materials. "But essentially, a mascot is a living character that represents an organization or business. It has a life outside of the logo," says graphic designer Lenore Ooyevaar. Mascots can give your brand or sports team a personality and help humanize your organization.

Mascots can range from personified animals and inanimate objects to exaggerated human caricatures. "You want a mascot when you need a big personality or have a big personality," says graphic designer Ashley Lippard. "But if you have an introverted company, a mascot probably isn't going to fit."
When you have a mascot, you'll need to create a logo for it. For some brands, the mascot exists only in the logo. For others, the mascot may be a physical character present at events or an animated personality that talks in commercials. "Apart from sports teams, brand mascots are usually used in supplementary logos, not the main logo," says Lippard. Where your mascot logo is used will affect the design, layout, and colors you choose.
Understand the competition.
Before you get started, look at what your competitors are up to. If you need to design a mascot for a university, look at other schools in the region and check out what mascots they use. If you're in the e-sports field, look at other gamers or teams. And if you work for a brand, analyze the competition in your industry to find out how you can differentiate yourself.

"One reason you do competitor research is because there are design expectations when you're creating a mascot logo for a university. You need to adhere to that look so that it feels at a glance like it's a university," says Ooyevaar. Additionally, you don't want to use a character, color palette, or idea that's already been done. A great mascot can make you stand out and make your brand or team more recognizable, but you can't design something eye-catching without doing research.
"I think mascots are all about personality. It's for when the face of the brand is something big or funny or has a big media personality," says Lippard. If you're in charge of the mascot design, start with the personality of your brand or team. What does your business represent? Or what kind of sport does your team play? From there, you can make choices about the character and consider what animals or objects would deliver that message effectively.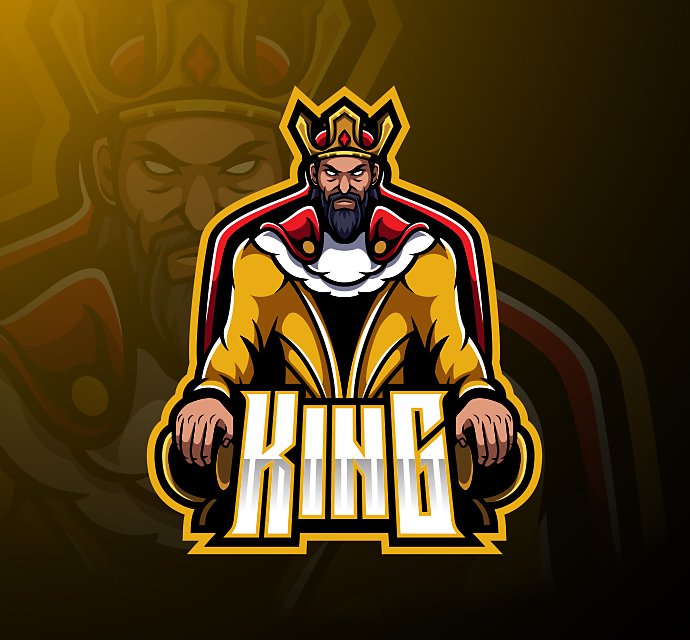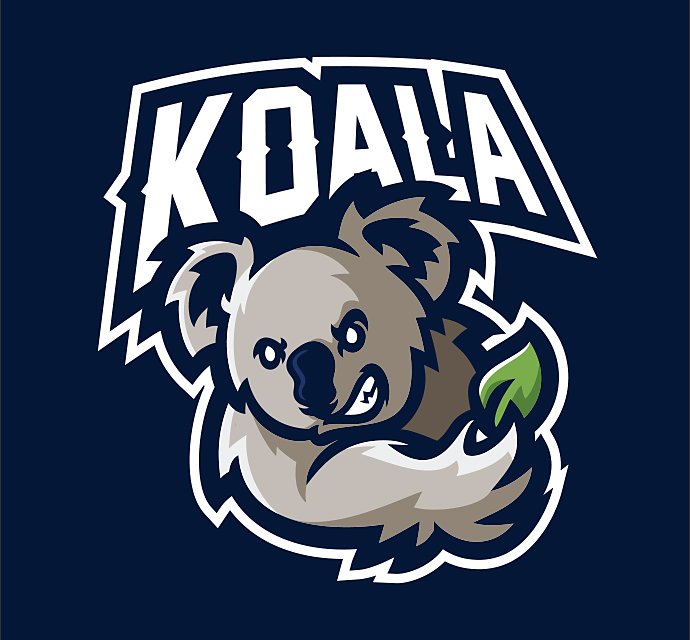 "The characters don't have to be drawn simply; they can have some complexity to them. But they need to have their own personality," says Lippard. "So if you do a personification of a dog, don't make it just look like a regular dog. Maybe the dog has a tutu or something. You need to bring out the personality, and the personification should have a uniqueness to it."
Pick an object or animal.
You want to find an animal or character that will appeal to your customers, your audience, and your geographic region. And, that character needs to naturally fit the personality you've selected for your mascot. If you want a fierce mascot, consider a snake, tiger, or wolf character. If you want something unexpected, consider using a pig, giraffe, or elephant as your mascot. Depending on your brand, you may want something more cute or safe, especially when your target audience is children. If that's the case, consider a rabbit, unicorn, or panda character. Whatever animal you choose, be intentional with the choice.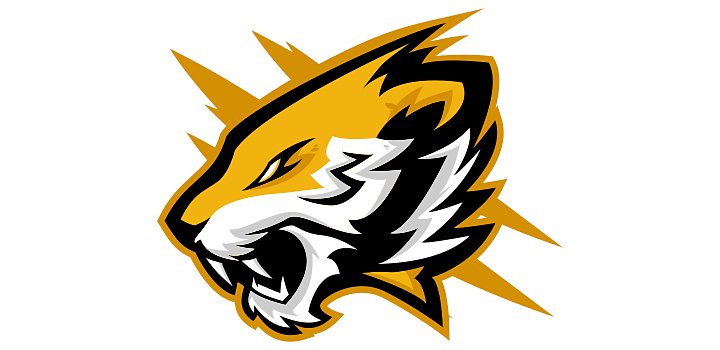 From there you can choose color themes and a design style. But make sure you have a reason for each choice you make. The shape of the character's face and the colors you pick can contribute to the mascot's story, highlight its quirkiness, or help capture the character's tone and vibe.
As you design the mascot, think about where it will be used. You might just need the face of the character for a logo. But eventually the mascot may turn into a physical costume, and you'll need to consider the full body of the character too. It might need to be animated for an ad, or it may need to speak in a commercial at some point. While you may use a small part of your mascot for the logo, consider the character's applications and range so every part will work together and make sense.
Whether it's a company logo on a business card or a gaming logo on a t-shirt, mascot designs should be bold and eye-catching. "Sometimes, the client has a mascot and you're making a logo for what they already have. They might need a really simple version of their logo or a vector version so they can use it in different situations," says Ooyevaar. If that's the case, try a limited color palette and use dark outlines to make your character stand out. Always design your logos as vector files so they can scale to any size for any destination.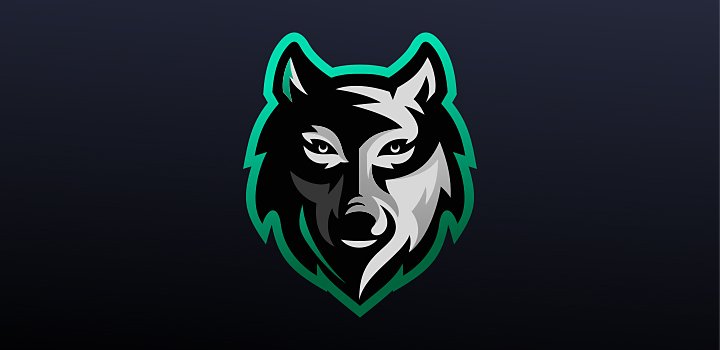 Mascot logos are often exaggerated, like caricatures. They use simple shapes to convey the personality of the brand or team. But mascot logos are still logos. They need to be legible, simplified, and unique. They may need to include the full team or business name within the logo. And the design needs to evoke a specific feeling and communicate the personality of the character. Take a look at how other logo designers have approached mascot logo design to help you get started:
When it comes to mascot logos, have some fun. Mascots are hardly ever serious, and with their exaggerated personalities and proportions, they should be enjoyable to design. Give it a try for yourself with Adobe Illustrator and bring your business or team to life.