A partnership full of hustle.
Players from the National Women's Soccer League are at the top of their game, but they don't stop there. As the Official Creativity Partner for the NWSL, Adobe is creating new platforms that empower women to realize their passions.
Adobe x NWSL Creator Class
Prepare to be inspired during the 2023 season by four women's bold creativity and passion for the game.
Let's level the playing field.
At Adobe, we know the importance of investing in ways to advance equity for all. By providing a greater platform for women to express their creativity, grow their business, and accomplish their passions, we hope to inspire the next generation to dream big and share their inspiring stories with the world.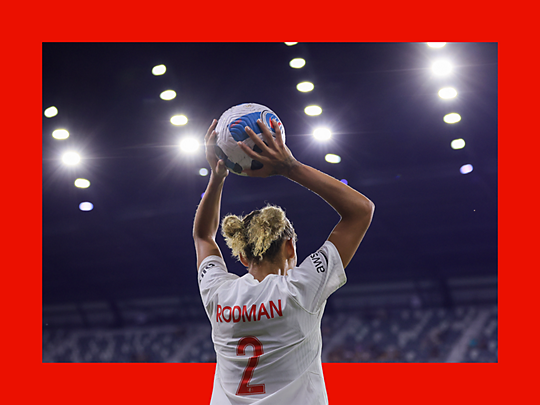 Athlete by day. Entrepreneur by night.
World-famous athletes and successful entrepreneurs to boot. Adobe proudly supports superstars like Trinity Rodman who scores goals for the Washington Spirit and pursues her own creative passions in her spare time.