Use the principle of unity to create better photos.
Give images a captivating quality by adding visual unity. This can include repetitions in a photo's composition, lines, shapes, color, mood, or texture.
What is unity in photography?
Certain photos have that je ne sais quoi — a special appeal that you can't quite put your finger on. For many captivating images, that quality is unity, which exists when multiple aspects of an image are visually in sync and working in harmony to strengthen the theme. Unity is one of the key principles of design and other visual arts, and working elements of unity into a photo composition can elevate it into a work of art. 
Find harmony in the world around you.
Practice unity photography principles by finding and highlighting synchronicities — or subtle repetitions — whether in a studio photoshoot or out in the world. These repetitions can exist in any element of the photo — lines, textures, mood, colors, shapes, or forms. Unity can enhance every style of photography, including landscape photography, architecture photography, macro photography, abstract photography, and portraiture.
Simplify complex subjects.

Commercial architecture photographer Angie McMonigal aims for unity in her shots to help bring out the beauty of the urban landscape. She dissects something like a large skyscraper into smaller pieces to help highlight harmonious elements and show her subject matter from a unique perspective. 
 "I'm from a really small town in central Wisconsin. I've always been fascinated by big cities, but I think, at the same time, they kind of felt overwhelming," says McMonigal. "By breaking down these little details, though, I can digest the space in a more manageable way."
Add unity with elements of design.
Implement unity in your photos by becoming familiar with various principles of art and design. "It's a matter of getting used to the different compositional tools, whether that's symmetry, patterns, or leading lines," says McMonigal. "When I first started, I would pick one each time, go out, shoot, and that would be my focus."
Composition and symmetry
Symmetry is one element of visual design that can add unity to an image. "A lot of buildings are designed symmetrically," says McMonigal. "Humans are drawn to symmetry. It's human nature to find this appealing and pleasing to look at." Arrange your composition according to the rule of thirds or the golden ratio to add additional visual interest. 
Color palette
Convey unity through the use of color. Look for repeated colors in your surroundings, like blue in the sky, blue on the door of a building, and blue on a car. If you're shooting a portrait, place your subject in front of backgrounds that match the colors in their hair, eyes, or clothing.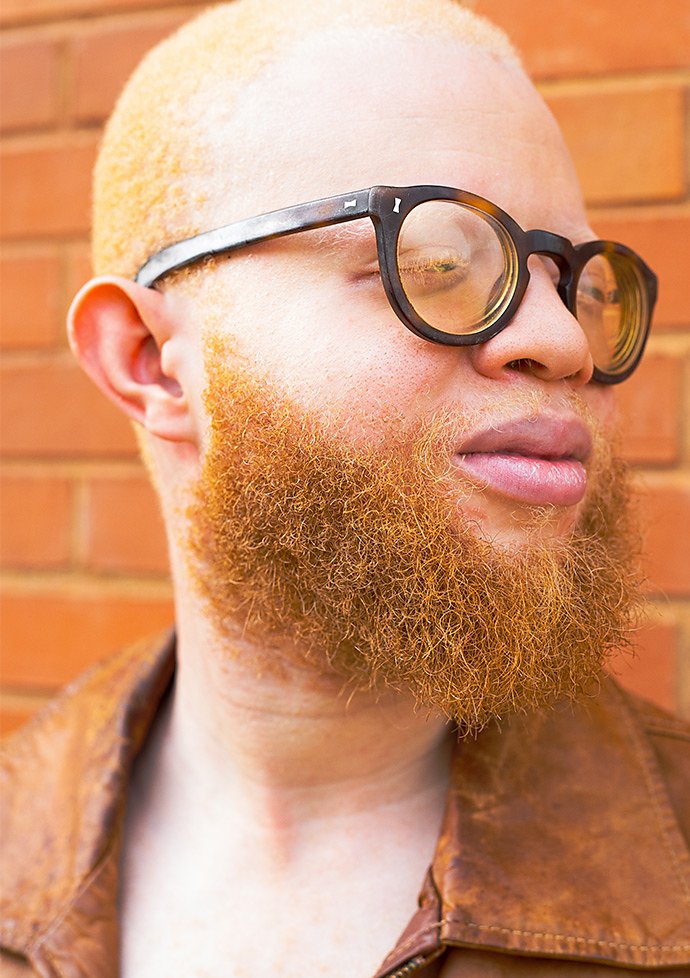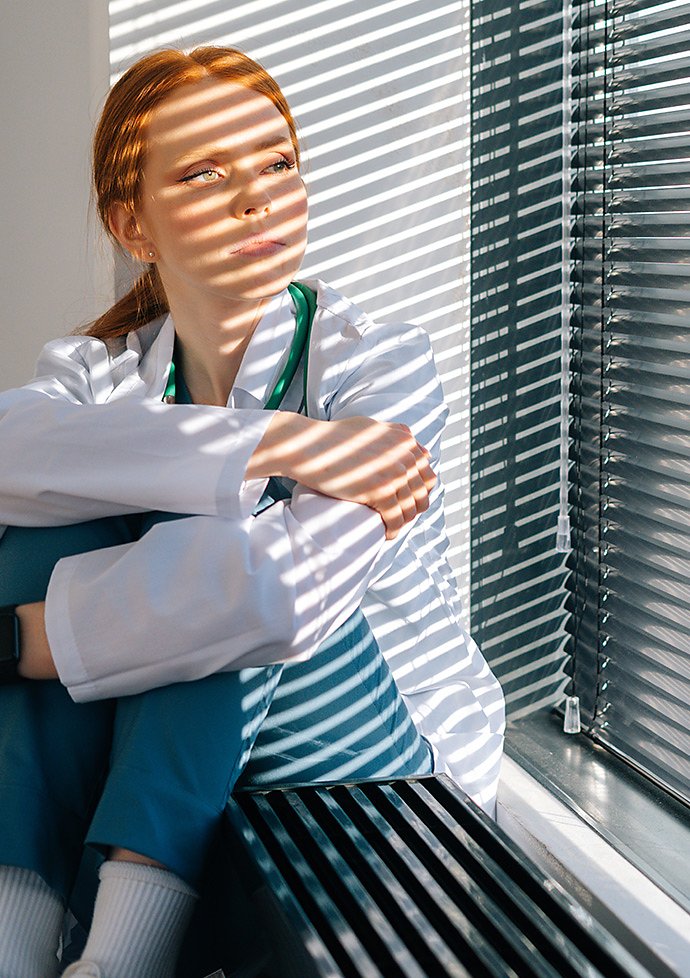 Lines and shapes
Patterns can easily pop out in the lines and shapes of everything around us. See if you can capture lines or shapes that mimic one another. Perhaps the curves of a tree branch mirror the curve of a riverbank, or similar shapes repeat themselves in the grid of a building facade.
Texture and mood 
Consider texture and mood as additional ways to increase unity. If you're going for a somber photo, try increasing the grit with hard light that emphasizes the texture of surfaces. Or shoot in cool light for more of a blue cast. Alternatively, soft light and warm tones work together well for a happier image.
Shoot to enhance photographic unity.
Create for the light you have.
"Some photographers have this idea that the only good time to shoot is golden hour, where it's that soft light earlier in the morning or later in the day," says McMonigal. "But I have a tendency to shoot midday. Those harsh shadows can make for really great patterns that aren't necessarily there other times of day." 
Even shooting on a gray, gloomy day has its benefits. "It can be a great way to utilize negative space, like using the white sky as negative space," she says. A cloudy day can be perfect for black-and-white photos that put the visual weight on lines and shapes rather than on color. "I don't think that there's any bad time to shoot, I just think you have to decide what you're going to focus on depending on the weather conditions."
Constraint breeds creativity.
It can be easy to get distracted by multiple camera lenses, complex equipment, or too many ideas. Limit your options and your goals in order to set your creativity free. "There's a quote by Orson Welles: 'The enemy of art is the absence of limitations,'" says McMonigal.
"Choose one location. Choose one compositional idea. Choose one camera and one lens. And you'll start to see things that you never noticed before." If you focus on capturing one element of unity — the color red, for example — you'll likely surprise yourself with what you find.
Edit to take images to the next level.
Strengthen the unity in your photos with editing techniques in Adobe Photoshop Lightroom. McMonigal does her base edits in Lightroom, like white balance adjustments, contrast and clarity, and cropping. A thoughtful crop can bring the viewer closer to the focal point, which emphasizes unity by cutting out areas of the photo that aren't in line with the theme. 
Remove distraction with the Healing Brush.
McMonigal then takes her photos into Photoshop to retouch and repair them with the Healing Brush and Clone Stamp tool. These tools take out unwanted items that steal the focus from more unified elements. "My shots are very detailed, and they're often minimalistic. When you have shots like that, I think it's extremely important to clean things up. With Photoshop, I remove dirt on buildings, cracks in the concrete, or dust spots on my sensor."
Achieve unity through color adjustments.
If there's one odd hue that sticks out in your image, swap it for another one. Follow this tutorial to learn how to change the color of an object without affecting the rest of the image. 
Another great way to subtly unify all the colors in a photo is to apply a Solid Color Adjustment Layer. Do this by selecting New Fill or Adjustment Layer › Solid Color. Then choose a color from the Color Picker or use your cursor to select one from your image. Change the blend mode from Normal to Color to blend it with the colors of the layers below. Then adjust the opacity to your desired level.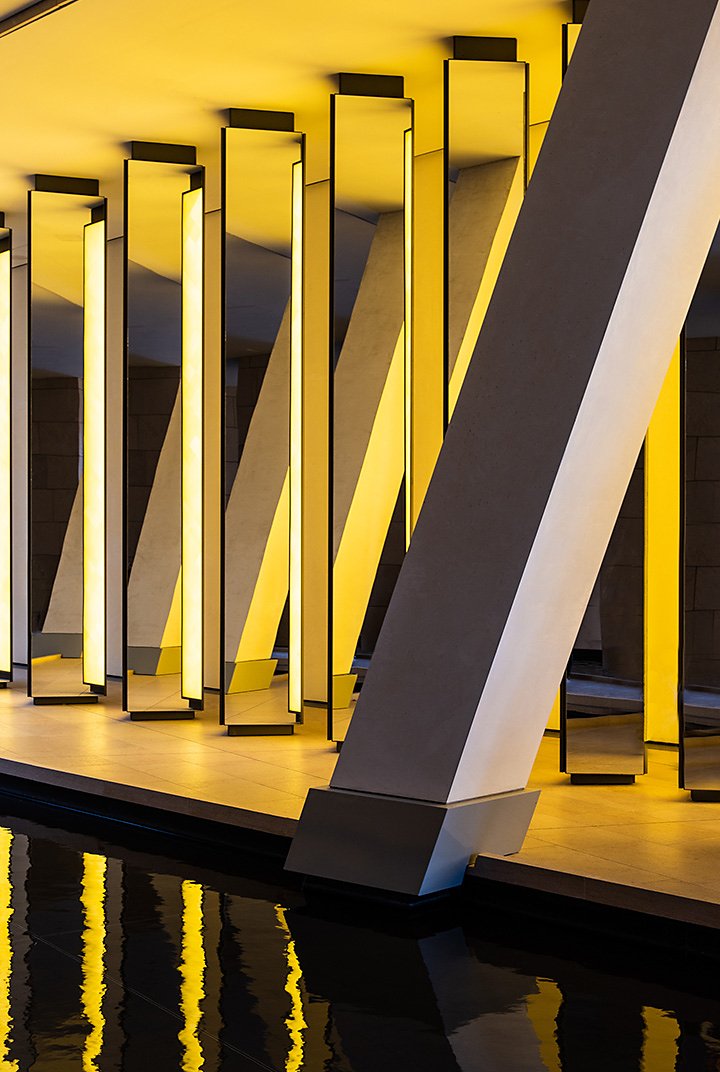 Unity photography tips for beginners.
Keep it simple. 
A photo composition with remarkable unity is not only about what's in the photo but also about what's not in it. "What makes a great composition is about knowing what to include and what not to include within your frame," says McMonigal. "Whether you're shooting something abstract like I do or something wider and more environmental, you still need to choose to leave certain things out of the image."
You don't want too many ​focal points in your image or too many elements competing for attention. Find one story to tell and stick with it. If patterns and lines are the star of your photo, try removing color so it doesn't get in the way. 
Don't be afraid to get abstract. 
Taking abstract photos is a great way to practice unity in photography. Don't be afraid to get in tight and create a unique image. "You need to learn how to compose the frame so that you direct the viewer to what is important and interesting," says McMonigal. "And that only comes with a lot of practice."
Finally, remember that a little rule bending is sometimes the ticket to a great photo. A small piece of asymmetry can help emphasize symmetry, or a pop of one color can bring out its complement. See how you can use the elements of art and design to add unity, and watch as your photos transform into fine art.
---
---
Please make sure that the "dexter.base.react.umd" and "dexter.base.consonantcardcollection" clientlibs have been added to the template's Page Policy