Stand out. In school or out.
Create what's true to you, whatever you're into. Save 30% on the Creative Cloud All Apps plan if you're a student.
Create images that grab attention.
Turn reality into stunning fantasy and bring your wildest dreams to life with a little help from Adobe Photoshop.
Collaborate closely, even when you're miles apart.
Adobe Acrobat lets you work together on gorgeous PDFs with text, graphs and illustrations, so you get a "Wow" every time.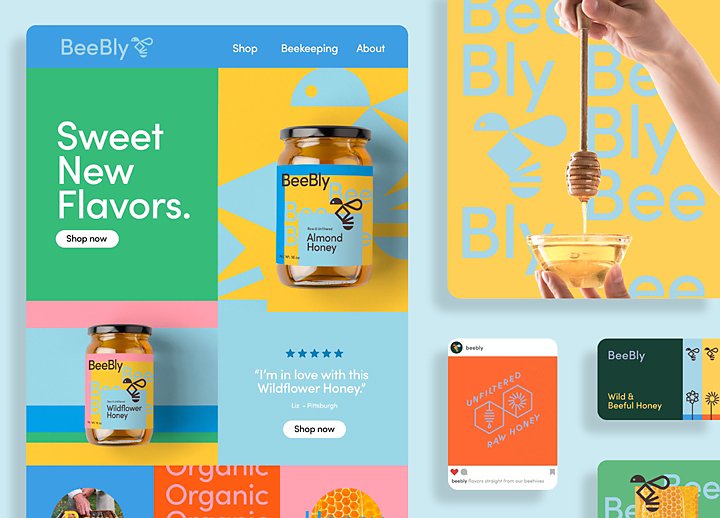 Make your side hustle truly fly with Adobe Illustrator, hand in hand with Photoshop.
Inspiration can't wait till you get home.
Try these free mobile apps today.
Explore Adobe's creativity and design apps.
Model, texture and render 3D assets and scenes. Free for eligible students and teachers. Not included in Creative Cloud All Apps. See what's included.
Frequently asked questions.
No, Adobe Creative Cloud is not free for college students — but we do offer a seven-day free trial. It provides free access to over 20 apps, including Adobe Photoshop, Acrobat, Illustrator, Lightroom and Premiere Pro, plus 100 GB of cloud storage. After the free trial expires, the student membership price is for the first year and after that.

The easiest way to get a student discount of 30% on Adobe Creative Cloud is to visit the Creative Cloud Plans and Pricing page. Provide a school-issued email address during purchase so you can be instantly verified.
Adobe verifies student status through the school-issued email address provide during purchase. A school email address may include .edu, .k12 or other email domains sponsored by educational institutions. If you haven't got a school-issued email address or your email address cannot be verified, additional proof of eligibility may be requested after purchase.
Students and educators at accredited schools
Proof of eligibility must be a document issued by the institution with your name, institution name and current date. Types of proof of enrolment include:
School ID card
Report card
Transcript
Tuition bill or statement
Homeschooled students
Proof of eligibility may include:
Dated copy of a letter of intent to homeschool
Current membership ID to a homeschool association (for example, the Home School Legal Defence Association)
Dated proof of purchase of curriculum for the current academic school year
*Accredited schools are those that are approved by an association recognised by the U.S. Department of Education/State Board of Education or the Canadian/Provincial Ministries of Education and that teach students as their primary focus. In the U.S., such associations include: Middle States Association of Colleges and Schools, North Central Association of Colleges and Schools, Western Association of Schools and Colleges, Southern Association of Colleges and Schools, New England Association of Schools and Colleges, Northwest Association of Accredited Schools. † Documents dated within the last six months are considered current.
The Adobe Creative Cloud student membership is valid for one year. Students can choose either to pay the entire year in full up front or be billed monthly. Either option requires a one-year commitment. At the end of each year, your subscription will auto-renew.
The Adobe Creative Cloud student membership includes tons of live tutorials on Adobe Live as well as on-demand tutorials for beginners, experts and anyone in between. You don't have to start from scratch. You can find free templates and project ideas on Adobe Stock.
An individual student membership lets you install your Adobe app on more than one computer and sign in (activate) on two computers. However, you may use the app on only one computer at a time.
The Adobe Creative Cloud student discount price of lasts for the first year of your membership and increases to for subsequent years. For more information, see the terms and conditions.
To qualify for an Adobe Creative Cloud student discount, you must be at least 13 years old and enrolled in a university, college, primary school, secondary school or home school.
Acrobat Pro
Photoshop 
Illustrator
InDesign
Premiere Pro
After Effects
Lightroom
Adobe XD
Animate
Lightroom Classic
Dreamweaver
Dimension
Audition
InCopy
Character Animator
Capture
Fresco
Bridge 
Adobe Express
Photoshop Express

Photoshop Camera
Media Encoder
Aero 
Prelude
Lightroom Web 
Adobe Scan
Fill & Sign
Acrobat Reader
No. You'll always have access to the latest versions of the apps and you can update them whenever you're ready. You can even revert to older versions of apps if you like.
Try Creative Cloud today.
After your free trial, your Adobe Creative Cloud membership is only
LE 349.00/mo LE 499.00/mo See terms